Description
Schmidhauser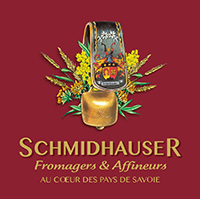 🚚 The Fastest Delivery Time : It takes 2-3 days.
🐝 Supplier / Place Of Origin:Schmidhauser / Haute-Savoie, France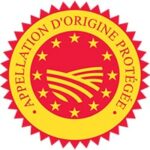 appellation d'origine protégée (AOP)
🌱 About the Producer:
The Schmidhauser family has inherited a long tradition of handmade cheese dealers passed down from generation to generation for more than a century. Schmidhauser originally focused on the cheese's aging technology, and now respects the Sava tradition and began to produce his own milk cheese.
Fromagerie Schmidhauser is headquartered in Alex, Sava, France.
🌱 Supplier Products:
🛍 Product Information:
A real Savoyard family story: produced in Thurgovie canton in Switzerland, the cheese is send to one of the cousin of the family who is French and live in Savoy. It is refined there.
The exceptional quality of the milk and the 6 months of affinage give an incredible taste to the Swiss and French cheese.
Franck and fruity, the cousin has an ivory and firm paste with a rich underlying creaminess. It is recommended to drink a Rousette de Savoie and eat a slice of toasted sourdough bread.
Pre -order once a week. The supply depends on the delivery situation, or it will be shipped separately.
👩🏻‍🍳 Suggested Serving:
🍷 Wine Pairing:
Red Wines (Cotes de Beaune, Beaujolais)
White Wines (Chardonnay, Gewurztraminer)
🥗 Product Line:
Semi Hard Cheese
🔅 Remark:



🚚 Supply Period:
Annual supply
Cheese Pairing Chart cheese matching table