Description
Hung Tai Fresh Fruit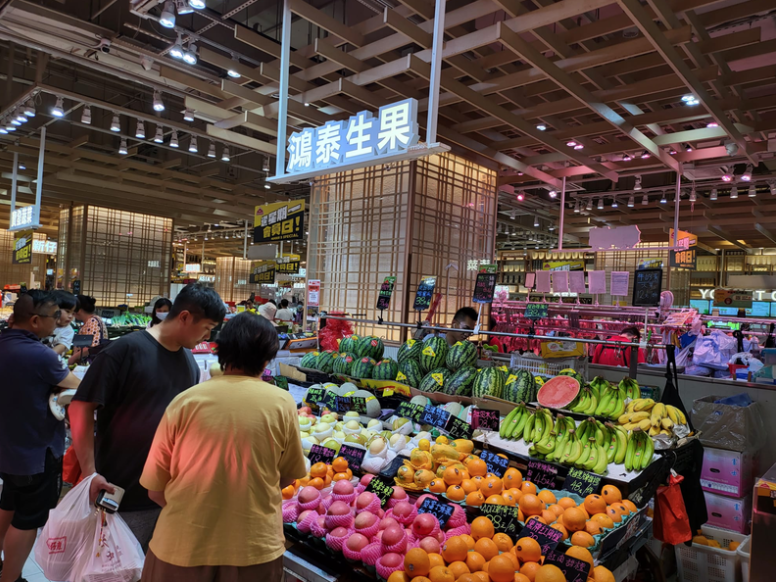 🚚 The Fastest Delivery Time : 2-day delivery.
🐝 Supplier / Place Of Origin:Hung Tai Fresh Fruit / Japan, Taiwan, China and Thailand and other places

🌱 Producer Introduction:
Cheung Gor have worked as a chef in a hotel for many years, and I definitely have requirements for ingredients. In another runway, He engaged in fruit wholesale. In 2013, Cheung Gor just rented my own durian factory in Thailand. Winning the love of customers and scientists, there is a T Market in Tin Shui Wai that sells fruit directly and operates a neighborhood business.
🌱 Supplier Products:
🛍 Product Information (Main) (English):
Binomial Name:Brassica oleracea var. italica Plench.
Chinese Name:西蘭花
Other Names:Broccoli
Product Description:Sweet and slightly bitter in taste, cool in nature, and has anti-cancer effects. In addition, it contains vitamin C, carotene, selenium and other high antioxidant substances, which further strengthens the human body from free radical damage and preserves the integrity of cells. Broccoli is also rich in vitamin K, which can normalize blood clotting, prevent abnormal bleeding, and promote normal growth and development. Broccoli is a therapeutic food used to treat anemia, cancer, cardiovascular disease, respiratory infections in children, measles, gastroenteritis, etc.
Native to Italy, widely grown in England, France and the Netherlands. Introduced to China in the late Qing Dynasty. It is now cultivated in Beijing, Shanghai, Fujian, Yunnan, Guangdong, Taiwan and other places.
Variety:Green curds surrounded by large leaves form green buds when the broccoli spindle has grown to about 20 leaves.
Broccoli, cauliflower, and cabbage are all cultivars of cabbage.
Supply Season:The main production period is from November to March of the next year, and it is available in Hong Kong throughout the year.
Storage Method:Broccoli should be stored in a cool place, otherwise it will easily turn brown, yellow or rot. Put it in the refrigerator for short-term storage, it can be kept for about 2-4 days.
#Should Be / Avoided:
Pregnant women can eat broccoli
Broccoli is rich in nutrients and can be eaten during pregnancy. However, broccoli is cold in nature and should not be eaten in excess, while mothers with a cold constitution should eat less. People with lupus erythematosus or those with urinary stones should not eat broccoli.

Properties (TCM): cool
Five Flavors in TCM: Sweet, Bitter
Efficacy Refreshing the throat, opening the tone, moistening the lungs, and relieving cough
main nutrition
Broccoli is rich in vitamin E, which has the functions of preventing miscarriage, preventing miscarriage, improving blood circulation and repairing tissues. Broccoli is also rich in vitamin K, which promotes normal blood clotting and bone growth.
*Edible Compatibility:
Matching
Appropriate effect
Radix radish prevents digestive system diseases
Tomatoes can prevent and fight cancer
Goji berries are good for nutrient absorption
Not suitable for matching
Influence
Milk affects calcium absorption
Cooking Skills:Edible parts are flower buds, pedicels and tender stems. Rinse lightly with water first, soak the broccoli upside down in salt water for about an hour so the bugs will emerge; then rinse under running water. The flower parts tend to accumulate the most pesticides, so the flower parts of broccoli should be carefully cleaned. When cooking, it is advisable to drain the water (flying water) first, so that it is easier to soften, so that it will not turn yellow due to cooking for too long; when the color changes, it is immediately cooled to keep its turquoise color.
Notes:Broccoli, especially its disulfhydryl, indole, isothiocyanate and other ingredients, has a very high anti-cancer potential, especially bladder cancer.
Dish:Broccoli with minced garlic, scallops and broccoli, fried scallops with broccoli.
Suggested Eating Method:
The edible site is flower buds, stem stems, and tender stems. First rinse with water, soak the broccoli in the salt water for about one hour, so that the tapeworm will float; then rinse it under the flowing water. The part of the flower often accumulates the most pesticides, so the flower part of the broccoli should be carefully cleaned. When cooking, it is better to produce water (flying water) to make it easier to soften your body, and it will not turn yellow because it is cooked for too long. When the color is turned, it will be over the cold river to maintain its blue green.
🥗 Recipe (English Version):
Google Recipe 🔍 :

English CookPad 🍳 :

BBC Good Food 🥙 :