Description
CLUB DES FROMAGES

🚚 The Fastest Delivery Time : It takes 2-3 days.
🐝 Supplier / Place Of Origin:CLUB DES FROMAGES / Seine-et-Marne, France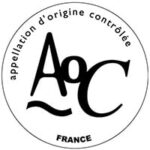 Appellation d'Origine Contrôlée (AOC)
🌱 About the Producer:
If you want to treat your guests with various high -quality French cheese, but soon realize that it costs a lot of money, then Club des fromAges is a solution. Two French entrepreneurs are purchased directly from the manufacturer, ensuring the highest quality, unique freshness and more preferential prices than any other cheese retailers in the town, which benefits the villagers and food lovers.
🌱 Supplier Products:
🛍 Product Information:
Rated 5.00 out of 5 based on 7 customer ratings (7 customer reviews)
Brie de Meaux, named after its region, is known for its creamy texture and rich flavors. Made from raw milk and handcrafted, it offers a delightful combination of butter, cream, and mushroom notes.
Pair it with walnuts, fruits and a glass of sparkling wine or cider. Or, try this exquisite recipe ofPan Fried Brie with Peppered Honey and Olives here !
Pre -order once a week. The supply depends on the delivery situation, or it will be shipped separately.
👩🏻‍🍳 Suggested Serving:
🍷 Wine Pairing:
Red Wines (Red Bordeaux, Beaujolais, Pinot Noir)
Sparkling Wines (Champagne, Prosecco)
🥗 Product Line:
Soft Cheese
🔅 Remark:



Store in the fridge, wrapped in cheese paper, and consume within a few days.
🚚 Supply Period:
Annual supply
Cheese Pairing Chart cheese matching table