Description
Fromagerie du Buron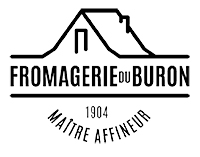 🚚 The Fastest Delivery Time : It takes 2-3 days.
🐝 Supplier / Place Of Origin:Fromagerie du Buron / Auvergne, France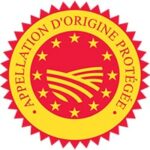 appellation d'origine protégée (AOP)
🌱 About the Producer:
Fromagerie Du Buron is an exclusive cheese producer in Overne, managed by cheese master Pierre Dischamp. Its feature is the aging of the king of cheese Saint Nectaire Fermier.
Fromagerie Du Buron is headquartered in Kuron Dordphnne, France, France.
🌱 Supplier Products:
🛍 Product Information:
Rated 4.50 out of 5 based on 2 customer ratings (2 customer reviews)
Salers, one of France's oldest cheeses, boasts a millennial history dating back to the time of Pliny the Elder. During the Middle Ages, peasants and farmers centred their lives around producing these colossal cheese wheels. Each spring, the farmers would lead their cows to the lush mountain pastures for better air and grass, spending the entire summer in isolation. Remarkably, this tradition of summer pasturing endures, although farmers remain connected to the outside world.
Today, the production of Salers cheese is limited to the spring and autumn seasons, and the use of a wooden "Gerle" tank has become mandatory to attain the AOP label. Often compared to Cantal, Salers stands apart as a semi-hard to hard cheese made exclusively from Salers cow's milk. Its yellow paste delights with flavors reminiscent of wildflowers, butter, and fresh grass.
To be enjoyed with a few nuts and a drizzle of honey for a perfect snack.
Pre -order once a week. The supply depends on the delivery situation, or it will be shipped separately.
👩🏻‍🍳 Suggested Serving:
🍷 Wine Pairing:
Red Wines (Red Rhône Syrah)
White Wines (CHARDONNAY, GEWürztraminer, Riesling, Apremont)
🥗 Product Line:
Hard Cheese
🔅 Remark:



🚚 Supply Period:
Annual supply
Cheese Pairing Chart cheese matching table