Description
Hung Tai Fresh Fruit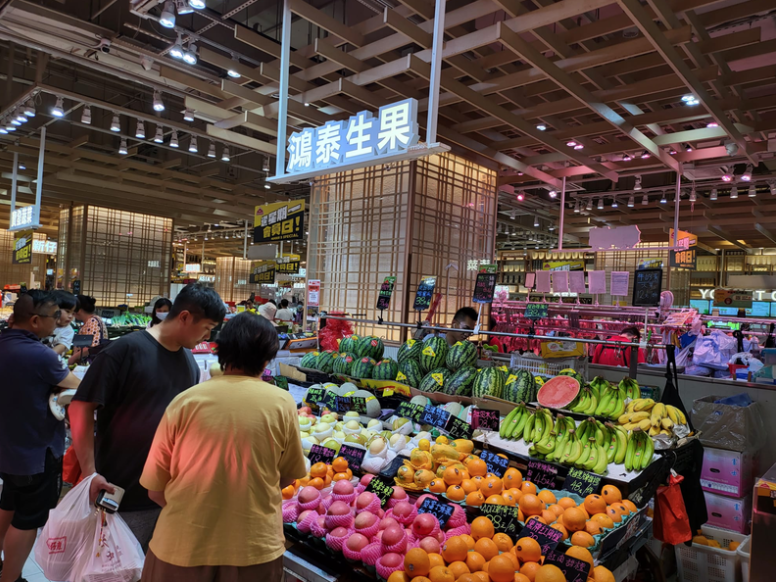 🚚 The Fastest Delivery Time : 2-3 day delivery.
🐝 Supplier / Place Of Origin:Hung Tai Fresh Fruit / Usa

🌱 About the Supplier:
Cheung Gor have worked as a chef in a hotel for many years, and I definitely have requirements for ingredients. In another runway, He engaged in fruit wholesale. In 2013, Cheung Gor just rented my own durian factory in Thailand. Winning the love of customers and scientists, there is a T Market in Tin Shui Wai that sells fruit directly and operates a neighborhood business.
🌱 Supplier Products:
🛍 Product Information:
Binomial Name:Rubus subg. Rubus
Chinese Name:黑桑莓 | 黑桑莓
Other Names:Blackberries
Product Description:Blackberry is the name given to the fruit of the blackberry tree. In formal botanical language, they are not true berries, but an aggregate fruit composed of many small drupes. The flowering period is from May to August every year, and the fruit is black or dark purple when mature.
Raspberry oil is an unsaturated fatty acid that can stimulate the prostate to secrete hormones. Because raspberries are also a fruit with a low glycemic index (GI value), they can delay the rise of blood sugar in the body. They are also rich in fiber, which makes people less likely to feel hungry and helps maintain weight. , mulberry fruit is rich in fructose, glucose, 7 vitamins and 16 essential amino acids for the human body. It has significant effects on reducing neurasthenia, arteriosclerosis, etc. Can be used to make dessert sauces.
Raspberries have many aliases, such as: 茥(pronounced the same as "Gui"), red mulberry, raspberry[2], raspberry, tray (Northeast), glutinous rice head (Northeast), rice (Guangdong), wild berry , wild strawberry, black strawberry, small tray, damask, nectar tray, snakeberry, snakehead berry, mulberry, cranberry, short pot grass, Gonggongmao (Wenzhou), Miaoer (western Zhejiang), cat's eye ( Shandong), slippers.
Variety:
Supply Season:The supply season is from February to April each year.
Storage Method:It is suitable to store the refrigerator for two to three days, which is easy to rot and difficulty in preservation.
#Should Be / Avoided:
BlackBerry contains 31 micrograms/100 grams of folic acid. BlackBerry has anti -oxidant effects and plays a small role in killing gastric cancer and colon cancer cells.
*Edible Compatibility:
Cooking Skills:Air Fryer Raspberry Brownies
These mini raspberry brownies are cooked in the air fryer and have a lovely fruity flavor.
Preparation time:
25 minutes
Cooking time:
10 minutes
Cooling time:
20 minutes
total time:
45 minutes
Serving size:
20
raw material
2/3 cup fresh or frozen raspberries
2 tablespoons cashew oil
2 tablespoons water
4 ounces dark chocolate, chopped
4 tablespoons unsalted butter
1/4 cup canola oil
1 large egg
1 large egg yolk
1/2 cup sugar
1 teaspoon vanilla extract
1/4 teaspoon salt
1/3 cup all-purpose flour
1/3 cup whole wheat pastry flour
2 tablespoons unsweetened cocoa powder
method
1. Lightly coat 20 (13/4-inch) foil muffin cups with cooking spray.
2. Cook raspberries in a small saucepan over medium-low heat, stirring and crushing them with a fork, until broken, 2 to 4 minutes. Transfer to mini food processor. Add cashew oil and water; puree until smooth.
3. Whisk together dark chocolate, cream and oil in a stainless steel bowl. Place the bowl over a saucepan set over low heat and melt the ingredients, stirring occasionally. Remove from heat and stir until combined. Let cool for about 20 minutes.
4. Place eggs, egg yolks, sugar, vanilla extract and salt in another bowl. Beat with an electric mixer on medium-high until thickened, 3 to 5 minutes.
5. In a small bowl, stir together the flour and cocoa powder. Fold flour mixture into egg mixture, half at a time, until combined. With the mixer running on medium-low speed, add the melted chocolate mixture until well blended.
6. Spoon 2 teaspoons brownie batter into each prepared muffin cup. Spread 1 teaspoon raspberry mixture, then top with 1/2 teaspoon brownie batter. If desired, working in batches, arrange the muffin cups evenly in the air fryer basket.
7. Preheat air fryer to 350 degrees F (175 degrees C).
8. Cook brownies in preheated air fryer until set, about 5 minutes. Remove and place on a wire rack to cool. Brownies can be kept refrigerated, covered, for up to 3 days.
Notes:According to records such as "Compendium of Materia Medica" of the Ming Dynasty, (Note: The Compendium of Materia Medica should record raspberry palmatum, not the red raspberry mentioned above). Raspberry and Rubus are two kinds of plants. The plant referred to in this article is Rubus, also known as raspberry and raspberry. The plant called raspberry in ancient times is equivalent to Bilberry.
In the UK, superstition holds that blackberries should not be picked after September 15th each year because evil spirits have taken possession of the fruits and left marks on the leaves. There is some science behind this legend, because after this date, wet and cool weather may cause the fruit to be infected by various molds, such as Botrytis, causing the fruit to have an unpleasant taste and may be toxic. It is also not recommended to use or eat blackberries growing on roadsides with heavy traffic, as toxins from air pollution may accumulate.
Dish:
Red raspberry leaves have the health-promoting properties of vanilla and can also be used with vanilla. Generally speaking, raspberries are often eaten as desserts or jams. In the Korean Peninsula, raspberries are fermented and consumed as alcohol.
Fresh fruit, raspberries, can be eaten directly, sweetened, placed in fruit salads, or transformed into jams, jelly, syrups, marmalades, ice cream, etc. They can be frozen.
These fruits contain mainly levulose and fructose, and very little sucrose. It is a nectar plant and very popular with bees.
The steeped leaves are used in Europe as an alkaloid-free tea substitute.
Chambord (liqueur) – raspberry-based liqueur
raspberry ice cream
Pre-order for 2-4 days. The supply depends on the delivery situation, or it will be shipped separately.
🥗 Product Category (English): Blackberries
Google Recipe 🔍 :

English CookPad 🍳 :

BBC Good Food 🥙 :

🔅 Remark:
🍎 Preserve fruits
1. Fruits especially with softer skin, if packaged, should be placed in the cold box in the original package;
2. Organic fruits are more prone to spoilage if they have water droplets. Put the fruits in a ventilated place to dry or wipe off the water vapor, then wrap the fruits in slightly damp newspaper and put them in a plastic bag before refrigerating. ;
3. Organic fruits do not use preservatives or special treatments. fruits are generally stored for three to five days in room temperature only, should be kept in fridge. Some fruits e.g. papaya will decompose enzymes, so they should be eaten as soon as possible.
🍏 How to wash fruits
Special attention: The dishes, especially small flowers and broccoli, are best soaked in the water to remove residual pesticides (this is organic farm, but will have, but not chemical, except to Re-generative Farm). It is recommended to use our vegetables and vegetables environmentally friendly cleaner
Dish Drops
for 3 to 5 minutes to eliminate residuals Sand and organic pesticide.
1. Wash fruits before eating to keep them fresh;
2. It is not advisable to soak the fruits for too long, and they should be washed first and then cut to avoid the loss of vitamins;
3. Washing fruits with dilute salt water or Dish Drop can easily remove vegetable insects;
4. Cut fruits with a stainless steel knife to reduce vitamin loss;
5. Vegetable leaves contain a lot of nutrients, so you should avoid shredding, chopping or grinding the leaves;
6. Immediately eat after cutting, to avoid the loss of vitamins due to air oxidation.