Description
Hung Tai Fresh Fruit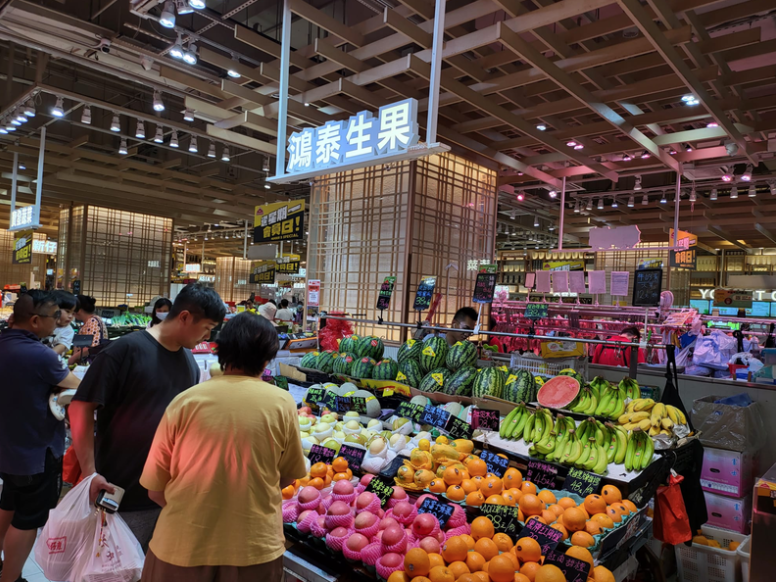 🚚 The Fastest Delivery Time : 2-3 day delivery.
🐝 Supplier / Place Of Origin:Hung Tai Fresh Fruit / New Zealand

🌱 About the Supplier:
Cheung Gor have worked as a chef in a hotel for many years, and I definitely have requirements for ingredients. In another runway, He engaged in fruit wholesale. In 2013, Cheung Gor just rented my own durian factory in Thailand. Winning the love of customers and scientists, there is a T Market in Tin Shui Wai that sells fruit directly and operates a neighborhood business.
🌱 Supplier Products:
🛍 Product Information:
Binomial Name:Malus pumila Mill.
Chinese Name:蘋果
Other Names:Apple
Product Description:It is the fruit of the Rosaceae apple. Sweet and sour, flat. Apple has the effect of promoting body fluid and quenching thirst, invigorating the spleen and stomach. Apple is more effective in treating mild diarrhea, constipation, high blood pressure, etc., and can also be used to prevent fatigue. The pectin content of apples can help to expel cholesterol from the blood; its crude cellulose can prevent constipation, and it is also rich in vitamin C, chromium, zinc and other trace elements.
Native to Europe, Central Asia and western Xinjiang, it has a long history of cultivation and is now cultivated in temperate regions all over the world. China's main production areas are located in Shandong, Liaoning, Hebei, Shaanxi, Henan, Shanxi, Gansu, Xinjiang, Inner Mongolia, Hubei, Jiangsu, Anhui, Beijing and Tianjin. Western apples introduced after the nineteenth century were mostly cultivated in Shandong, Liaodong and Jiaodong. In recent years, Fuji apple and greenhouse apple technologies have also been introduced from Japan.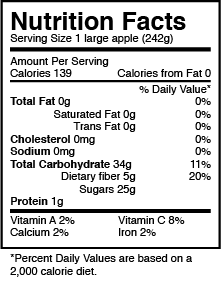 Variety:This species is the most important one in the apple genus, including Chinese cotton apples and Western apples introduced from foreign countries in modern times.
There are two varieties of this species: Daosheng apple (M. pumila var. praecoxPall.) and Paradise apple (M. pumila var. paradisiaca
Schneider.).
Other varieties include Hongyu, Hongxing, Jinguan, Guoguang from China, and several varieties imported from abroad.
Japan is famous for Fuji apples.
Supply Season:Hong Kong is supplied throughout the year.
Storage Method:It can be stored for about 10 days at room temperature or refrigerated.
For household storage, most apple varieties can be stored in the coldest place in the refrigerator (that is, less than 5 ° C) for about 2-4 weeks. Some can be preserved for up to a year without obvious degradation. Some apple varieties (such as "Australian Green Apple" and "Fuji") storage life is more than three times that of other varieties. Like other fruits, ethylene gas will accelerate maturity and deterioration, and reduce the hardness of apples.
Non -organic apples can spray methamphetamine acrylic, which can block the apple's ethylene receptor and temporarily prevent it from maturing.
#Should Be / Avoided:
Appropriate: suitable for indigestion, dyspepsia, lack of qi, fever and thirst, excessive drinking, mild diarrhea, constipation, neurocolitis, hypertension, hyperlipidemia, coronary heart disease and cancer.
Especially suitable for infants, the elderly and the sick. Pregnant women eat an apple a day to reduce pregnancy reactions.
Contraindications: People with cold stomachs should not eat raw or cold apples, but consider baking, simmering, or stewing hot apples. Diabetic patients should not eat too much.
*Edible Compatibility:
Food pairings:
Perfect eaten raw or tossed in salads to fully enjoy the sweet, crisp flavor of this apple.
appropriate:
1. Apples and abalone: ​​The vitamin C contained in apples can promote the body's absorption of the iron in abalone, help promote blood circulation, and is beneficial to beauty and the prevention of anemia.
2. Apples and pork: Apples rich in sugar and pork containing vitamin B1 and zinc are eaten together to help eliminate fatigue.
3. Apples and carrots: The polyphenols of apples and the carotenoids of carrots can work together to inhibit the oxidation of cell membranes, thus achieving the effects of protecting the skin and enhancing immunity.
4. Apples and wolfberries: Both have the effect of lowering blood pressure, and wolfberries can help lower blood sugar. They are eaten together and are suitable for people with high blood pressure.
Competing:
1. Apples and onions: When the phytochromes contained in apples and the sulfur compounds of onions are ingested at the same time, they will easily produce substances that inhibit the thyroid function after digestion and decomposition by the human body, thus inducing goiter.
2. Apples and honey: The dietary fiber in apples and the laxative effect of honey will accelerate intestinal peristalsis and easily cause diarrhea.
Cooking Skills:The fruit is a pome and varies in color and size depending on the variety. The fruits can be eaten raw, mostly used as after-dinner fruits, or as raw materials for salads, and can also be made into preserved fruits, dried fruits, jams, wine and so on.
Notes:It is not advisable to eat apples immediately after a meal, nor should they be eaten in excess.
Studies have pointed out that deep red fruit peels, such as apples, have been found to contain Resveraltrol, which can reduce inflammation in the respiratory system, including the trachea and lungs, thereby controlling asthma and chronic obstructive pneumonia.
Do not take before meals, so as not to affect normal eating and digestion. Apple intake too much is not conducive to heart and kidney health. Pregnant women with nephritis and diabetes should not eat more apples.
Dish:
Apples pair well with cheeses like brie, goat cheese, feta, blue cheese, and parmesan, maple syrup, honey, brown sugar, vanilla, and spices like cinnamon, cloves, and nutmeg.
Apples have many benefits! Fruits to appetize and nourish the lungs. Make soup, boil sugar and water to reduce heat and reduce fat.
Apple Recipe 1: Apple, Snow Pear and Barley Water, a drink to cool down and remove dampness in summer
Apple Recipe 2: Apple rock sugar water to reduce heat, eliminate stagnation and treat prickly heat
Apple Recipe 3: Apple Huaishan Water to relieve constipation and aid digestion. Drink for spleen deficiency.
Apple recipe 4: Apple, water chestnuts and sugar cane water to relieve lung and gastrointestinal heat
Apple Recipe 5: Apple Green Olive Water Relieves Mild Sore Throat
Apple Recipe 6: Apple Stewed Lean Meat Soup Nourishes the Skin and Stomach
raw material
1 eat an apple
100g dried fruit (I tend to use dried blueberries, dried cherries and raisins)
200 g oatmeal
1 tablespoon flaxseed
500ml unsweetened almond milk or regular milk
1 large ripe banana
4 tablespoons natural yogurt
A handful of mixed nuts (or use a handful of my Gorgeous Granola for a sweeter pan)
2 handfuls fresh raspberries or blueberries, or a mixture of both
Honey, optional or not
method
You will need: 6 portable pots with lids, plus spoons
Coarsely grate the apples with a box grater and transfer to a bowl. Add the dried fruit (chop it first if using larger fruit), oatmeal, flax seeds and milk and mix well.
Cover the bowl with plastic wrap and place in the refrigerator overnight to soak and expand.
In the morning, or when you're ready to assemble the pots, give the soaked oatmeal a good stir and divide between the pots. Peel the banana and slice thinly at an angle.
Place some banana slices on each pan and add a spoonful of yogurt on top (this will prevent the bananas from turning brown in transit). Roughly chop and sprinkle over nuts and berries.
Drizzle with a little honey (if using) and put the lid on – don't forget some spoons!
suggestion
Starting the night before can save yourself a lot of time in the morning.
Pre-order for 2-4 days. The supply depends on the delivery situation, or it will be shipped separately.
🥗 Product Category (English): Apple
Google Recipe 🔍 :

English CookPad 🍳 :

BBC Good Food 🥙 :

🔅 Remark:
🍎 Preserve fruits
1. Fruits especially with softer skin, if packaged, should be placed in the cold box in the original package;
2. Organic fruits are more prone to spoilage if they have water droplets. Put the fruits in a ventilated place to dry or wipe off the water vapor, then wrap the fruits in slightly damp newspaper and put them in a plastic bag before refrigerating. ;
3. Organic fruits do not use preservatives or special treatments. fruits are generally stored for three to five days in room temperature only, should be kept in fridge. Some fruits e.g. papaya will decompose enzymes, so they should be eaten as soon as possible.
🍏 How to wash fruits
Special attention: The dishes, especially small flowers and broccoli, are best soaked in the water to remove residual pesticides (this is organic farm, but will have, but not chemical, except to Re-generative Farm). It is recommended to use our vegetables and vegetables environmentally friendly cleaner
Dish Drops
for 3 to 5 minutes to eliminate residuals Sand and organic pesticide.
1. Wash fruits before eating to keep them fresh;
2. It is not advisable to soak the fruits for too long, and they should be washed first and then cut to avoid the loss of vitamins;
3. Washing fruits with dilute salt water or Dish Drop can easily remove vegetable insects;
4. Cut fruits with a stainless steel knife to reduce vitamin loss;
5. Vegetable leaves contain a lot of nutrients, so you should avoid shredding, chopping or grinding the leaves;
6. Immediately eat after cutting, to avoid the loss of vitamins due to air oxidation.