Description
Emmi
🚚 The Fastest Delivery Time : It takes 2-3 days.
🐝 Supplier / Place Of Origin:Emmi / Swiss Lucern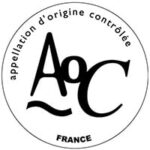 Appellation d'Origine Contrôlée (AOC)
🌱 About the Producer:
The story behind Emmi
Emmi's milk processing history can be traced back to 1907. This unique tradition and "superb skills" continue to shape our way of developing business, and to create the best dairy at our consumers day after day. EMMI is the pioneer of sustainable development standards of Swiss dairy industry "Swissmilk Green". Today, 9 liters (93%) of every 10 liters of milk in Switzerland are sustainable production.
Emmi
🛍 Product Information:
Rated 5.00 out of 5 based on 1 customer rating (1 customer review)
Made in Switzerland, Kalbach cheeses are made through passionate cheese makers who dedicate their know-how to reveal the delicate perfume of their cheeses. Kaltbach is a pasteurized cow milk hard cheese.
What makes this cheese special is that it has been matured for several months in an natural old-cave, maintaining a stable temperature of 12,5 degree all year long. This unique process gives the cheese an authentic taste and texture. A cheese to be enjoyed at any occasions!
🔸 Supplementary Information:
Pre -order once a week. The supply depends on the delivery situation, or it will be shipped separately.
👩🏻‍🍳 Suggested Serving:
🍷 Wine Pairing:
Red Wines (Beaujolais)
White
🥗 Product Line:
Hard Cheese
🔅 Remark:




Best Before: 7 Dec 2023
🚚 Supply Period:
Annual supply
Cheese Pairing Chart cheese matching table
Customer Reviews
{{'product.product_review.no_review' | translate}}