Description
Organic Farmula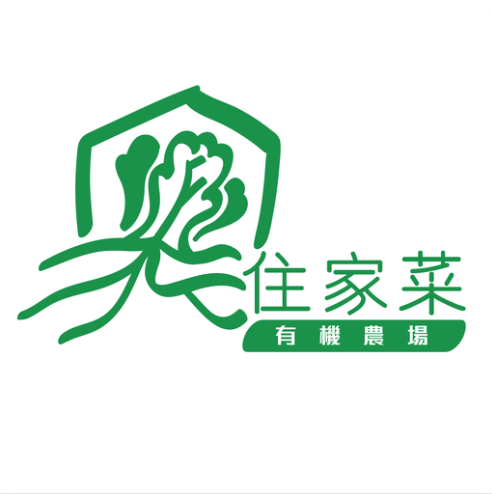 🚚 The Fastest Delivery Time : It takes 1-2 days.
🐝 Supplier / Place Of Origin:Organic Farmula / Kam Tin
🔖 Authentication: Hong Kong Organic Resource Center Organic Certification Number C20003; Regernative Farm ZFPA Restore Fund Farm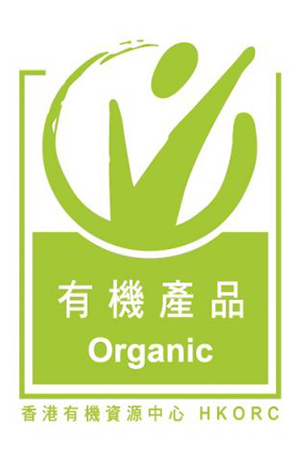 🌱 About the Producer:
There are already hundreds of organic farms in Hong Kong. "Organic Farmula" is one of the largest, covering an area of 80,000 square feet. It has one of the largest greenhouses in Hong Kong. It adopts scientific research technology and is committed to the development of modern organic farming.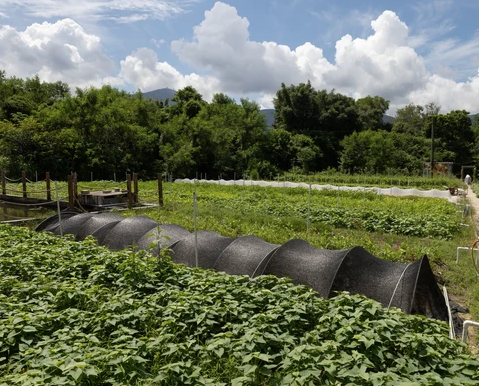 Organic Farmula aims to help the community build a healthy lifestyle by growing all-natural, chemical free and local produce by also offering hands-on experience for the public. Kelvis hopes to continue the mission with regenerative measures to witness the return of her soil's "vitality" and resistance to extreme weather.
"Organic Farmula" was planned in May 2019, ground was broken in August, and the first batch of dishes was released in December, until June 20, 2020 when it officially obtained organic certification. During the two seasons of spring, summer, autumn and winter, we experienced crop failures, and production has stabilized so far. "Organic Farmula" believes that if Hong Kong's agriculture is to continue, it must first modernize, reduce labor, and ensure production and quality, so as to attract more young people to join and continue the sunset industry. At the same time, farms and farms, farms and high-quality sales platforms must be combined to promote local industries. What to eat and what to use, why should it be controlled by others? !
Farm Size: 10 DC / 72,600 sq.ft / 1.65 acres
Produce Grown: Most leafy vegetables (including salad leaves), potato, watermelon, sweet potato, cucumber, bitter gourd, fuzzy gourd, eggplant, corn, okra, green beans, string beans, taro, jicama, ginger, spring onion, tomato, cherry tomatoes strawberry, honeydew, herbs, fruit trees
"Healthy express" & Homegrown Foods hopes to go with the "Homegrown Foods", bring organic life to the community, and personally support health and environmental protection 💪🏻.
Regenerative Practices to Implement:
Compost application, cover crop, mulching, nutrient management., conservation crop rotation, alley cropping, herbaceous wind barrier
Project Period: October 2023 - September 2024
Carbon Sequestration Potential: 4T CO2
🌱 Supplier Products:
🛍 Product Information:
Binomial Name:Brassica rapa subsp. chinensis
Chinese Name:小旺菜 | 蚵白菜
Other Names:Yellow Bok Choy | Pak Choi
Product Description:You'll find several varieties of bok choy, which is the Cantonese pronunciation of bái cài (白菜), literally "white vegetable." They include large bok choy, which we rarely use but is available in regular supermarkets.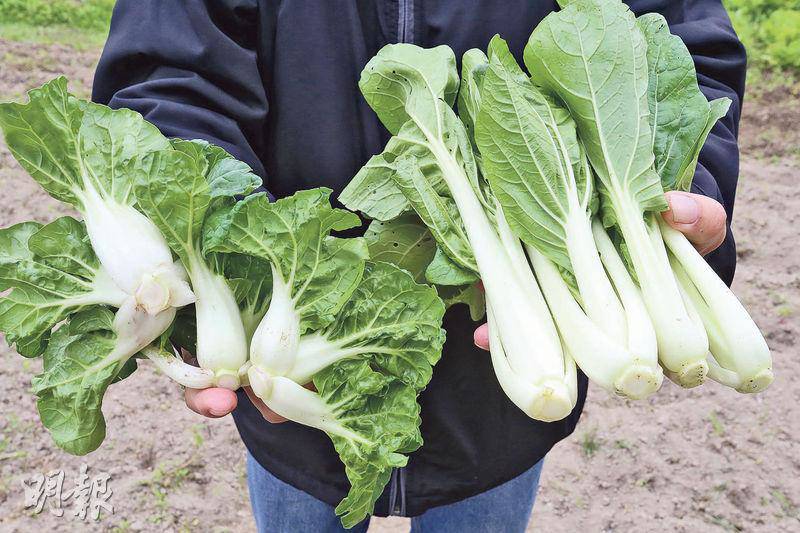 There are long and short cabbages on the market. Most cabbages on the market are divided into tall cabbage (right) and short cabbage (left) according to the length of the stem. Short-legged cabbage has less fiber and a softer texture, so it is often used as a hot pot ingredient; tall-legged cabbage has more fiber, has a chewier texture, and has a stronger vegetable flavor, so it is suitable for making soups.
Sweet, slightly cold in nature. There are antipyretic, intestinal, digestion, laxative effect. Chinese cabbage can provide a variety of nutrients needed by the human body. Its antioxidant components such as carotenoids, niacin, and vitamin C can help protect the cardiovascular system and improve human immunity; its minerals such as magnesium, selenium, and copper , manganese, zinc, etc., bring anti-aging and promote cell activity. Cabbage is rich in cellulose, which promotes peristalsis of the intestinal wall and helps smooth bowel movements.
Originating in China, it is more cultivated in Guangzhou. It is one of the specialty vegetables and is cultivated everywhere. Also known as "green cabbage", commonly known as "Jiangmen cabbage" in southern China, it is one of the main vegetables in the south.
Variety:How many types of cabbage are there?
The cabbage family has its own branches: non-heading cabbage includes ordinary Chinese cabbage, rapeseed, Qingjiang cabbage, Taokecai, and Chinese cabbage; half-heading cabbage includes oyster cabbage; head-heading cabbage includes Shandong cabbage, Tianjin cabbage, and stuffed cabbage. The branches will then extend into various varieties. East Asian countries such as Taiwan, China, Japan, Thailand, and Indonesia all have the habit of eating cabbage, but some terms are different. For example, in China, if you ask a vendor to buy cabbage, you will get a lot of Qingjiang cabbage.
Generally, Chinese cabbage can be further subdivided into Chinese cabbage, cream Chinese cabbage, black-leaf Chinese cabbage, etc. Xie Mingxian explained that different types of non-heading Chinese cabbage have differences in leaf stems, leaf shapes and colors. For example: the leaf color of Chinese cabbage is yellow. Green, butter cabbage and black-leaf cabbage all have white petioles and dark green leaves. Black-leaf cabbage has wrinkled leaves. The larger head cabbage is divided into oval-shaped Shandong cabbage and Tianjin cabbage. Round cabbage.
This variety belongs to "non-heading cabbage", and there are many types of cultivated varieties. There are large cabbages with green leaves and white petioles produced in winter, which are the most common, and those produced in summer and autumn with light green leaves and petioles. Small cabbage. The leaves of Chinese cabbage are dark green and obovate, firm, smooth and shiny, expanding without forming balls, and the stems are snow-white. Common Chinese cabbage is also a type of cabbage.
Supply Season:The main production period is from October to April of the following year, and it is available in Hong Kong throughout the year.
Storage Method:It should not be stored for a long time. It should be eaten as soon as possible after purchase, or stored in the refrigerator for about 1 week.
#Should Be / Avoided:
Appropriate: People who suffer from heat stress in the body, insufficient body fluid, dry lips and tongue, swollen gums, bleeding between teeth, and throat obstruction can take it to help eliminate internal fire. In addition, mild lung dryness cough, difficulty in spitting, red tendons in the eyes, dry throat and head swelling, difficulty in defecation, etc. Eating Chinese cabbage can be used as a diet therapy.
Bogey: People with weak spleen and stomach and cold nature should not eat more, and should not eat raw.
*Edible Compatibility:
Appropriate: Similar to "Chinese cabbage".
1. Cabbage and tomato: Both cabbage and tomato are rich in vitamin C and potassium, and eating together can help prevent colds, relax muscles, and relieve mood.
2. Cabbage and cheese: Both cabbage and cheese contain calcium and phosphorus. Eating in moderation can help form calcium phosphate, which can strengthen teeth and bones, and help prevent osteoporosis and muscle cramps.
3. Cabbage and lean meat: The vitamin C in cabbage combines with the protein in lean meat, which helps the synthesis of collagen and enhances the elasticity of the skin.
Taboo: Similar to "Chinese cabbage".
1. Cabbage and cucumber: Cucumber contains vitamin C decomposing enzymes, which will decompose the vitamin C contained in cabbage, resulting in the loss of nutrients.
2. Cabbage and pork liver: Pork liver contains copper, which will oxidize the vitamin C contained in oxidized cabbage, thereby reducing the intake of vitamin C.
3. Cabbage, shrimp, squid, etc.: Since these foods are cold in nature, they are likely to cause diarrhea, allergies, asthma, cold hands and feet, etc., so they should be eaten less.
4. Eating Chinese cabbage and Atractylodes atractylodes at the same time will make the medicinal properties of Atractylodes atractylodes overpowering and harmful to the body.
Cooking Skills:Edible parts are tender stems and leaves. After removing the roots, soak the bok choy in clean water for about 45 minutes, then open the leaves and rinse several times under running water.
Notes:After the cabbage is dried in the sun or air-dried, it becomes dried vegetables, which can be used for soup in winter. Dried vegetables can be used together with undried cabbage to make soup, and restaurants call it Jinyincai soup.
Dish:
Stir-fried cabbage with minced garlic, fried cabbage with chicken oil and garlic.
Pre -order every week. After the order is placed, fresh products will arrive within 2 days. The supply depends on the delivery situation, or it will be shipped separately.
🥗 Product Category (English): Yellow Bok Choy
Google Recipe 🔍 :

English CookPad 🍳 :

BBC Good Food 🥙 :

🔅 Remark:
☘️ Preserve vegetables
1. Leafy vegetables and softer vegetables, if packaged, should be placed in the cold box in the original package;
2. Organic Vegetables are more prone to spoilage if they have water droplets. Put the vegetables in a ventilated place to dry or wipe off the water vapor, then wrap the vegetables in slightly damp newspaper and put them in a plastic bag before refrigerating. ;
3. Organic vegetables do not use preservatives or special treatments. Vegetables are generally stored for three to five days. Some vegetables will decompose enzymes, so they should be eaten as soon as possible.
☘️ How to wash vegetables
1. Wash vegetables before cooking to keep them fresh;
2. It is not advisable to soak the vegetables for too long, and they should be washed first and then cut to avoid the loss of vitamins;
3. Washing vegetables with dilute salt water or Dish Drop can easily remove vegetable insects;
4. Cut vegetables with a stainless steel knife to reduce vitamin loss;
5. Vegetable leaves contain a lot of nutrients, so you should avoid shredding, chopping or grinding the leaves;
6. Immediately after cutting, to avoid the loss of vitamins due to air oxidation.