Description
Margot Fromages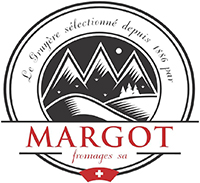 🚚 The Fastest Delivery Time : It takes 2-3 days.
🐝 Supplier / Place Of Origin:Margot Fromages / Switzerland Ferburg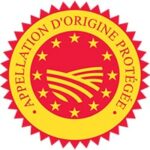 appellation d'origine protégée (AOP)
🌱 About the Producer:
Margot Fromages has been operating cheese dealers since 1886. At first, it was specially engaged in the production and aging of Gruyer cheese, and then expanded to various Swiss specialty products. Margot Fromages is willing to share love for traditional and cheese, and is proud of always pursuing excellence.
Margot Fromages is headquartered in Ivele Donglaiban, Wozhou, Switzerland.
🌱 Supplier Products:
🛍 Product Information:
Made with Fribourgeois breed of cows that grazes on the Alpine grass, Vacherin fribourgeois is only produced by a small number of cheese makers and can be difficult to find.
We can find 6 different varieties of this cheese: the classic (aged 6 to 12 weeks), Extra (aged minimum 12 weeks), Rustic (12 to 25 weeks), Alpage (12 to 25 weeks), Mountain (aged for 9 to 25 weeks) and Organic (aged for at least 9 weeks).
The AOC semi hard Vacherin Fribourgeois has a supple and slightly granular texture and gets acidic, buttery and nutty flavour. On the nose, it is grassy, pleasant with a strong aromatic bouquet as the rind is slighly washed.
🔸 Supplementary Information:
Pre -order once a week. The supply depends on the delivery situation, or it will be shipped separately.
👩🏻‍🍳 Suggested Serving:
🍷 Wine Pairing:
Red Wines (Piedmont, Rhône)
White Wines (Gewürztraminer, Riesling, Pinot Gris)
🥗 Product Line:
Semi Soft Cheese
🔅 Remark:




🚚 Supply Period:
Annual supply
Cheese Pairing Chart cheese matching table