Description
CLUB DES FROMAGES

🚚 The Fastest Delivery Time : It takes 2-3 days.
🐝 Supplier / Place Of Origin:CLUB DES FROMAGES / Greece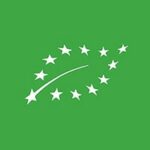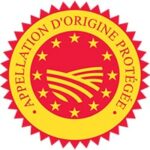 Organic European, appellation d'origine protégée (AOP)/Protected Designation of Origin (PDO)
🌱 About the Producer:
If you want to treat your guests with various high -quality French cheese, but soon realize that it costs a lot of money, then Club des fromAges is a solution. Two French entrepreneurs are purchased directly from the manufacturer, ensuring the highest quality, unique freshness and more preferential prices than any other cheese retailers in the town, which benefits the villagers and food lovers.
🌱 Supplier Products:
🛍 Product Information:
Rated 3.00 out of 5 based on 1 customer rating (1 customer review)
A true culinary emblem of Greece, Feta cheese knows no borders and evokes by its freshness the delights of Eastern Mediterranean cuisine. Feta cheese falls into the category of white cheeses in brine, which have been widespread for millennia in the Balkans and Turkey.
Slightly salty, Feta has a nice and fresh sour taste with a distinctive caprine flavour.
The cheese is a staple of Greek cuisine and is often used in salads, pies, or as a table cheese. You can find here a delicious recipe of Watermelon, Feta and Mint Salad!
Pre -order once a week. The supply depends on the delivery situation, or it will be shipped separately.
👩🏻‍🍳 Suggested Serving:
🍷 Wine Pairing:
Red Wines (Beaujolais)
White Wines (Assyrtiko, Pouilly Fume)
🥗 Product Line:
Mediterranean Cheese
🔅 Remark:




Best Before: 7 May 2024
Keep it in the bottom of your fridge in the vegetable crisper compartment and if you want to keep it longer, dip it into a brine solution (salt and water).
🚚 Supply Period:
Annual supply
Cheese Pairing Chart cheese matching table