Description
Margot Fromages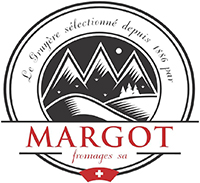 🚚 The Fastest Delivery Time : It takes 2-3 days.
🐝 Supplier / Place Of Origin:Margot Fromages / Emme Valley, Switzerland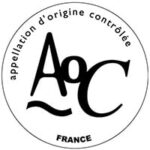 Appellation d'Origine Contrôlée (AOC)
🌱 About the Producer:
Margot Fromages has been operating cheese dealers since 1886. At first, it was specially engaged in the production and aging of Gruyer cheese, and then expanded to various Swiss specialty products. Margot Fromages is willing to share love for traditional and cheese, and is proud of always pursuing excellence.
Margot Fromages is headquartered in Ivele Donglaiban, Wozhou, Switzerland.
🌱 Supplier Products:
🛍 Product Information:
Rated 3.86 out of 5 based on 7 customer ratings (7 customer reviews)
Did you know, Emmentaler is one of the biggest cheese around the world with a weight ranging between 75 and 120 kg per wheel?
Its name comes from the Emme valley where cheesemakers first started producing it hundreds of years ago. Historians identify its origin as early as in the 13th century. From Bern in Switzerland, this alpine cheese is characterized by its small holes left by air bubbles.
The paste of Swiss Emmentaler is supple and tender, with milky and hazelnut notes. Pleasant and easy to eat at every moment of the day.
🔸 Supplementary Information:
Pre -order once a week. The supply depends on the delivery situation, or it will be shipped separately.
👩🏻‍🍳 Suggested Serving:
🍷 Wine Pairing:
Red Wines (Cotes de Beaune, Beaujolais)
White Wines (Chardonnay, Gewurztraminer)
🥗 Product Line:
raclette
🔅 Remark:



Can be stored in the fridge for two to three weeks after being opened, or two months if the packet is untouched.
🚚 Supply Period:
Annual supply
Cheese Pairing Chart cheese matching table