Description
Yunnan Organic Certified Vegetables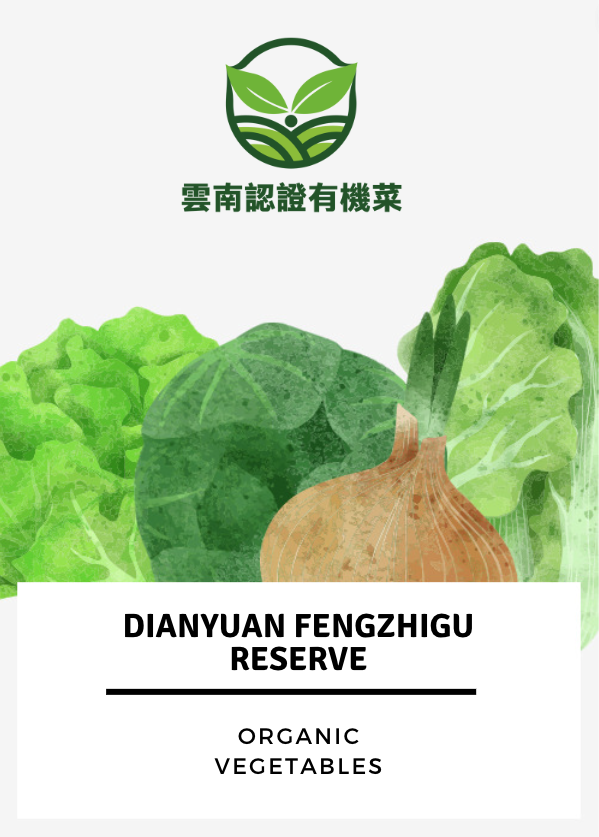 🚚 The Fastest Delivery Time : On Tuesday, Thursday, Saturday, arrived.
🐝 Supplier / Place Of Origin:Yunnan Organic Certified Vegetables / Yunnan
🔖 Certification: Organic certification by China and Canada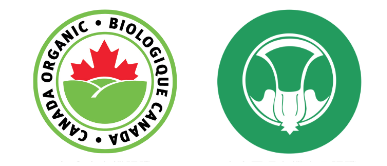 🌱 Producer Introduction:
Yunnan Kunming Organic Vegetable Farm is located in Dianyuan Wind Valley Reserve, Panlong District, Kunming City, Yunnan, where the soil is fertile and the water source is clean; the requirements for environmental governance in the area are strict. Taking into account both the ecological environment and economic development, the farm strictly abides by organic standards, and there is no agricultural pollution. The organic vegetables grown in the protected area are particularly sweet and delicious.
The unique climate of Yunnan
Yunnan has a good climate and abundant sunshine, with an average temperature of 14.9°C, a maximum temperature of 31.5°C, and a minimum temperature of -7.8°C; the rainy season is mainly concentrated in May to September; the relative humidity is 76%. The plateau in Panlong District is about 1891m above sea level, and gradually decreases from north to south in a ladder shape. The altitude is between 1500m and 2800m, which is most suitable for planting diversified vegetables.
get two-factor authentication
Because the certification standards in China and Hong Kong are different and uneven. In view of this, hoping to gain the recognition and trust of consumers, organic vegetables in Kunming, Yunnan have obtained dual certification: domestic organic certification and Canadian organic certification.
In 2016, the Consumer Council conducted a random inspection of pesticide residues, all of which were zero; for many years, there were no pesticide residues after random inspections by our customers.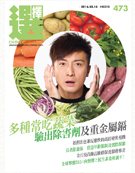 🌱 Supplier Products:
🛍 Product Information (Main) (English):
Binomial Name:Allium fislulosum L., Alliacene
Chinese Name:青蔥 | 青葱
Other Names:Spring Onion | Scallion | Fistular Onion
Product Description:A perennial herb with strong temperature adaptability, the leaves are cylindrical, hollow, fragile and easily broken, with mucus inside. Pungent in taste, warm in nature, it has the functions of tonifying yang and promoting blood circulation, deworming and detoxifying, and sweating and relieving external appearance. Shallots are rich in dietary fiber and vitamin C. The trace element selenium can stimulate the secretion of digestive juice and increase appetite. Because green onions can be combined with many ingredients, green onions are called "wasa grass".
Native to Northwest China and Siberia. It is now cultivated all over the world. Shandong, Hebei and Henan are the main producing areas of shallots in China.
Variety:According to the length of the scallion, there are: (1) Japanese onion (longer scallion, tender texture, thick and soft mesophyll, larger leaf body than northern onion) (2) Northern scallion (shorter scallion, thin and hard mesophyll, leaf body) slender)
Supply Season:There are four seasons. The day green onion is supplied throughout the year, and the North onion is supplied from June to 11th. In the typhoon season, the supply is small and easy to rot, and the supply will be seriously affected.
Storage Method:When harvested, the entire plant is immersed in water, the outer leaves are stripped, and rinsed thoroughly. After purchase, the shallots can be stored for up to a month if they can be stored in a cool, dry place. If the environment does not permit, you can roll it up with newspaper and put it in the refrigerator, and it can be stored for about two weeks.
#Should Be / Avoided:
Appropriate: especially suitable for the elderly, mental workers and those with poor appetite.
Contraindications: Those with excessive sweating should not eat. People who sweat a lot or suffer from liquid odor should take it with caution in summer. Patients with gastrointestinal diseases, especially those with ulcer disease, should not eat it. (Scallions can stimulate sweat glands and promote the secretion of digestive juices).
*Edible Compatibility:
Affordable: Eating with mushrooms can enhance the effect of promoting blood circulation. Studies have shown that eating with tempeh can help perspiration and eliminate exogenous diseases. Xiang Ke: People who are taking Chinese herbs such as Rehmannia glutinosa, Changshan, and Shouwu are not suitable for consumption. It is rumored that green onions contain a lot of oxalic acid, and the calcium in fish tofu combines to form calcium oxalate, which is difficult to be absorbed by the human body.
Cooking Skills:Shallots can be eaten raw, fried, fried in soup, or used as a seasoning for food. It should be washed thoroughly before raw consumption to reduce the risk to health posed by bacteria, parasites, or residual pesticides. Chopped green onion can remove the fishy smell, so it can be added when cooking meat such as pork or lamb. Shallots have the effect of enhancing aroma and are an indispensable material when steaming fish. They are also commonly used in soups, porridges, fried noodles, and noodle soups. Shallots will be cut into different lengths and shapes depending on the style of the dish. Shallots can also be garnished as a side dish.
Notes:Shallots contain the volatile ingredient allicin, which can reduce inflammation, inhibit and kill germs. Studies have shown that shallots have a significant inhibitory effect on Shigella. As the green onion grows, adding soil can extend the white part of the green onion.
Dish:Stir-fried beef with spring onions, tofu mixed with shallots, chicken with scallion oil, sea cucumber roasted with scallions, etc.
Supply Period: There Are Four Seasons. The Day Green Onion Is Supplied Throughout The Year, And The North Onion Is Supplied From June To 11Th. In The Typhoon Season, The Supply Is Small And Easy To Rot, And The Supply Will Be Seriously Affected.
Suggested Eating Method:
Onions can be used for raw, fried food, decoction, or used for seasoning. Before raw food, it should be completely cleaned and reduced by bacteria, parasites, or residual pesticides to the threat of health. You can remove the fishy smell, so you can add green onions when cooking pork or mutton. The green onion has the effect of adding fragrance, an indispensable material when steaming fish, and is also commonly used for soup, porridge, fried noodles, soup noodles, etc. The shallots are cut into different lengths and shapes with the needs of the dishes. Onion can also be decorated with disc.
🥗 Recipe (English Version):
Google Recipe 🔍 :

English CookPad 🍳 :

BBC Good Food 🥙 :

🔅Precautions (English Version):
☘️ Preserve vegetables
1. Leafy vegetables and softer vegetables, if packaged, should be placed in the cold box in the original package;
2. Organic Vegetables are more prone to spoilage if they have water droplets. Put the vegetables in a ventilated place to dry or wipe off the water vapor, then wrap the vegetables in slightly damp newspaper and put them in a plastic bag before refrigerating. ;
3. Organic vegetables do not use preservatives or special treatments. Vegetables are generally stored for three to five days. Some vegetables will decompose enzymes, so they should be eaten as soon as possible.
☘️ How to wash vegetables
1. Wash vegetables before cooking to keep them fresh;
2. It is not advisable to soak the vegetables for too long, and they should be washed first and then cut to avoid the loss of vitamins;
3. Washing vegetables with dilute salt water or Dish Drop can easily remove vegetable insects;
4. Cut vegetables with a stainless steel knife to reduce vitamin loss;
5. Vegetable leaves contain a lot of nutrients, so you should avoid shredding, chopping or grinding the leaves;
6. Immediately after cutting, to avoid the loss of vitamins due to air oxidation.