Description
Yunnan Organic Certified Vegetables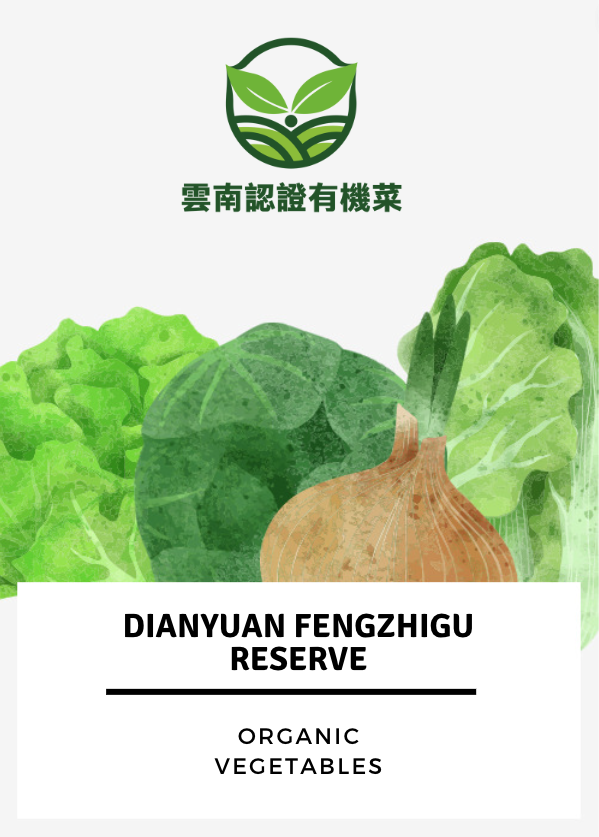 🚚 The Fastest Delivery Time : On Tuesday, Thursday, Saturday, arrived.
🐝 Supplier / Place Of Origin:Yunnan Organic Certified Vegetables / Yunnan
🔖 Certification: Organic certification by China and Canada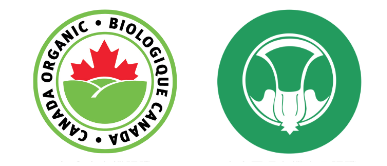 🌱 Producer Introduction:
Yunnan Kunming Organic Vegetable Farm is located in Dianyuan Wind Valley Reserve, Panlong District, Kunming City, Yunnan, where the soil is fertile and the water source is clean; the requirements for environmental governance in the area are strict. Taking into account both the ecological environment and economic development, the farm strictly abides by organic standards, and there is no agricultural pollution. The organic vegetables grown in the protected area are particularly sweet and delicious.
The unique climate of Yunnan
Yunnan has a good climate and abundant sunshine, with an average temperature of 14.9°C, a maximum temperature of 31.5°C, and a minimum temperature of -7.8°C; the rainy season is mainly concentrated in May to September; the relative humidity is 76%. The plateau in Panlong District is about 1891m above sea level, and gradually decreases from north to south in a ladder shape. The altitude is between 1500m and 2800m, which is most suitable for planting diversified vegetables.
get two-factor authentication
Because the certification standards in China and Hong Kong are different and uneven. In view of this, hoping to gain the recognition and trust of consumers, organic vegetables in Kunming, Yunnan have obtained dual certification: domestic organic certification and Canadian organic certification.
In 2016, the Consumer Council conducted a random inspection of pesticide residues, all of which were zero; for many years, there were no pesticide residues after random inspections by our customers.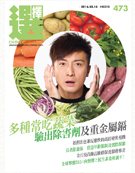 🌱 Supplier Products:
🛍 Product Information (Main) (English):
Binomial Name:Foeniculum vulgare
Chinese Name:茴香
Other Names:Fennel
Product Description:The fruit of the Fennel plant of the Umbelliferae family. The parts used are leaves, flowers, stems, roots, fruits and seeds. Aromatic, sweet, slightly pungent, warm in nature, it has the functions of regulating Qi and relieving pain, warming the middle and dispelling cold, warming the liver and strengthening the spleen. Kidney and other effects. Fennel leaves and seeds have the effect of promoting digestion, and can cure headache, toothache, indigestion, abdominal distension, vomiting, testicular tuberculosis, gastrointestinal cramps and other diseases.
Native to the Mediterranean region of Europe, it is also cultivated all over China, mainly in Shanxi, Inner Mongolia, Gansu, Liaoning and other places. Shanxi Province has the most output, and Inner Mongolia has the best quality.
Variety:There are several classifications of fennel: (1) Green fennel: It is a tall and imposing plant with tangled pinnately clumps of leaves. (2) Bronze fennel: Its vitality is not as strong as green fennel, and its fragrance and flavor are relatively weak. There are sweet fennel, bitter fennel, Florence fennel and so on. Three types1)
F. peperttum (carosella), wild subspecies of southern Italy and Sicily: for meat, fish. 2) Sweet Fennel
F.vulgare: 13 times sweeter than table sugar, with a sweet smell of anise. 3) A special variety of sweet fennel - bulb fennel F. azoricum: can be eaten as an aromatic vegetable.
Supply Season:Hong Kong is supplied throughout the year.
Storage Method:If wrapped in a plastic bag and stored in the refrigerator, it will keep for two to three days. The shelf life can be extended up to six months if stored in an airtight jar. The seeds can be removed for further processing, and the fennel can be dried and ground into powder.
#Should Be / Avoided:
Appropriate: Small intestinal hernia, cold abdominal pain, loss of appetite, unfavorable diet, cold stomach, nausea, vomiting, pregnant women with postpartum milk deficiency, and women with cold pain in the lower abdomen during menstruation can also eat; Avoid:
Children, pregnant women, and paralyzed people should avoid using it. People with yin deficiency and fire are not suitable for consumption, and should not be eaten in large quantities.
*Edible Compatibility:
Availability: Not reported in the literature. Phase grams: chicken.
Cooking Skills:Fennel goes well with oily fish and removes the fishy smell. Fennel can also remove the odor in meat. Fennel seeds can be used in breads, pickles and soups. Fennel works well with oily fish. Suitable food types include beans, fish and shellfish, pork, horse bells and tomatoes. Suitable herbs are cinnamon, Sichuan peppercorns, thyme, mint, etc. Fennel stalks can be picked with lettuce salad. Fennel seeds can be added to curries, sauces, and fish dishes. In addition to being used as a seasoning, fennel also has a preservative effect.
Notes:In China, fennel generally refers to fennel seeds, which are mostly used to prepare five-spice powder and Chinese medicinal materials. Fennel flowers, young leaves, stems, pollen and seeds can be used. Eating too much fennel seeds can cause poisoning. If the stems and leaves of fennel are used as fillings, they should be blanched in boiling water before use. Do not eat moldy fennel, it is prone to food poisoning.
Dish:BBQ salmon, fennel consommé, peppered fennel carp soup, and more.
Supply Period: Hong Kong Is Supplied Throughout The Year.
Suggested Eating Method:
Fish with rich oil content is very matched, which can remove the fishy smell of fish. Fennel can also remove the odor in the meat. Fennel seeds can be used for bread, pickles and soups. The fennel is very matched with fish with high oil content. Foods suitable for matching include beans, fish and shellfish seafood, pork, horse bells and tomatoes. The types of vanilla suitable for matching include cinnamon, Sichuan peppercorns, thyme, mint, etc. The tender stems that can be picked with lettuce salad. Fennel seeds can be added to curry, sauce, fish dishes. In addition to being used as seasoning, fennel also has anti -corrosion effects.
🥗 Recipe (English Version):
Google Recipe 🔍 :

English CookPad 🍳 :

BBC Good Food 🥙 :

🔅Precautions (English Version):
☘️ Preserve vegetables
1. Leafy vegetables and softer vegetables, if packaged, should be placed in the cold box in the original package;
2. Organic Vegetables are more prone to spoilage if they have water droplets. Put the vegetables in a ventilated place to dry or wipe off the water vapor, then wrap the vegetables in slightly damp newspaper and put them in a plastic bag before refrigerating. ;
3. Organic vegetables do not use preservatives or special treatments. Vegetables are generally stored for three to five days. Some vegetables will decompose enzymes, so they should be eaten as soon as possible.
☘️ How to wash vegetables
1. Wash vegetables before cooking to keep them fresh;
2. It is not advisable to soak the vegetables for too long, and they should be washed first and then cut to avoid the loss of vitamins;
3. Washing vegetables with dilute salt water or Dish Drop can easily remove vegetable insects;
4. Cut vegetables with a stainless steel knife to reduce vitamin loss;
5. Vegetable leaves contain a lot of nutrients, so you should avoid shredding, chopping or grinding the leaves;
6. Immediately after cutting, to avoid the loss of vitamins due to air oxidation.