Description
Farm Eco Island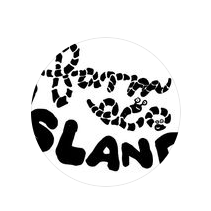 🚚 The Fastest Delivery Time : It takes 2-4 days.
🐝 Supplier / Place Of Origin:Farm Eco Island / Pat Heung
🔖 Certification: Certificated Ecological Farm, Society of Humanity And Natural Research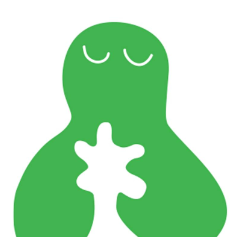 🌱 Producer Introduction:
Farm Eco Island is an Eco-Farming Certificated Farm of the Society of Humanity And Natural Research. As a conservation agricultural zone, there are plenty of International (IUCN Status) and Regional (China Red List) threatened species living in harmony with our farming habitats.
With our natural farming technic and respect for Mother Nature, crops and wildlife are building a balanced Eco-system. (Terroir) are remarkable inside Farm Eco Island. Biodiversity keeps improving, and soils are healthy and full of wildlife.
Compare with rich fertilizer and hardworking water management practices, Farm Eco Island is keen on raising Natural Crops. We hope you will enjoy the wild favors' which wild healthy vegetables are supposed to be or even their hidden favors.
We enjoy our wildlife environment with healthy wild vegetables. Cheers.
🌱 Supplier Products:
🛍 Product Information (Main) (English):
Binomial Name:Rosmarinus officinalis L.
Chinese Name:迷迭香
Other Names:Rosemary
Product Description:The used part is the branch and leaf part like pine needles. In addition to being widely used in cooking, rosemary is also a basic raw material for perfumes or cosmetics; rosemary helps to enhance memory and refresh the mind and treat dizziness and other head or brain diseases. Rosemary has several components that prevent the breakdown of acetylcholine. Human brain neuron conduction, memory and normal brain operations must be dependent on acetylcholine. Rosemary's acidic properties have anti-inflammatory properties that help reduce inflammation-induced asthma, liver disease, and heart disease. Rosemary is also an antioxidant that scavenges free radicals from the body.
Rosemary's acidic properties have anti-inflammatory properties that help reduce inflammation-induced asthma, liver.
Native to the coast of the Mediterranean Sea, wild rosemary can be found in most parts of Europe today. Currently, countries with more cultivation include France, Spain, Portugal, Italy, Tunisia, Morocco, Yugoslavia and other countries.
Variety:According to its growth habit, it is basically divided into erect and prostrate
Supply Season:Hong Kong is available all year round.
Storage Method:It is best to use fresh rosemary as soon as possible. If it is not used up, it must be refrigerated. It can be kept fresh for about two to three days in a general refrigerator. Dry leaves or powder, do not buy too much at one time, store in a sealed bottle and jar in a dark and ventilated place, it can be kept for one year,
Color and fragrance remain unchanged.
#Should Be / Avoided:
Appropriate: Suitable for ordinary people to eat. Avoid: Pregnant women should try to avoid eating; patients and children under six years old should not eat. Rosemary has a reputation for improving memory and has been used in Europe and Australia as a sign of remembrance at war memorials and funerals. Mourners throw it into the grave as a token of remembrance for the dead.
*Edible Compatibility:
Availability: Not reported in the literature. Xiang Ke: No literature report.
Cooking Skills:Rosemary can eliminate the smell of meat, roast rosemary sprigs whole on meat, or cook with lamb chops, beef chops and other dishes. Rosemary goes well with potatoes, too, and a few drops of rosemary cream spread over boiled or sautéed potatoes. This unique flavor can also be added when grilling fish, stewing meat, or cooking rice; when preparing salads and lettuce for garnish, you can add rosemary leaves when simmering for a refreshing aroma. In addition, it can also be dipped in white wine, which is a unique rosemary wine, which is widely used.
Notes:The English name of rosemary is "rosemary", but this name has nothing to do with the English Rose (rose) and Mary (Mary), but is transformed from the Latin name "rosmarinus" of rosemary, which means from dew(ros) and sea(marinus), or dew of the sea. Because rosemary in many places only needs moisture from the sea to survive, it is particularly drought-tolerant. The aroma of rosemary has the effect of calming nerves and strengthening brain activity, and it is also an ingredient of headache medicine. If you add it to the bathtub to soak in the bath, or make it into herbal tea, these are the secret recipes for relaxing the body and mind and eliminating fatigue. The essential oil extracted from rosemary can be used as a raw material for perfume and aromatic essential oil; it is also often used as a hair booster to prevent aging; its dried branches and leaves are often used as a material for aromatics and insecticides. However, rosemary oil is poisonous and can be fatal if used in excess. According to the US Pharmacopoeia, only 0.2-0.4 ml can be used each time.
Rosemary extract has been shown to improve the shelf life and heat stability of omega 3-rich oils which are prone to rancidity. Rosemary is also an effective antimicrobial herb.
Dish:Baked ribs, potato balls, Baked Vita cakes.
🥗 Recipe (English Version):
Google Recipe 🔍 :

English CookPad 🍳 :

BBC Good Food 🥙 :

🔅Precautions (English Version):
⚜How to preserve edible flowers:
✳Ice packs for delivery
✳Please put it in the refrigerator as soon as possible after delivery. Generally, it can be stored for 3~5 days, depending on the type of flower
✳Avoid placing it in the air outlet of the refrigerator, as the temperature is too freezing and the flowers will die due to snow, and the flowers will freeze
✳Put clean wet kitchen paper towels inside the box
✳Wrap the whole box of edible flowers in a plastic bag to reduce the temperature difference caused by the refrigerator switch.
✳If the edible flower shrinks, please soak it in drinking water for 15-30 minutes, and the petals will stand up again after absorbing water
✳Vanilla leaves should be eaten as soon as possible. After leaving the plant, the vanilla tends to turn dark and unsightly in appearance, but it is still edible
✳Please clean the flower surface slightly with drinking water before eating
✳Do not touch the flowers with your hands to arrange the flowers, use pliers or chopsticks to place the flowers
✳If you will order edible flowers next time, please keep the plastic box and return it when you meet next time, support environmental protection🙏
✳Ants and insects in the flowers are normal, all flowers do not contain pesticides
✳Most flowers are cool in nature, so menstruation and pregnant people should not eat a lot
✳Edible flowers contain natural pollen, people with pollen allergies and asthma allergies should not eat