Description
Farm Eco Island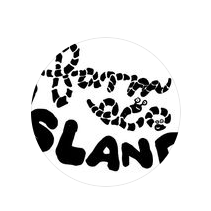 🚚 The Fastest Delivery Time : It takes 2-4 days.
🐝 Supplier / Place Of Origin:Farm Eco Island / Pat Heung
🔖 Certification: Certificated Ecological Farm, Society of Humanity And Natural Research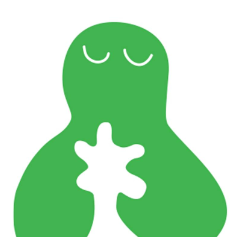 🌱 Producer Introduction:
Farm Eco Island is an Eco-Farming Certificated Farm of the Society of Humanity And Natural Research. As a conservation agricultural zone, there are plenty of International (IUCN Status) and Regional (China Red List) threatened species living in harmony with our farming habitats.
With our natural farming technic and respect for Mother Nature, crops and wildlife are building a balanced Eco-system. (Terroir) are remarkable inside Farm Eco Island. Biodiversity keeps improving, and soils are healthy and full of wildlife.
Compare with rich fertilizer and hardworking water management practices, Farm Eco Island is keen on raising Natural Crops. We hope you will enjoy the wild favors' which wild healthy vegetables are supposed to be or even their hidden favors.
We enjoy our wildlife environment with healthy wild vegetables. Cheers.
🌱 Supplier Products:
🛍 Product Information (Main) (English):
Binomial Name:Coriandrum sativum
Chinese Name:單品食用花 - 芫茜花
Other Names:Single Edible Flowers -Chinese Parsley
Product Description:The flowers are borne in small umbels, white or very pale pink, asymmetrical, with the petals pointing away from the centre of the umbel.
There are very few places and wholesale suppliers to buy edible flowers in Hong Kong. Because Homegrown Foods is a long-term cooperative partner with organic farms, it can supply a series of flowers at the most favorable price. Edible flowers are wholesaled to customers; and in response to different seasons and months, we will provide suitable types of edible flowers for customers to choose from. Even for urgent customers, we have the opportunity to place an order today and deliver the edible flowers directly to the customer's address for delivery tomorrow.
Edible flowers are flowers that can be consumed safely. Flowers may be eaten as vegetables as a main part of a meal, or may be used as herbs. Flowers are part of many regional cuisines, including Asian, European, and Middle Eastern cuisines.
Variety:
Supply Season:Hong Kong is available all year round.
Storage Method:Put it in the refrigerator and put it in a plastic bag or box. It can be stored for about three days. The temperature is 4 degrees and the humidity is 60 to 80 degrees.
#Should Be / Avoided:
Risks
Some flowers are safe to eat only in small amounts. Apple flowers (Malus spp.) contain cyanide precursors, and Johnny jump-ups (Viola tricolor) contain saponins. Borage (Borago officinalis) and daylily (Hemerocallis spp.) flowers are diuretics, and sweet woodruff (Galium odoratum) can have blood-thinning effects. The flowers of linden trees (Tilia spp.) are reportedly "safe in small amounts", but heavy consumption can cause heart damage. Marigolds (Tagetes spp.) can be harmful in large amounts, and only certain species have an appealing flavor.
Toxic flowers are easily mistaken for edible varieties, and unrelated safe and unsafe species may share a common name. Various non-toxic plants can cause severe allergies in some people. Flowers cultivated as ornamental plants for garden use are not intended for use as food.
*Edible Compatibility:
Cooking Skills:
Notes:Regardless of the type of edible flower, the source of the flower must first be known to ensure that it is not contaminated by pesticides. Secondly, after receiving edible flowers, the flowers must first be rinsed. If you buy edible flowers from us, you can eat them with peace of mind, because they are all organic. In addition, the shelf life of edible flowers is generally only 3-5 days, and it is recommended to use them as soon as possible after receiving them.
Dish:Pansy Topped Shortbread Cookies
spring Salad With Edible Flowers
honeysuckle Vodka Lemonade
vanilla Bean Chamomile Cake
DIY Floral Tea
edible Flower Ice Cubes
blueberry Lemon Curd Pop Tarts With Edible Flowers
strawberry Grapefruit Bourbon and Chamomile Punch
purple Kale and Pansy Salad
layer Cakes With Edible Flowers
lilac Sugar Shortbread
wild Violet Lemonade
pansy Salad
🥗 Recipe (English Version):
Google Recipe 🔍 :

English CookPad 🍳 :

BBC Good Food 🥙 :

🔅Precautions (English Version):
⚜How to preserve edible flowers:
✳Ice packs for delivery
✳Please put it in the refrigerator as soon as possible after delivery. Generally, it can be stored for 3~5 days, depending on the type of flower
✳Avoid placing it in the air outlet of the refrigerator, as the temperature is too freezing and the flowers will die due to snow, and the flowers will freeze
✳Put clean wet kitchen paper towels inside the box
✳Wrap the whole box of edible flowers in a plastic bag to reduce the temperature difference caused by the refrigerator switch.
✳If the edible flower shrinks, please soak it in drinking water for 15-30 minutes, and the petals will stand up again after absorbing water
✳Vanilla leaves should be eaten as soon as possible. After leaving the plant, the vanilla tends to turn dark and unsightly in appearance, but it is still edible
✳Please clean the flower surface slightly with drinking water before eating
✳Do not touch the flowers with your hands to arrange the flowers, use pliers or chopsticks to place the flowers
✳If you will order edible flowers next time, please keep the plastic box and return it when you meet next time, support environmental protection🙏
✳Ants and insects in the flowers are normal, all flowers do not contain pesticides
✳Most flowers are cool in nature, so menstruation and pregnant people should not eat a lot
✳Edible flowers contain natural pollen, people with pollen allergies and asthma allergies should not eat