Description
Jacquin & Fils
🚚 The Fastest Delivery Time : It takes 2-3 days.
🐝 Supplier / Place Of Origin:Jacquin & Fils / Loire-et-Cher, France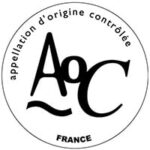 Appellation d'Origine Contrôlée (AOC)
🌱 About the Producer:
For more than 70 years, the family's FROMAGERIE P.Jacquin & FILS has maintained a tradition of pursuing quality, while respecting traditional production and maturity methods.
P. Jacquin & Fils is headquartered in La Vernelle, La Valt Valley, France. The family company produces high -quality PDO cheese and promotes traditional technologies passed down from generation to generation. With the help of about 60 employees of the Jacquin family, the Jacquin family has gone through 4 generations to produce goat cheese, which is one of the traditional specialty products in the region.
🌱 Supplier Products:
🛍 Product Information:
Although it was initially a farmer's cheese made for family consumption, in the 19th century, collectors would collect these goat cheeses and resell them in the village of Selles-sur-Cher, thus its name. Selles-sur-Cher AOC cheese has a soft white paste while its rind is covered with a fine wood charcoal powder. It has a mild and nutty taste with grassy and mushroomy aroma.
🔸 Supplementary Information:
Pre -order once a week. The supply depends on the delivery situation, or it will be shipped separately.
👩🏻‍🍳 Suggested Serving:
🍷 Wine Pairing:
White Wines (Sauvignon Blanc)
Roses (Rose D 'Anjou, Rose de PROVENCE)
🥗 Product Line:
Soft Cheese
🔅 Remark:



🚚 Supply Period:
Annual supply
Cheese Pairing Chart cheese matching table