🚚 The Fastest Delivery Time : 2-day delivery.
🐝 Supplier / Place Of Origin:Japanese Organic Food Series / Japan
🔖 Certification: Japan Organic JAS Certified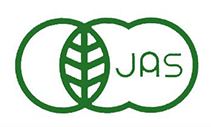 🌱 Producer Introduction:
We will deliver safe and secure foods that are attracting attention in the modern society where health consciousness is increasing,such as organic and food additive-free, as much as possible to the dining table not only in Japan but also around the world.
✈️ We deliver carefully selected Japanese ingredients to local health-conscious people through local supermarkets and shops as well as overseas Japanese food specialty stores and Japanese restaurants. In addition to processed foods, we will guide you to fresh fruits and vegetables, meat and seafood in a form that meets local needs.
🌱 Supplier Products:
🛍 Product Information (Main) (English):
Binomial Name:Raphanus sativus L.
Chinese Name:白蘿蔔
Other Names:Radish | White Radish | Chinese Radish
Product Description:The stem of white radish is shortened, and its edible part is the storage root buried in the ground. White radish is native to China, and it has a long history as an ingredient, which has been recorded as early as the "Book of Songs". Commonly used cooking methods include stir-frying, boiling, and salad. It can also be eaten raw as fruit, or pickled into kimchi. White radish is rich in nutrients, rich in saccharification enzymes, lignin, amylase, dietary fiber, vitamin C, etc., and has good edible and medical value. Eating radish often can reduce blood lipids, stabilize blood pressure, prevent coronary heart disease, arteriosclerosis, and have anti-cancer effects.
White radish is native to Europe, East Asia and mainland China. It has been cultivated as early as in ancient Egypt, ancient Greece and ancient Rome. It is now cultivated all over China.
Variety:White radishes come in a variety of flesh textures, shapes, and sizes. If it is distinguished by color, it can be divided into white, upper blue and lower white, outer green and inner red, outer red and inner white, skin blue and flesh purple, etc. If you distinguish by quality, you can use the following as a reference:
Grade 1: The epidermis is tender and smooth, without cracks, no serious pests and other injuries. The shape is normal, the color is good, and the roots and shoulders are slightly turquoise. Premium: The epidermis is delicate and smooth, without cracks,
No pests and other damage. After washing, there are no mud spots and no roots. The color is white and has a sense of weight. A single tree is more than 1 kg. It has a light and crisp sound when played by hand. Level 2: the same variety, next to level 1,
But still maintain the basic characteristics, there are still commodity value.
Supply Season:There are supply throughout the year, and the prosperity period is from September to December.
Storage Method:Radishes can be stored for a long time and do not need to be cleaned. They are packed in fresh-keeping bags and placed in the refrigerator for about a week.
#Should Be / Avoided:
Appropriate: General people can eat. It is suitable for those with poor stools, bloating and heartburn, patients with bronchitis, and those with cough and phlegm and asthma.
Taboo: gastric and duodenal ulcer, chronic gastritis, simple goiter, threatened abortion, uterine prolapse should not eat more. In addition, white radish is a cold vegetable, and those with yin and cold constitution, those with spleen and stomach deficiency should not eat more.
*Edible Compatibility:
Affordable: White radish should be eaten with tofu, because white radish can enhance the digestive function of the human body and can help the human body absorb the nutrients of tofu. Pork and white radish are eaten together, which can strengthen the spleen, soothe the skin, benefit the stomach, digest food, resolve phlegm, diuresis, and hangover. Compensation: When taking ginseng and American ginseng, it should not be eaten with white radish, so as not to reduce the tonic effect. It is also not advisable to eat both white radish and carrots at the same time, because the enzymes in carrots will destroy the vitamin C in white radishes and reduce their nutritional value. White radish should not be eaten with grapes, pineapples or persimmons, because it will easily induce thyroid swelling. White radish and fungus should not be eaten together, because eating both together may cause skin sensitivity.
Cooking Skills:The top 3-5 cm of radish contains the most vitamins, is sweet, and has a hard texture. It should be shredded or cut into strips for quick cooking. The middle section contains more sugar and the texture is crisper and tender, which can be used for cold dishes. The middle to the end is a bit spicy and suitable for peeling and eating raw or processed into dried radish.
Notes:Radish is a traditional Chinese medicine. Chinese medicine believes that its nature is cool and pungent and sweet. It can eliminate stagnation, help digestion, promote gastrointestinal motility, and increase appetite. In addition, the juice of white radish also helps prevent the formation of gallstones.
Radish contains less calories and more fiber, and it is easy to feel full after eating. It is an ideal food for people who lose weight and helps to lose weight.
The skin of white radish contains more vitamin C than the flesh of radish, so radish should be eaten with the skin and should not be wasted. The radish leaves also contain a lot of carotene, should not be discarded.
Dish:Radish cake, radish brisket, green and red radish soup, braised pork skin with radish, pickled sour radish.
Supply Period: There Are Supply Throughout The Year, And The Prosperity Period Is From September To December.
Suggested Eating Method:
The vitamin contains the most vitamin at the top of the radish at the top of 3-5 cm. It tastes sweet and has a hard texture. It should be used to cook as quickly as possible. The sugar content in the middle section is more crispy and tender, which can be used for cold dishes. The middle to the end is a bit spicy, and it is suitable for peeling raw or processing to make dried radish.
🥗 Recipe (English Version):
Google Recipe 🔍 :

English CookPad 🍳 :

BBC Good Food 🥙 :

🔅Precautions (English Version):
🍎 Preserve fruits
1. Fruits especially with softer skin, if packaged, should be placed in the cold box in the original package;
2. Organic fruits are more prone to spoilage if they have water droplets. Put the fruits in a ventilated place to dry or wipe off the water vapor, then wrap the fruits in slightly damp newspaper and put them in a plastic bag before refrigerating. ;
3. Organic fruits do not use preservatives or special treatments. fruits are generally stored for three to five days in room temperature only, should be kept in fridge. Some fruits e.g. papaya will decompose enzymes, so they should be eaten as soon as possible.
🍏 How to wash fruits
Special attention: The dishes, especially small flowers and broccoli, are best soaked in the water to remove residual pesticides (I will have organic farms). It is recommended to use our vegetables and vegetables environmentally friendly cleaner
Dish Drops
for 3 to 5 minutes to eliminate residuals Sand and pesticide.
1. Wash fruits before eating to keep them fresh;
2. It is not advisable to soak the fruits for too long, and they should be washed first and then cut to avoid the loss of vitamins;
3. Washing fruits with dilute salt water or Dish Drop can easily remove vegetable insects;
4. Cut fruits with a stainless steel knife to reduce vitamin loss;
5. Vegetable leaves contain a lot of nutrients, so you should avoid shredding, chopping or grinding the leaves;
6. Immediately eat after cutting, to avoid the loss of vitamins due to air oxidation.