Description
Hung Tai Fresh Fruit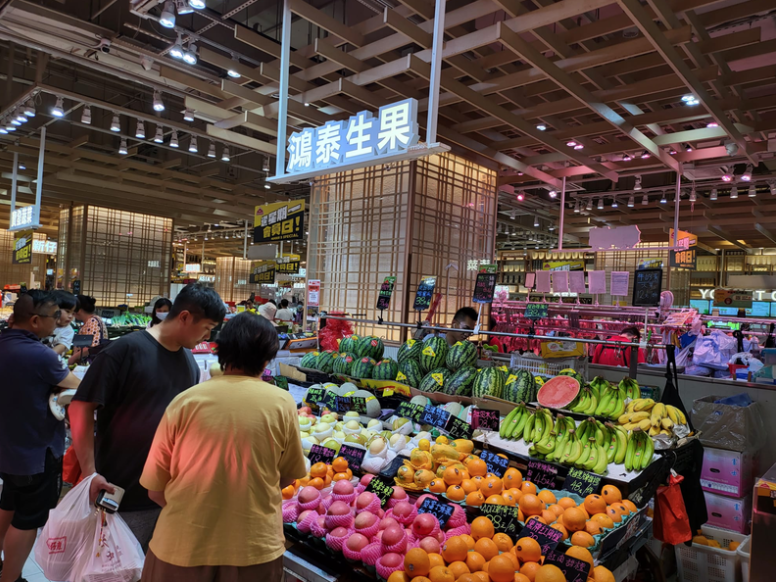 🚚 The Fastest Delivery Time : 2-3 day delivery.
🐝 Supplier / Place Of Origin:Hung Tai Fresh Fruit / Australia

🌱 About the Supplier:
Cheung Gor have worked as a chef in a hotel for many years, and I definitely have requirements for ingredients. In another runway, He engaged in fruit wholesale. In 2013, Cheung Gor just rented my own durian factory in Thailand. Winning the love of customers and scientists, there is a T Market in Tin Shui Wai that sells fruit directly and operates a neighborhood business.
🌱 Supplier Products:
🛍 Product Information:
Binomial Name:Mangifera indica L.
Chinese Name:R2E2 | 蘋果杧果
Other Names:Apple Mango | R2E2
Product Description:It is the fruit of the mango plant of the Anacardiaceae family. Sweet and sour, cool in nature. Mango has the functions of benefiting the stomach and relieving vomiting, quenching thirst, diuresis, and relieving dizziness. It can treat stomach heat, polydipsia, nausea, vomiting, pain in urination, dysuria and other symptoms. Unripe mangoes are used as medicine and have a relaxing and diuretic effect. It is rich in carotenoids, selenium and vitamin C that promote antioxidant function, help prevent disease, and protect eye health.
Native to tropical and subtropical regions of India and Malaysia. Now, Guangxi, Guangdong, Hainan, Fujian, Yunnan, Taiwan and other places are planted. India has a long history of planting for more than 4,000 years. According to legend, it was introduced to China during the Tang Dynasty. It spread to Latin America and Africa in the sixteenth century. The Dutch introduced mangoes to Taiwan in the 16th century.
Variety:Types of Australian mangoes
Kensington Pride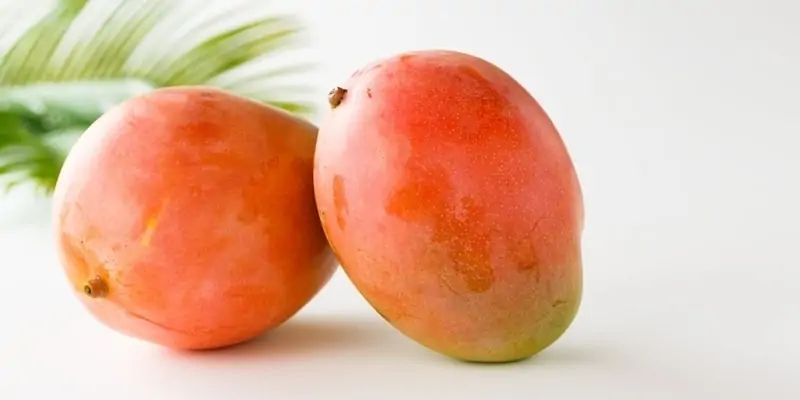 R2E2
Calypso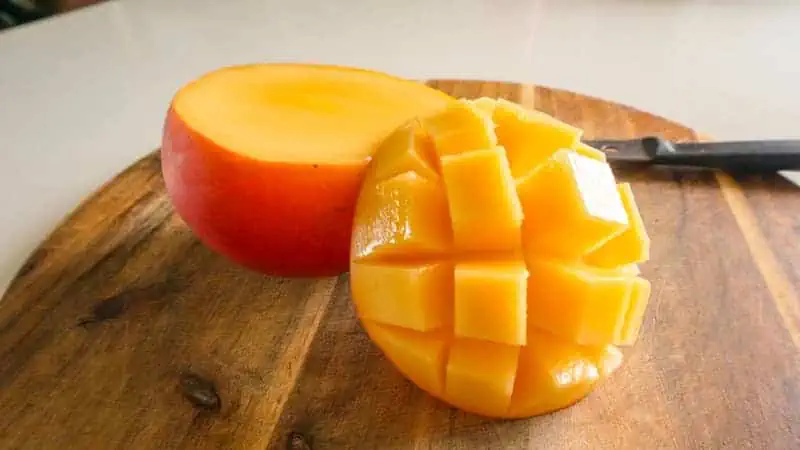 Honey Gold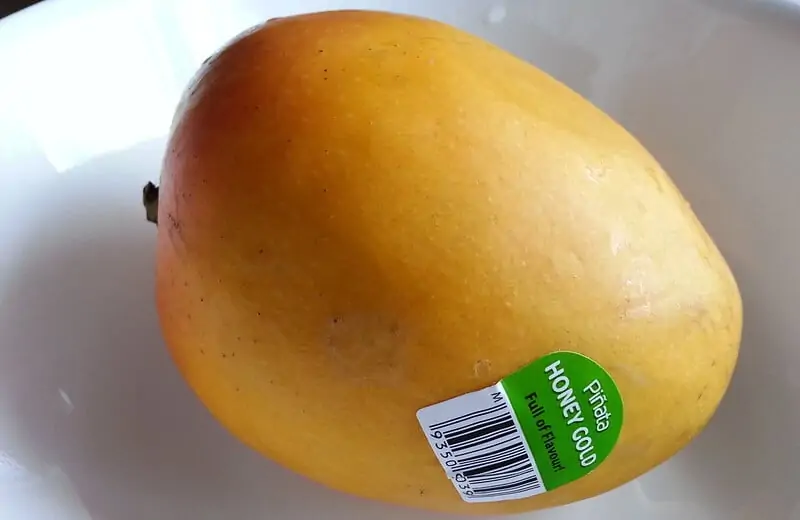 Brook
Keitt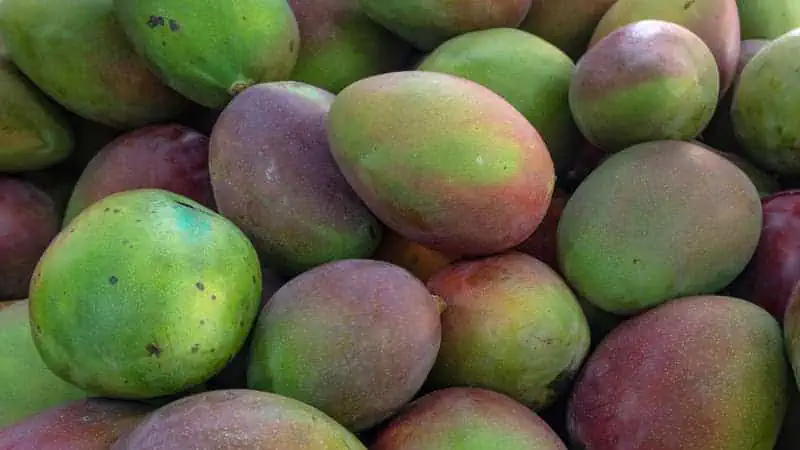 Kent
Palmer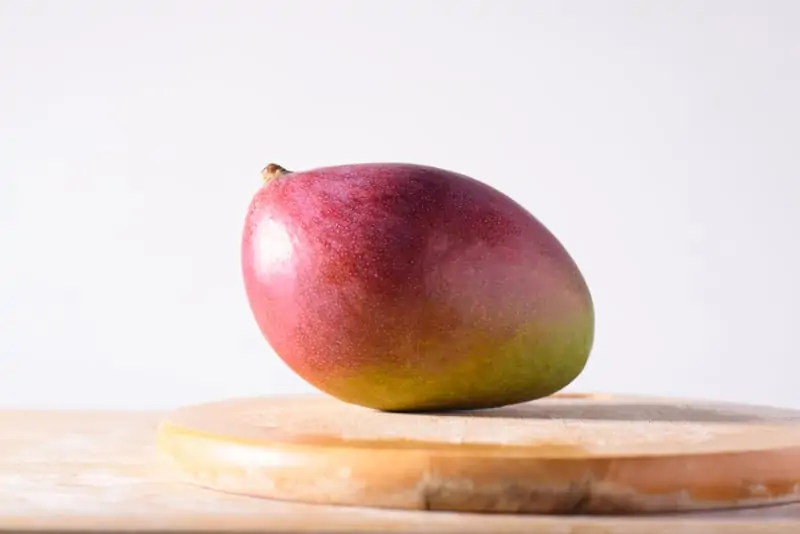 Pearl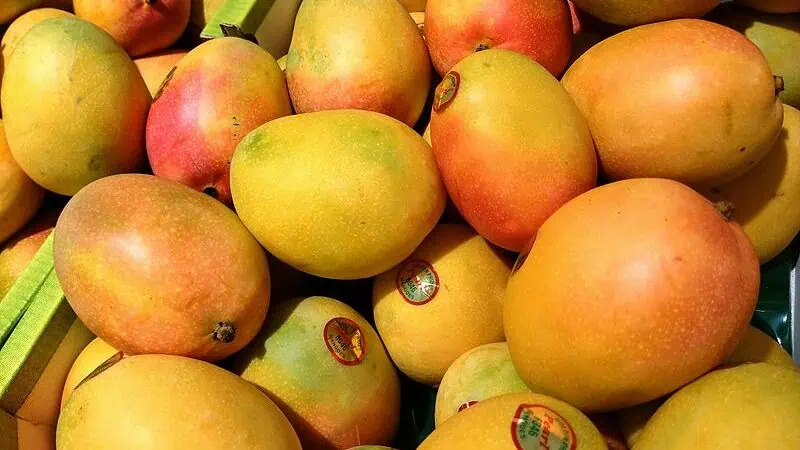 Supply Season:Harvest period: November to December.
Storage Method:It can be stored for about 10 days in a cool and ventilated place, but it should not be placed upside down, otherwise it will easily cause the fruit to rot.
The storage period of mangoes will vary depending on factors such as the method of delivery (air or sea), ripening time, etc., and cannot be generalized. It is advisable to check the storage period of mangoes directly with the shopkeeper when purchasing.
#Should Be / Avoided:
Appropriate: Suitable for people suffering from vertigo, high blood pressure, nausea, oliguria and astringent urination, as well as those with oligomenorrhea, amenorrhea, bleeding gums, and cough.
Bogey: Deficiency, cold, cough, sensitive constitution, people with skin diseases, tumor diseases, and asthma are forbidden to eat. Use with caution in patients with nephritis. Diabetics should not eat. People with rheumatism, visceral ulcers and inflammation should eat less.
Some people are allergic to mango, especially the pulp at 0.5cm near the peel. Most of the time when the skin comes into contact with mango juice when using mango, it causes red, swollen and chapped lips, and redness, swelling and pain in the ears and neck. To avoid or reduce allergic symptoms, you can cut the mango into small pieces and put it in your mouth with a toothpick to avoid the mango juice from contacting the skin.
Pregnant women should avoid eating mango

Properties (TCM): warm
Five Flavors in TCM: Sweet, Sour
Efficacy Tonify the stomach, stop vomiting, quench thirst, diuretic, stop dizziness
Mango is also rich in dietary fiber, which can promote gastrointestinal motility, help defecation, and relieve pregnancy constipation. Pregnant women may experience pregnancy reactions such as dizziness, fatigue, loss of appetite, acid-loving food or aversion to greasy nausea, and morning vomiting in the first trimester of pregnancy. Therefore, you can eat some mangoes to reduce vomiting and loss of appetite.
However, mango contains some ingredients that can easily cause human allergies. People with allergies will get "mango dermatitis" after contacting mangoes, with itchy skin and rashes. Therefore, pregnant mothers with allergies should not eat mangoes. If pregnant women suffer from eczema, sores and pus, gynecological diseases, edema, Hong Kong feet and other skin diseases or tumor diseases, it is not suitable to eat mangoes.
Pay attention when eating:
The time for pregnant women to eat mango is better 1-2 hours after a meal.
*Edible Compatibility:
Suitable for: 1. Mango, corn, and shrimp: The selenium in corn can help convert iodine in shrimp into thyroid hormones; while mango carotenoids can be converted into vitamin A in the body, helping to maintain normal thyroid function. The three together can prevent goiter. 2. Mango and cheese: Both mango and cheese contain calcium, and cheese contains vitamin D, which helps the absorption of calcium, so it can strengthen teeth and bones, prevent osteoporosis, and have anti-stress effects. Compatibility: 1. Mango and beef liver: The trace elements in beef liver can easily oxidize vitamin C in mango and lose its nutritional value. 2. Mangoes and carrots: The vitamin C decomposing enzymes in carrots will destroy the vitamin C in mangoes. 3. Spicy food such as mango and garlic: Because mango contains fructin, eating too much will make people sweat yellow. Eating it with garlic and other spicy food will make the skin yellow and easily lead to jaundice. 4. Mango and tofu: Mango contains protein that is rare in other fruits, but tofu has a trypsin inhibitor, which will destroy the protein in mango. 5. Mangoes and dried radishes: The phytochromes contained in mangoes and the sulfur compounds of radishes can easily produce substances that inhibit thyroid function after being digested and decomposed by the human body, and may even induce thyroid swelling. 6. Mango and honey juice: Mango contains dietary fiber that stimulates gastrointestinal motility. When drinking with honey, which has a laxative effect, it will cause diarrhea.
Cooking Skills:The fruit is large and obliquely ovate and slightly compressed in shape. The ripe fruit is yellow in color, with tender and sweet flesh, and the fruit length can reach 20 cm. The fruit is mainly eaten raw or squeezed into juice; or processed into dried mango, jam, candied fruit, etc.
To cut mangoes, you need to use a special fruit knife to avoid unhygienic cutting of mangoes, which may cause symptoms such as diarrhea and vomiting in the family. In addition, it is best to wear disposable gloves when cutting mangoes.
Notes:It is not advisable to eat too much at one time. It is not advisable to eat after a full stomach. Avoid raw mango pits and leaves.
Mango contains some ingredients that can easily cause human allergies. People with allergies will get "mango dermatitis" after contacting mango, with symptoms such as itchy skin and rashes.
Dish:
Mango beef tenderloin and mango pudding.
glass of mango juice
"Hedgehog" preparation of Carabao mangoes
Mango Chutney
In the Philippines, sour unripe mangoes are eaten with shrimp paste, salt, chili, vinegar or soy sauce
Mango Pickle – Mangai-oorkai (manga-achar), South Indian Hot Mango Pickle
South Asian kimchi is a pickled food made from a variety of vegetables and fruits, pickled with salt water, vinegar, cooking oil and various South Asian spices. This type of pickle is popular in South Asia and has many regional varieties with local names such as Lonache, Avalehikā, Uppinakaayi, Pacadi or Noncha, Achaar
Pre-order for 2-4 days. The supply depends on the delivery situation, or it will be shipped separately.
🥗 Product Category (English): Apple Mango
Google Recipe 🔍 :

English CookPad 🍳 :

BBC Good Food 🥙 :

🔅 Remark:
🍎 Preserve fruits
1. Fruits especially with softer skin, if packaged, should be placed in the cold box in the original package;
2. Organic fruits are more prone to spoilage if they have water droplets. Put the fruits in a ventilated place to dry or wipe off the water vapor, then wrap the fruits in slightly damp newspaper and put them in a plastic bag before refrigerating. ;
3. Organic fruits do not use preservatives or special treatments. fruits are generally stored for three to five days in room temperature only, should be kept in fridge. Some fruits e.g. papaya will decompose enzymes, so they should be eaten as soon as possible.
🍏 How to wash fruits
Special attention: The dishes, especially small flowers and broccoli, are best soaked in the water to remove residual pesticides (this is organic farm, but will have, but not chemical, except to Re-generative Farm). It is recommended to use our vegetables and vegetables environmentally friendly cleaner
Dish Drops
for 3 to 5 minutes to eliminate residuals Sand and organic pesticide.
1. Wash fruits before eating to keep them fresh;
2. It is not advisable to soak the fruits for too long, and they should be washed first and then cut to avoid the loss of vitamins;
3. Washing fruits with dilute salt water or Dish Drop can easily remove vegetable insects;
4. Cut fruits with a stainless steel knife to reduce vitamin loss;
5. Vegetable leaves contain a lot of nutrients, so you should avoid shredding, chopping or grinding the leaves;
6. Immediately eat after cutting, to avoid the loss of vitamins due to air oxidation.