Description
Hung Tai Fresh Fruit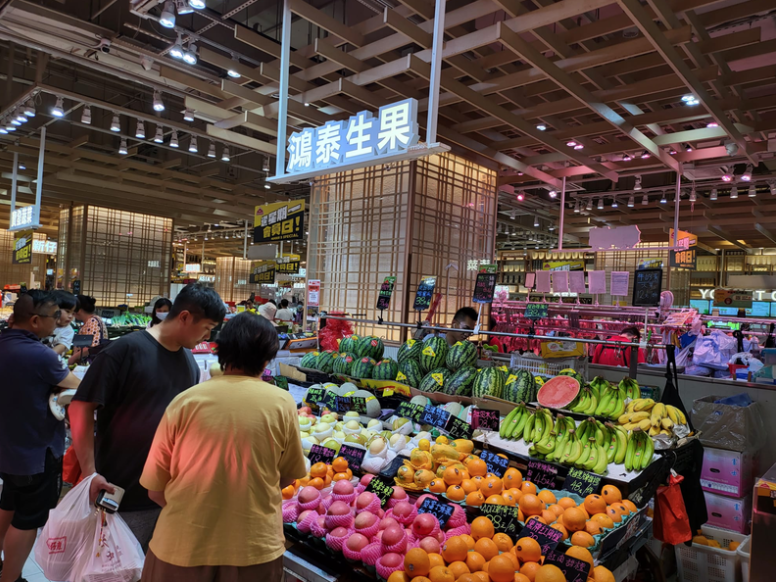 🚚 The Fastest Delivery Time : 2-3 day delivery.
🐝 Supplier / Place Of Origin:Hung Tai Fresh Fruit / Australia

🌱 About the Supplier:
Cheung Gor have worked as a chef in a hotel for many years, and I definitely have requirements for ingredients. In another runway, He engaged in fruit wholesale. In 2013, Cheung Gor just rented my own durian factory in Thailand. Winning the love of customers and scientists, there is a T Market in Tin Shui Wai that sells fruit directly and operates a neighborhood business.
🌱 Supplier Products:
🛍 Product Information:
Binomial Name:Persea americana Mill.
Chinese Name:牛油果
Other Names:Avocado
Product Description:The nutrient density and extremely high fat content of avocado flesh are useful to a variety of cuisines and are often eaten to enrich vegetarian diets.
It is the fruit of the Lauraceae plant avocado. Sweet and flat. Avocado is a high-fat, high-calorie fruit, rich in a variety of unsaturated fatty acids, and has the effect of lowering cholesterol. In addition, it contains vitamins B, E, folic acid, etc., which are also very effective for beauty care, anti-aging, etc.
Native to southern Mexico and Central America. Introduced to Asia in the early twentieth century. It is cultivated in Guangdong, Fujian, Taiwan, Sichuan, Yunnan and other regions of China.
Variety:The main varieties can be divided into three groups: Mexican, Guatemalan and West Indian. Well-known varieties are:
A group:"Hass"、"Gwen"、"Lamb Hass"、"Pinkerton"、"Reed"
B group:'Fuerte'、'Sharwil'、'Zutano'、'Bacon'、'Ettinger'、'Sir Priest'、'Walter Hole'
Supply Season:Available in Hong Kong all year round, the most suitable period is from June to January of the following year.
Storage Method:Store at room temperature, preferably refrigerated. Avocados should not be kept in the refrigerator for a long time, as they will not be fully ripe. The easiest way is to put them at room temperature for two to three days, and then use the simplest method to press the avocado around the pedicle to see if it is soft and ripe.
When an avocado is held in the palm of the hand and squeezed, it creates a slight pressure. The pulp is prone to enzymatic browning, which turns brown quickly when exposed to air. To prevent this, lime or lemon juice can be added to avocados after peeling them.
#Should Be / Avoided:
Appropriate: Suitable for general consumption.
Bogey: There is no problem with ordinary consumption, and it should not be overdose.
Pregnant women can eat a small amount of avocado

Properties (TCM): cool
Five Flavors in TCM: Sweet, Sour
Efficacy Harmonize the liver and moisten the lungs, beautify the skin and satiate the stomach, relieve cough and reduce phlegm
Avocado is a fruit with very high nutritional value. It is rich in vitamin E, magnesium, linoleic acid and essential fatty acids, which help strengthen cell membranes and delay the aging of epidermal cells. The unsaturated fatty acids in avocado can also lower cholesterol in pregnant women. Unsaturated fats play a vital role in the baby's brain, eyes, nervous system and adipose tissue.
Avocado is also rich in natural folic acid, which can prevent babies from congenital neural tube defects, and can also reduce the risk of cancer and heart disease in adults. Glyceric acid, protein and vitamins in avocado are all natural anti-aging agents. It can not only soften and moisturize the skin, but also shrink pores. The surface of the skin can form a milky isolation layer, which can effectively resist sunlight and prevent tanning For sunburn, eating avocado for Pregnant women can play a certain role in beauty and skin care.
Pregnant women's hormone secretion will slow down gastrointestinal motility, which will affect blood circulation in the middle and late stages, which can easily cause constipation. Coupled with the lack of activity during pregnancy, it can be said that constipation is difficult to avoid. Avocado is high in cellulose, which can help lower cholesterol, prevent and relieve constipation during pregnancy.
But avocado is a high-energy fruit after all. Pregnant women should not eat too much avocado. Half a day is enough. It is best not to eat it at night to avoid gaining weight during pregnancy. Avocado is rich in protein and unsaturated fatty acids. Most of the protein is plant protein. This kind of protein is not easy to digest. Therefore, people with poor digestive function should not eat more to avoid diarrhea and bloating.
*Edible Compatibility:
Appropriate: No literature report.
Compatibility: Avocado and watermelon are compatible, eating together can cause gastrointestinal discomfort and diarrhea. Do not drink cold drinks while eating avocado, as this will affect the intestinal absorption of the oil in the avocado, causing indigestion, and severe abdominal pain and diarrhea. Avocados cannot be eaten with oily food, as eating together will reduce the nutritional value.
Cooking Skills:It can be eaten fresh, but it is mostly used to make salads, ice cream, pie fillings, etc.
Be sure to wash the avocado before eating to reduce the risk of contaminated pesticides or bacteria on the fruit skin. Avocado must be fresh and ready to eat, otherwise it will oxidize and turn yellow quickly. The cut avocado is very easy to turn black. You can apply a little lemon juice and wrap it in plastic wrap to prevent it from oxidizing.
Some foods made from avocado can be harmful to pregnant women. For example, cottage cheese and cottage cheese made from avocado may contain a bacterium that causes Listeria, which can have adverse effects on fetuses.
Notes:People who are trying to lose weight should not eat too much, so as not to absorb too much calories.
Avocado is the fruit with the highest oil content, and there are even edible oil companies abroad that produce avocado edible oil.
Dish:
Who wants guacamole? Smashed avocado? Pesto Pasta (a great idea from one of our customers? Salad…)
Chinese recipe: Stir-fried chicken tenders with avocado.
Avocados have low sweetness and will produce a bitter taste when heated. They are usually eaten raw with other ingredients or seasonings:
As a salad topping
Peel and cut into pieces, dip in soy sauce and serve
Add milk to make avocado milk
Guacamole
California roll
Avocado seaweed
Some are good as spreads, but most are better eaten on their own. This one is dipped in honey and tastes like cheesecake, very sweet.
Avocado Omelet with Chili and Tomato Sauce
Avocado waffle
Vegan Avocado, Lime and Coconut Celebration Cake
Avocado dish "High Fiber Three Color Smoothie"
Delicious, high in fiber and low in sugar
We recommend a "high-fiber three-color smoothie" made from avocado, banana, and papaya. Ingredients: 100g avocado (about 1/4), half a medium banana (about 60g), 50g papaya, 200ml sugar-free soy milk, no Add 2 tablespoons of sugar cheese and 2 teaspoons of honey.
Pour 70ml of avocado, honey, and soy milk into the juicer and mix well, then pour it into a cup; then pour 130ml of banana, cheese, and soy milk into the juicer and mix well, then pour it into the cup; finally, add papaya and ice water 50ml, pour into the top of the cup and it's done. Lin added that honey is used to add flavor and does not need to be added. The high-fiber three-color fruit smoothie is delicious and rich in taste. It is satiating yet high in fiber and low in sugar. It is suitable for those who eat out for a long time and are obese with constipation.
🔸 Supplementary Information:
Purpleskin avocado is planted on the farm of Queensland.
They are all Has. However, when they are mature, their colors will be different ... so always use mature buttons ® to determine when they can eat.
Pre-order for 2-4 days. The supply depends on the delivery situation, or it will be shipped separately.
🥗 Product Category (English): Avocado
Google Recipe 🔍 :

English CookPad 🍳 :

BBC Good Food 🥙 :

🔅 Remark:
🍎 Preserve fruits
1. Fruits especially with softer skin, if packaged, should be placed in the cold box in the original package;
2. Organic fruits are more prone to spoilage if they have water droplets. Put the fruits in a ventilated place to dry or wipe off the water vapor, then wrap the fruits in slightly damp newspaper and put them in a plastic bag before refrigerating. ;
3. Organic fruits do not use preservatives or special treatments. fruits are generally stored for three to five days in room temperature only, should be kept in fridge. Some fruits e.g. papaya will decompose enzymes, so they should be eaten as soon as possible.
🍏 How to wash fruits
Special attention: The dishes, especially small flowers and broccoli, are best soaked in the water to remove residual pesticides (this is organic farm, but will have, but not chemical, except to Re-generative Farm). It is recommended to use our vegetables and vegetables environmentally friendly cleaner
Dish Drops
for 3 to 5 minutes to eliminate residuals Sand and organic pesticide.
1. Wash fruits before eating to keep them fresh;
2. It is not advisable to soak the fruits for too long, and they should be washed first and then cut to avoid the loss of vitamins;
3. Washing fruits with dilute salt water or Dish Drop can easily remove vegetable insects;
4. Cut fruits with a stainless steel knife to reduce vitamin loss;
5. Vegetable leaves contain a lot of nutrients, so you should avoid shredding, chopping or grinding the leaves;
6. Immediately eat after cutting, to avoid the loss of vitamins due to air oxidation.