Description
Kam Je Organic Farm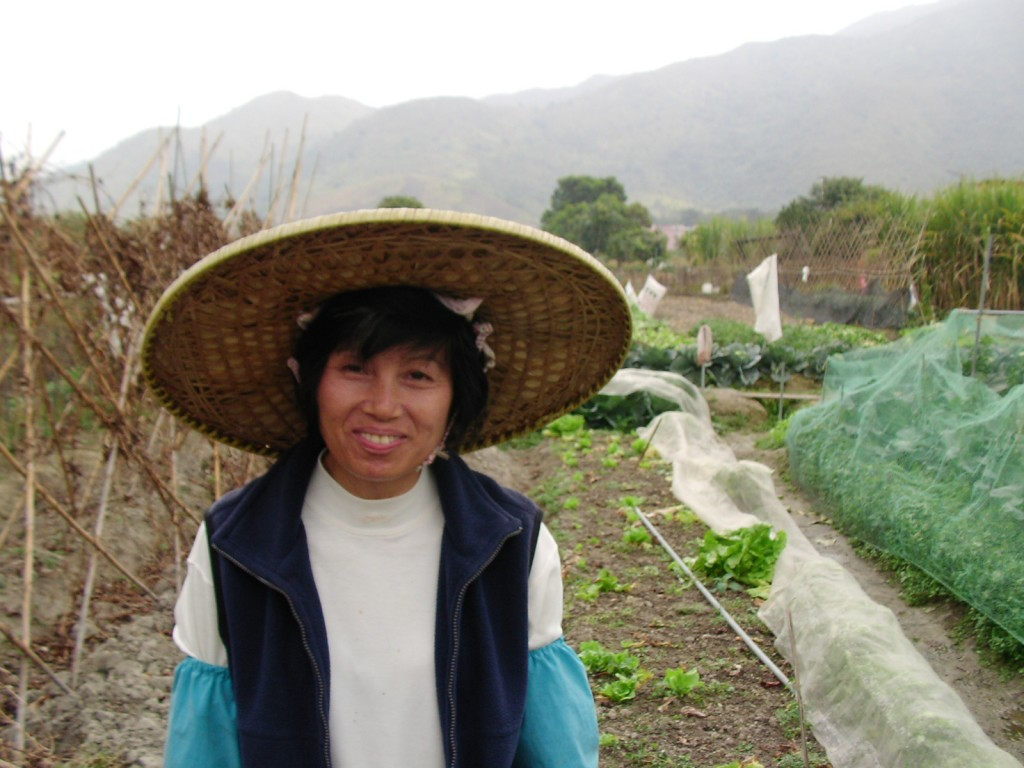 🚚 The Fastest Delivery Time : It Takes 3-4 Days.
🐝 Supplier / Place Of Origin:Kam Je Organic Farm / Fan Ling Heya
🔖 Certification: HKORC Certified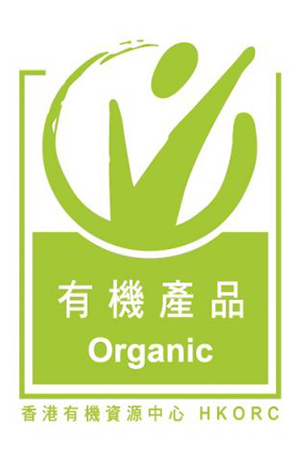 🌱 Producer Introduction:
Kam Je has worked in the fields of Hok Tau for several years, and she has always been known for her hard work. The land she rented is full of different crops everywhere. Kam Je is straightforward and friendly, and asked Kam Je how to take care of the whole 5000s.f., she said, "I have to do it alone. Friends will come to help during holidays. Sometimes I even work from 7:00 am to 3:00 am the next day, take a taxi home, and continue working at 7:00 am." We were amazed that she was all All year round, she added elves: "It doesn't matter, I sometimes have relatives come, and I will take them outside to play."
The cabbages on the field are green and plump, bigger than a human head, and they are the fruits of her hard work. Kam Je can harvest about 1,000 catties of broccoli every year. According to the retail price of organic vegetables, the price is about 30 yuan per catty. If you sell all the broccoli, you can earn $30,000. Who says farmers work hard and can't make ends meet?
Kam Je smiled wryly: "Other organic farmers also have a bumper harvest of broccoli every year, and the supply exceeds demand. Even if they sell it to the vegetable management department at a low price, they will not accept it." Then what to do with this thousand-jin broccoli? "Eat it yourself! Or don't you give it away?" Give them to friends. If not, compost them."
Although Kam Je said "it doesn't matter" in everything, everyone knows that farmers are always happiest when they see other people's happy expressions after tasting the crops they planted. Now that the hard-earned cabbage can only be returned to the soil, how can the farmer not feel sad? I hope that everyone can actively support local small farmers and local agriculture in Hong Kong. "
🌱 Supplier Products:
🛍 Product Information (Main) (English):
Binomial Name:Perilla frutescens (L.) Britt.
Chinese Name:紫蘇
Other Names:Perilla
Product Description:Perilla is for cooking. Is a very good supporting role. Perilla can be divided into two kinds of green leaves and red leaves. The taste is similar. It is often eaten with plums. Perilla is a very good supporting role in cooking. With natural coloring and spices, it can be eaten raw or added as spices. Perilla aldehyde secreted by perilla leaves can not only stimulate the sense of smell and remove fishy smell, but also prevent restlessness.
Perilla is the leaves of perilla frutescens Lamiaceae, with a unique fragrance. The parts used are leaves, flowers and buds. It has the functions of relieving the exterior and dispelling cold, promoting qi and stomach, sterilizing and antiseptic, strengthening the stomach, relieving cough and removing phlegm, diuretic, purifying blood, and calming. Can be used for cold, cough, nausea, fish and crab poisoning. Perilla is rich in ingredients. In addition to vitamins and minerals, it also contains organic chemicals such as perilla aldehyde, perillyl alcohol, menthol, eugenol, and baekrenone. The vegetable oil of perilla seeds helps the human body to digest and absorb, can reduce cholesterol and prevent thrombosis.
It is produced in most parts of China, mainly in Jiangsu, Hubei, Zhejiang, Hunan, Sichuan and other provinces, and sold to the whole country.
Variety:Classification by leaf color and shape mainly include: (1) Red perilla: dark red to copper color, less fragrant than green perilla, softer in flavor, with a slight woody musty smell, like cumin, coriander, and slightly Scented with cinnamon.
(2) Green perilla: green, with fluffy leaves, sweet and strong aroma, with cinnamon, cumin, citrus, anise and basil, and a pleasant warm taste after the entrance.
Supply Season:Hong Kong is available all year round.
Storage Method:Wrap fresh perilla leaves in plastic bags and store them in the vegetable compartment of the refrigerator for three to four days. Dried perilla can be stored in airtight jars for up to six to eight months.
#Should Be / Avoided:
Appropriate: suitable for general consumption. Contraindications: Contraindicated for those with febrile diseases and weak Qi.
*Edible Compatibility:
Affordable: With ginseng, it can cure cough and shortness of breath; with mulberry juice, it can cure sore and bleeding; with mustard seed and radish seed, it can cure asthma, cough, and sputum and phlegm. Xiang Ke: No literature report.
Cooking Skills:It is usually used to cook steamed crabs, which can increase the aroma and taste, and also detoxify and remove fishy smell. It can be used to enhance flavor and deodorize meat. Put in soy sauce, it can also be antiseptic and bacteriostatic, and increase the mellow flavor of soy sauce. The juice of fresh leaves can be used in cakes, candies, prunes, and preserves. Young leaves can be eaten raw, fried, made into soup, and made into sauce. In japan, red perilla is mostly used to pickle prunes, which can add color to the prunes. Green shiso is often paired with parasites on sushi and raw fish. The leaves are also used in soups and salads.
Production method:
after the apples are cut, soak them in a little brown rice vinegar to prevent oxidation; shred the purple cabbage and cabbage separately; cut the lettuce into 3 cm widths.
After preparing the above ingredients, put them in a salad bowl, then add perilla leaves and sliced ​​carrots.
Drizzle 2 tablespoons each of olive oil, grape vinegar and salad dressing in order, and put almond pieces and raisins on top, and then decorate with shredded seaweed.
Notes:Eating hairy crabs are generally steamed with perilla leaves to reduce the cold effect of hairy crabs by taking advantage of its ability to dispel cold from the exterior, and add its unique fragrance to eliminate fishy smell.
Dish:Perilla tofu, teriyaki perilla omelet, grilled perilla rice balls, etc.
Suggested Eating Method:
It is usually used to boil steamed crabs, which can increase aroma and deliciousness, and can also solve the vegetarian and remove fishy. For meat, it can add fragrance and odor. Placed in soy sauce, can also antichelinically antibacterial and increase soy sauce. The juice of fresh leaves can be used in pastries, candy, dried plums, and honey. Tender leaves can eat raw, fried food, soup, and sauce. In Japan, most of the red amethyst can be picked and dried, which can add color for the plum. Green perinus is usually paired with parasites on sushi and raw fish. The leaves are also used on the soup and salad.
Other dishes:
Perilla Porch Purple Chicken Purple dried Periole Purple Fish Purple Permanent
15 minutes of frying Perisu plum, a chicken perilla powder • chicken leg meat • fried powder • plum powder • soy sauce • Luo Han fruit candy • Shaoxing wine ...
California raisin Purple Purple Shrimp Cold Noodles: 5 tablets • Butterfly Noodles: 100g • California raisins: 30g • corn bamboo shoots: 3 branches of asparagus: 3 branches • Oil seal tomato: 20g. ... 20g.
Sugar -stained a perina ...
28 Purple Muscle Dumplings ︱ Japanese -style flavor ︱ Holiday snacks ...
Perilla Lemon Plum Plurry Vinegar Tea
Production Method:
After the apple is cut, it is impregnated with a little brown rice vinegar to prevent oxidation; the purple cabbage is shredded with the cabbage; the lettuce is cut 3 cm width.
After preparing the above ingredients, put it in a salad bowl, and then add perilla leaves and carrot slices.
Drizzle 2 tablespoons of olive oil, grape vinegar and salad sauce in order, put on almond fragments and raisins, and then decorate them with sea Tessi.
🥗 Recipe (English Version):
Google Recipe 🔍 :

English CookPad 🍳 :

BBC Good Food 🥙 :

🔅Precautions (English Version):
☘️ Preserve vegetables
1. Leafy vegetables and softer vegetables, if packaged, should be placed in the cold box in the original package;
2. Organic Vegetables are more prone to spoilage if they have water droplets. Put the vegetables in a ventilated place to dry or wipe off the water vapor, then wrap the vegetables in slightly damp newspaper and put them in a plastic bag before refrigerating. ;
3. Organic vegetables do not use preservatives or special treatments. Vegetables are generally stored for three to five days. Some vegetables will decompose enzymes, so they should be eaten as soon as possible.
☘️ How to wash vegetables
Special attention: The dishes, especially small flowers and broccoli, are best soaked in the water to remove dust (even it is organic farm). It is recommended to use our vegetables and vegetables environmentally friendly cleaner
Dish Drops
for 3 to 5 minutes to eliminate residuals, sand and dust.
1. Wash vegetables before cooking to keep them fresh;
2. It is not advisable to soak the vegetables for too long, and they should be washed first and then cut to avoid the loss of vitamins;
3. Washing vegetables with dilute salt water or Dish Drop can easily remove vegetable insects;
4. Cut vegetables with a stainless steel knife to reduce vitamin loss;
5. Vegetable leaves contain a lot of nutrients, so you should avoid shredding, chopping or grinding the leaves;
6. Immediately after cutting, to avoid the loss of vitamins due to air oxidation.