Description
Fruitiere des Jarrons

🚚 The Fastest Delivery Time : It takes 2-3 days.
🐝 Supplier / Place Of Origin:Fruitiere des Jarrons / Hauts-Doubs, France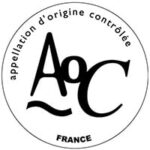 Appellation d'Origine Contrôlée (AOC)
🌱 About the Producer:
La Fruitière Des Jarrons is a cooperative consisting of 7 members. It was originally a fruit farm of COMTé. It was created under the end of the monastery. Its manufacturing can be traced back to the late Middle Ages. We found Mont D'O or in written records in the 18th century! It was originally called "wood" cheese. When the term AOC is marked, it will belong to the word Vacherin Du Haut-Doubs. Mont D'or this name is the highest point of its first birthplace.
🌱 Supplier Products:
🛍 Product Information:
Mont d'Or is a seasonal cheese exclusively sold between 10 September and 10 May
Mont d'Or is produced in the Jura region of France and is named after the highest peak in the Jura mountains.
Mont d'Or is slightly washed which gives it a light yellow to salmon orange crust colour. With its creamy, almost runny texture comes buttery and woody notes.
If you want to bake it, make a cross with your knife to cut the rind and plant a garlic glove cut in half (it helps to infuse the flavours in the cheese – we promise!) in its centre before adding a dash of dry white wine. Put the Mont d'Or in its box in the oven at 180° for 10 to 15 minutes. When you start seeing some bubbles on the top of the cheese, it is ready! Enjoy your meal with potatoes, salad, pickles, and cold cuts. Amazing!
🔸 Supplementary Information:
Pre -order once a week. The supply depends on the delivery situation, or it will be shipped separately.
👩🏻‍🍳 Suggested Serving:
🍷 Wine Pairing:
Red Wines (Beaujolais)
White
🥗 Product Line:
Soft Cheese
🔅 Remark:



Store in the refrigerator, in its original box, and consume within a few days.
🚚 Supply Period:
Mont D 'or is a seasonal cheese, produced by FRUITIERE des Jarrons, which is only available from September 10th to May 10th.
Cheese Pairing Chart cheese matching table