Description
La Ferme des Bahardes
🚚 The Fastest Delivery Time : It takes 2-3 days.
🐝 Supplier / Place Of Origin:La Ferme des Bahardes / Nord-Pas-de-Calais, France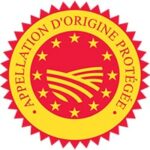 appellation d'origine protégée (AOP)
🌱 About the Producer:
Bahad Farm
Among all French cheese, Maroilles has the oldest history. Its manufacturing method has been faithfully inherited so far. The products identified as the name of the controlled origin of the controlled place of origin were identified by Véronique and Pierre-MARIE.
On the farm, the enthusiastic mother of milk and high -quality cheese is passed on to her daughter!
And you ? What do you want to inherit your children from your mother to your children? Bleak
🌱 Supplier Products:
🛍 Product Information:
Rated 4.00 out of 5 based on 1 customer rating (1 customer review)
Some elders in the Nord Pas de Calais region have a tradition of dipping this cheese in coffee for breakfast !
🔸 Supplementary Information:
Pre -order once a week. The supply depends on the delivery situation, or it will be shipped separately.
👩🏻‍🍳 Suggested Serving:
🍷 Wine Pairing:
Red Wines (Lalande de Pommerol)
White Wines (Chablis)
Beer
🥗 Product Line:
Semi Soft Cheese
🔅 Remark:




🚚 Supply Period:
Annual supply
Cheese Pairing Chart cheese matching table
Customer Reviews
{{'product.product_review.no_review' | translate}}