Description
Fattorie Fiandino

🚚 The Fastest Delivery Time : It takes 2-3 days.
🐝 Supplier / Place Of Origin:Fattorie Fiandino / Pirmont, Italy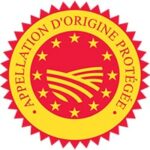 appellation d'origine protégée (AOP)
🌱 About the Producer:
Each of their choices is the result of the values ​​learned from a long family history, and passed to each dairy worker. It is not coincidence that people fall in love with Fattorie Fiandino and Mario and Egidio as a single product that can present it as a single product of contemporary fairy tales. The FIANDINOS family firmly believes that the family tradition of milk is committed to providing the sweetness and salty art of high -quality product professionals such as Kinara series cheese and 1889 butter.
🌱 Supplier Products:
🛍 Product Information:
Kinara al Tartufo is a cheese produced in the Piedmont by Fattorie Fiandino, a cheese dairy dating back to the 18th century. Kinara al Tartufo combines tradition with innovation. It is the world's sole long-aged cheese, boasting real vegetable rennet from Cynara cardunculus flowers combined with the essence of truffle.The inherent richness of Kinara al Tartufo complements perfectly the truffle essence.
This product offers an experience of sweetness and delicacy.Sliced into portions for a distinctive aperitif, sprinkled over raw meats in delicate shavings, grated generously onto pasta and risotto. You can also eat it on its own at the end of a meal.Keep it in the fridge after opening wrapped in cheese paper.
🔸 Supplementary Information:
Pre -order once a week. The supply depends on the delivery situation, or it will be shipped separately.
👩🏻‍🍳 Suggested Serving:
🍷 Wine Pairing: Light Red Wines (Pinot Noir, Beaujolais)
🥗 Product Line:
Hard Cheese
🔅 Remark:



Best Before: 16 Aug 2024
🚚 Supply Period:
Annual supply
Cheese Pairing Chart cheese matching table