Description
Imported Vegetable And Fruit Series
🚚 The Fastest Delivery Time : 2-day delivery.
🐝 Supplier / Place Of Origin:Imported Vegetable And Fruit Series / Belgium
🔖 Certification: Eu Organic Certification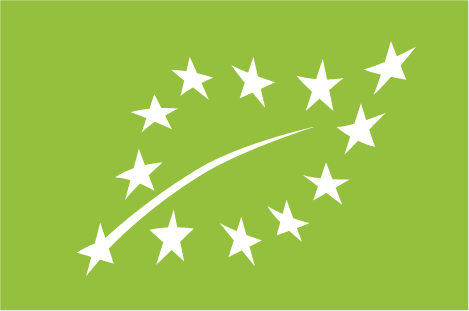 🌱 Producer Introduction:
background
We started in 2007 and imported various organic foods and natural foods from Europe and Taiwan. Since 2016, we have focused on imported organic fresh fruits and vegetables, such as tomatoes, beetroots, carrots, onions from the Netherlands, pumpkin, orange, lemon, sweet potato, apple, blood orange, from Italy, from Italy, from Italy Kiwi, ginger, banana from Peru, a total of more than 40 kinds.
Why choose us?
100% fresh guarantee
There are also aircraft shipping to Hong Kong every week and ship directly after arriving at Hong Kong, so the fruits and vegetables are 100%fresh.
Strict quality monitoring
We have enriched years of experience and quality monitoring in the world's strictly selected fabricated agricultural cricket cooperation to ensure the quality of all vegetables and vegetable products.
🌱 Supplier Products:
🛍 Product Information (Main) (English):
Binomial Name:Grifola frondosa (F.) S F Gray.
Chinese Name:菇菌類
Other Names:Maitaka | Sitting-hen Mushroom
Product Description:Grifola frondosa (also known as hen-of-the-woods, maitake (舞茸, "dancing mushroom") in Japanese, ram's head or sheep's head) is a polypore mushroom that grows at the base of trees, particularly old growth oaks or maples.
Taste: Sweet, flat. Morphological characteristics: Fruiting bodies are large. The flesh is short-stalked, multi-branched, with fan-shaped caps at the end of each branch, overlapping into clumps, up to 40-60cm in diameter. The cap is 2-7cm in diameter, gray, with fluff on the surface, and smooth after drying. The flesh is white, the tube hole is extended, and the tube mouth is polygonal. Spores are colorless and smooth. Ecological Habits: Born in summer and autumn on the stumps or roots of northern oaks, Castanopsis and other broad-leaved trees. Causes white wood to decay.
Nutrients: The fruiting body contains Grifola frondosa glucose, amino acids, vitamins B2, C and E, cellulose and minerals, calcium, phosphorus, iron, zinc and selenium. Therapeutic value: Grifola frondosa has beneficial effects on water, and can also lower blood sugar, increase immunity and inhibit tumors. It can be regarded as a broad-effect health food.
Distributed in Jilin, Hebei, Zhejiang, Fujian, Guangxi, Yunnan, Sichuan and other places in China. There are also wild species and artificial cultivation in Japan and North America.
Variety:Dried and fresh products are available in the market. Dried products are often found in soup dumplings, and fresh products are available in Japanese supermarkets.
Supply Season:Dried products are available year-round. It is typically found in late summer to early autumn.
Storage Method:Fresh food should be eaten as soon as possible to avoid storage for too long, otherwise it will lack freshness and the surface will become slippery.
#Should Be / Avoided:
Maitake mushrooms have anti-cancer properties and can also improve liver cirrhosis, ascites, diabetes, hypertension, hyperlipidemia, etc. The Maitake mushroom polysaccharides contained in them can be directly absorbed by the gastrointestinal tract.
This variety is a selection of edible fungi. Maitake has been eaten for centuries in China and Japan, where it is one of the primary culinary mushrooms. [citation needed] Mushrooms are used in many Japanese dishes, such as nabe. Must be cooked thoroughly.
*Edible Compatibility:
Matching
Appropriate effect
Chicken Brain Puzzle
Broccoli Boosts Immunity
Pork Liver Tonifying Qi
Cooking Skills:Pre-cooking treatment: tear into small pieces, cut off slightly hard mushroom pieces, and clean with a small sweep. The edible part is the overlapping fruiting body of the heavy mushroom. The flesh of the fruit body is soft, delicious, tender and crunchy, and can be cooked into various delicacies. However, as edible fungi, it should be harvested early, and the fruiting bodies will become cork after elders and cannot be eaten.
Notes:1. Researcher Wu Shenghua from the Taiwan Museum of Natural Science pointed out: Maitake mushroom is one of the few delicious species among polypores. Japan carried out research on artificial cultivation technology earlier and used it as a health food. Maitake mushroom has anti-cancer function, and it also has improvement effect on liver cirrhosis ascites, diabetes, high blood pressure, hyperlipidemia, etc. Maitake mushroom polysaccharide contained in it can be directly absorbed by the stomach.
2. It has been reported that the extract of maitake mushroom can resist AIDS virus, treat breast cancer, lung cancer, liver cancer, relieve pain, and improve various adverse reactions caused by tumor chemotherapy, such as lack of appetite, vomiting, nausea, and hair loss And leukopenia and so on.
Dish:Maitake Roasted Pork Ribs, Stewed Chicken with Grifola, Eight Treasures Grifola, Maitake Sansi Soup.
Product Information (Supplement):
Biomai2be-Mushroom Mai-Take 2x500G Mushroom Mai-Take 2x500G
Suggested Eating Method:
Pre -cooking treatment: Tear into small pieces, cut off a slightly hard mushroom block, and clean. The edible part is a overlapping sub -entity for heavy mushrooms. Sub -entities are soft, delicious and crispy, and can be cooked into various dishes. However, as a edible bacteria, it should be collected early.
🥗 Recipe (English Version):
Google Recipe 🔍 :

English CookPad 🍳 :

BBC Good Food 🥙 :

🔅Precautions (English Version):
☘️ Preserve vegetables
1. Leafy vegetables and softer vegetables, if packaged, should be placed in the cold box in the original package;
2. Organic Vegetables are more prone to spoilage if they have water droplets. Put the vegetables in a ventilated place to dry or wipe off the water vapor, then wrap the vegetables in slightly damp newspaper and put them in a plastic bag before refrigerating. ;
3. Organic vegetables do not use preservatives or special treatments. Vegetables are generally stored for three to five days. Some vegetables will decompose enzymes, so they should be eaten as soon as possible.
☘️ How to wash vegetables
1. Wash vegetables before cooking to keep them fresh;
2. It is not advisable to soak the vegetables for too long, and they should be washed first and then cut to avoid the loss of vitamins;
3. Washing vegetables with dilute salt water or Dish Drop can easily remove vegetable insects;
4. Cut vegetables with a stainless steel knife to reduce vitamin loss;
5. Vegetable leaves contain a lot of nutrients, so you should avoid shredding, chopping or grinding the leaves;
6. Immediately after cutting, to avoid the loss of vitamins due to air oxidation.