Description
A LA CARTE

🚚 The Fastest Delivery Time : 2-day delivery.
🐝 Supplier / Place Of Origin:A LA CARTE / Italy
🔖 Certification: Organic European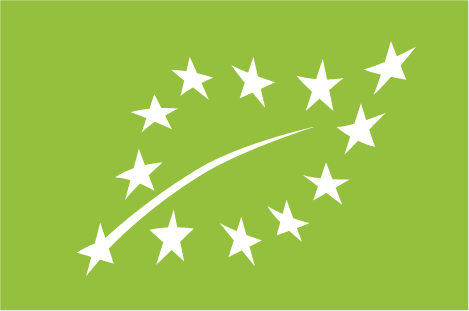 🌱 About the Supplier:
We select our suppliers for the love they put in their products,
seeking the best quality while respecting traditional production methods.
Most of them are family owned, of human size. We value the direct collaboration with them.
By buying directly at the source, we are proud to contribute to the local economy,
while ensuring that, ultimately, our clients get the most tasty and fresh products at the best prices.
All our farmers follow specific certifications minimizing the use of chemicals. From sustainable agriculture ''Agriculture Raisonnee'' (AR) to Organic certified ''Agriculture Biologique'' (AB), these guarantees that the fruits delivered to you a safe and healthy.
🌱 Supplier Products:
🛍 Product Information:
Binomial Name:Citrus hystrix
Chinese Name:青檸
Other Names:Lime
Product Description:Lime is a collective name for several plants in the genus Citrus of the Rutaceae family, the most familiar of which is Kaffir lime.
Native to India, it was widely grown in Europe during religious jihad, and is now grown and supplied in large quantities in Thailand.
Variety:Most limes are of the Tahitian strain, so named because they are native to the island of Tahiti. The Tahitian strain is further divided into two varieties: Persian and Biles. Persian varieties of limes are egg-shaped and have seeds; Beers varieties are smaller and have no seeds. A type called Key
Lime's limes are rounder, smaller and more tart than Tahitian lemons. This lime is commonly used in baked pastries. Lime is also produced in China, with the inner color of grapefruit, green and yellow. The taste is not sour, and the aftertaste is slightly bitter.
Supply Season:Hong Kong is supplied throughout the year.
Storage Method:Store in the refrigerator for up to three weeks.
#Should Be / Avoided:
Appropriate: suitable for patients with hypertension, myocardial infarction, weak spleen and stomach, kidney stones, dry mouth and tongue.
Contraindications: In view of the extremely sour taste of lime, the acid can generate heat, so patients with fever, gastric ulcer, hyperacidity, peptic ulcer, dental caries, cholecystitis, gallstones and whooping cough should not eat it.
*Edible Compatibility:
appropriate:
1. Lime juice and seafood: Lime juice with strong acidity can kill most bacteria in seafood within 15 minutes, so it is suitable to be eaten with seafood.
2. Lime and honey: Eating together is very effective in treating bronchitis and nasopharyngitis.
3. Lime and sugar: When cooked together, they have the effects of promoting body fluids, quenching thirst, appetizing, and anti-abortive effects.
4. Lime and ginger: Decoction of the two together can regulate qi and vomiting.
Competing:
1. Lime juice and carrots: The vitamin C-decomposing enzyme in carrots can easily destroy the vitamin C in limes, thereby reducing its nutritional content.
2. Lime and milk: Lime contains fruit acid, which combines with the protein in milk to form a coagulated substance that is difficult to digest, irritating the gastrointestinal tract and easily causing diarrhea.
Cooking Skills:The fruit is small, about 3 to 6 cm in diameter. It is green and round, and the skin is thin and smooth. The pulp is pale green and has no seeds. Due to its sour taste, it is generally not eaten directly. Usually, it can be juiced and processed into special drinks, or processed into lime sorbet, cakes, etc. With its unique aroma.
Notes:The sour taste can easily cause nausea, and those with gastrointestinal problems should not eat more. It is said that lime can lower blood pressure and cholesterol, and help improve cardiovascular disease. In addition, lime, like grapefruit, contains an insulin-like ingredient that helps stabilize blood sugar levels.
Dish:
It can be used as a juice for amaranth or directly to food or drinks, such as the Vietnamese Tanghe.
This product is imported from foreign countries. The supply depends on the delivery situation. It may be insufficient or out of stock!
Suggested Serving Method:
The fruit is small, with a diameter of about 3 ~ 6 cm. It is green round, thin and smooth. The flesh is pale green and no seed. Due to taste acid, it is generally not consumed directly. Generally, juice processing can be prepared into special drinks, or it can be processed by its unique fragrance to make lime Xueba and cakes.
🥗 Product Category (English):
Google Recipe 🔍 :

English CookPad 🍳 :

BBC Good Food 🥙 :