Description
A LA CARTE

🚚 The Fastest Delivery Time : 2-day delivery.
🐝 Supplier / Place Of Origin:Imported Vegetable And Fruit Series / Spain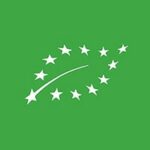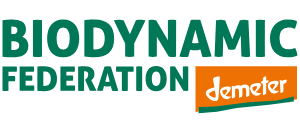 Organic European, Biodynamic & Sustainabie Agriculture certifications
🌱 About the Producer / Supplier:
We select our suppliers for the love they put in their products,
seeking the best quality while respecting traditional production methods.
Most of them are family owned, of human size. We value the direct collaboration with them.
By buying directly at the source, we are proud to contribute to the local economy,
while ensuring that, ultimately, our clients get the most tasty and fresh products at the best prices.
All our farmers follow specific certifications minimizing the use of chemicals. From sustainable agriculture ''Agriculture Raisonnee'' (AR) to Organic certified ''Agriculture Biologique'' (AB), these guarantees that the fruits delivered to you a safe and healthy.
🌱 Supplier Products:
🛍 Product Information:
Binomial Name:Diospyros kaki L.f.
Chinese Name:甜柿 | 柿
Other Names:Persimmon
Product Description:It is the ripe fruit of persimmon. Sweet and astringent, cold in nature. It has the functions of clearing away heat and detoxifying, moistening the lungs and relieving cough, reducing swelling, strengthening the spleen and replenishing qi, nourishing the stomach, and hemostasis in the middle and astringent intestines. Those that can't turn sweet after they are fully ripe on the tree are called "sweet persimmons"; those that can turn sweet after they are fully ripened on the tree are called "sweet persimmons" that can be eaten raw after harvesting. Its sweetness comes from the glucose and fructose it contains, and it is also a source of energy; at the same time, it is rich in carotenoids, which help protect the eyes and enhance the body's ability to resist disease.
Originated in China, it has spread to Japan in the Tang Dynasty. It is now planted in all parts of North and South China. In addition, India, the Philippines, Italy, the United Kingdom, France, Canada and the southern United States are also cultivated in small amounts.
Variety:There are 1000 varieties of persimmons.
There are many, mainly divided into two categories: sweet persimmon (also known as "sweet persimmon") and astringent persimmon. The varieties include Mopan persimmon, Lotus persimmon and Sweetheart persimmon in Hebei and Beijing; Niuxin persimmon, Gengbing persimmon, Belldeng persimmon, Jixin persimmon, Hong persimmon, Ganmao persimmon, Mateatou, Mian persimmon, Dahongpao persimmon, Luotian sweet persimmon, etc.
Supply Season:The main collection period is from November to April of the following year, and Hong Kong is available throughout the year.
Storage Method:Persimmons can be stored at room temperature, 20 °C (68 °F), where they will continue to ripen. In northern China, unripe persimmons are frozen outdoors during the winter to speed up the ripening process.
When immature, it must be kept at room temperature for three to five days. Persimmons will have the best flavor when they are left to rest and soften slightly after harvesting. When immature, the tannin content in the fruit is high and the fruit will become astringent and bitter. As the fruit ripens, the tannin content decreases. When ripe, the fruit consists of thick jelly encased in a thin, waxy shell.
After ripening, it can be stored at room temperature or refrigerated. Ripe persimmons can be refrigerated for up to several weeks, although extreme temperature changes may result in a mushy texture. It is recommended to store persimmons stem end down.
Try not to refrigerate persimmons
Then when you eat it raw after freezing it usually loses a lot of its flavor. However, you can freeze the peeled wedges if you want to use them later or are preparing a dish that requires freezing (for example, making a sorbet).
#Should Be / Avoided:
Suitable for: Suitable for people suffering from high blood pressure, hemorrhoids, nausea, hiccups, belching, and blood in the stool.
Avoid: Exogenous cold, cough, frail and sick, postpartum women, and women during menstruation.
Unripe persimmons contain the soluble tannin shibuol, which aggregates in the stomach after contact with weak acid and forms gelatinous clots, known as "food balls" or plant shibuol, which can adhere to other stomach substances.
*Edible Compatibility:
Availability: Not reported in the literature. Compatibility: 1. Prickly pear and wine: Eating persimmons and drinking together will speed up the absorption rate of wine, making it easy to hangover; alcohol will stimulate gastrointestinal secretion, and the tannins and gastric acid in persimmons will form a thick and thin substance, which is easy to mix with Cellulose solidifies and affects gastrointestinal health. 2. Persimmons and oysters or crabs: When persimmons and oysters or crab meat are eaten together, the tannins of persimmons will coagulate and agglomerate with the proteins of oysters or crab meat, hindering the digestion and absorption of proteins, stimulating the stomach and easily causing diarrhea. 3. Persimmons and acidic foods: The tannins contained in persimmons can synthesize an indigestible coagulation substance with acidic foods.
Cooking Skills:The fruit is mostly oblate, and in recent years, there is also a very unique (donut) persimmon. Depending on the variety, the color varies from light orange to dark orange, and the size is about 2 to 10 cm. The weight is about 100 ~ 350 grams. The fruit can be eaten raw. In addition, dried persimmons can be made into dried persimmons, which can be stored for a long time. There is a layer of white powder on the outside of the persimmon cake. When the persimmon is dried and made into a persimmon cake, the glucose crystals that seep out as the water in the pulp evaporates form a condensate, which is called persimmon frost. Dried persimmons help keep the surface of the pie dry. Persimmons can also be made into persimmon wine, persimmon vinegar, and processed into preserved persimmons, persimmon powder, persimmon frost, persimmon tea, frozen persimmons, etc.
Notes:"Unripe persimmons" must be artificially ripped before it can be eaten. Unripe persimmons contain the soluble tannin shibuol, which, upon contact with a weak acid, polymerizes in the stomach and forms a gluey coagulum, a "foodball" or phytobezoar, that can affix with other stomach matter.
Persimmons are cold in nature, so those who are weak should not eat too much; healthy people should not eat too much at one time. Eating too much will not only hinder digestion, but also cause the intestinal wall to converge because persimmons contain more tannins, making people feel gastrointestinal discomfort. If you eat the seeds on an empty stomach, the tannic acid in the seeds will easily combine with the gastric juice to produce a solidified precipitate that is not easy to digest. Eating too much food will easily form stomach stones. It is not suitable to eat other acidic foods after eating Taozi.
The pedicle of the fruit is the sepal that persists on the fruit. It is astringent in taste and neutral in nature, and has the effect of lowering qi and stopping hiccups.
The Japanese have long consumed Kaki-No-Ha Cha, made from the dried leaves of "Persimmon" (Diospyros kaki). [41] In some areas of Manchuria and Korea, the dried leaves of the fruit are used to make tea. The Korean name for this tea is gamnip cha.
Dish:
Persimmons can be eaten fresh, dry, raw or cooked. When eaten fresh, they are usually eaten whole like apples, cut into bite-size slices, or peeled, although the skin is edible. Ripe persimmons have a soft texture and one way to eat them is to remove the top leaves with a paring knife and scoop out the flesh with a spoon. You can also remove the top leaves of ripe persimmons, split the fruit in half, and eat it from the inside out.
Dishes: Egg Soup.
Kaki Persimon ice cream from L'Oncle Pere
dessert
L'Oncle Pere Persimmon Cheesecake
dessert
Kaki Persimon® a la brava by L'Oncle Pere
snack
L'Oncle Pere's Persimmon Salad
salad
3 original recipes for snacks with Kaki Persimon
snack
3 original recipes for desserts using Kaki Persimon
dessert
snack
Persimon Persimmon and Smoke Magnet Panini
Dishes
Persimon® Sautéed Prawns with Persimmon and Sichuan Peppercorns
Dishes
Caki DOP Gazpacho from Ribera del Xúquer
dessert
Persimon persimmon pudding, speculum powder
dessert
Persimon persimmon
This product is imported from foreign countries. The supply depends on the delivery situation. It may be insufficient or out of stock!
🥗 Product Category (English): Persimmon
Google Recipe 🔍 :

English CookPad 🍳 :

BBC Good Food 🥙 :