Description
Zen Organic Farm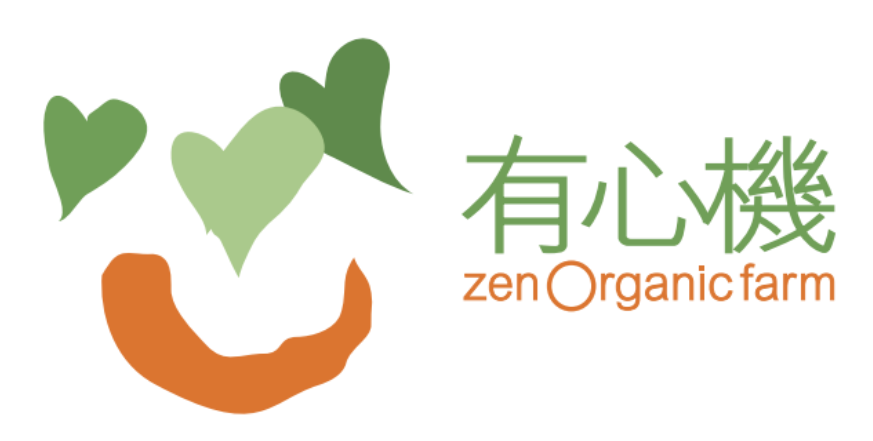 🚚 The Fastest Delivery Time : Every Tuesday.
🐝 Supplier / Place Of Origin:Zen Organic Farm / Fanling
🔖 Certification: Hong Kong Organic Resource Center Organic Certification Number C09001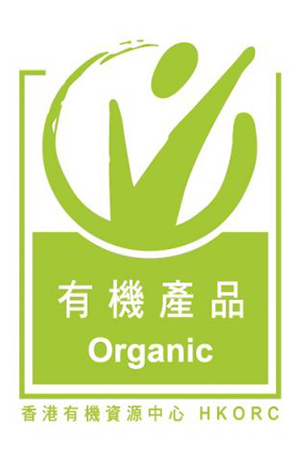 🌱 Producer Introduction:
Hong Kong has large and small organic farms that use hundreds of expenses. It is one of the large -scale. It covers an area of ​​200,000 feet. It was formerly a animal pasture. It has the largest greenhouse in Hong Kong. Essence 
We are missionary to plant healthy and delicious organic fruits and vegetables, and constantly discover and introduce overseas vegetables suitable for farming in Hong Kong, such as European tomatoes to supply more diverse local crops, and bring more friends who support organic low -carbon life. s Choice. It is very pleased that our efforts have been recognized in this area. The farm customers include internationally renowned Hong Kong hotels, Michelian restaurants and chefs and organic food stores.
🌱 Supplier Products:
🛍 Product Information (Main) (English):
Binomial Name:Dioscorea batatas Decne.
Chinese Name:淮山 | 山藥
Other Names:Yam
Product Description:A vigorous and adaptable perennial tangled herbaceous vine. Sweet in taste, flat in nature, return to the spleen, lung and kidney meridians, benefit qi and nourish yin, invigorate the spleen, lung and kidney, and strengthen the essence and stop the belt. The edible part of yam is its underground tuber, which comes in different shapes and weights depending on the variety. Yam contains a variety of essential amino acids, which can not only promote the growth and repair functions of the human body, but also the main source of protein for vegetarians.
Native to China, Korea and Japan. Currently distributed in tropical and subtropical regions. Overseas, they are mainly distributed in North Korea, Japan and India. Domestically, it is widely distributed, with Henan, Hunan and Guizhou producing more.
Variety:According to the place of origin, they can be classified as: (1) Big potato (also known as field potato, the most common variety, now widely distributed in Southeast Asia, Africa, Central and South America and Europe) (2) Long potato (also known as home yam, more cold-resistant, original mainland)
(3) Yam (also known as Japanese yam, native to Japan, now distributed in Southeast Asia) (5) Hengchun Yam (also known as halberd field potato, native to Hengchun Peninsula and Pingtung area of ​​Taiwan) (4)
Tiaoyao (also known as purple field potato, now distributed in central Taiwan) can also be classified as fleshy tubers with white meat and red meat.
Supply Season:Generally excavated from October to February, compared to November and December. At other times, the effect of yam that is harvested is low. Hong Kong is supplied throughout the year.
Storage Method:Try to store in the most natural state, in a dry and ventilated place, should not be pre-cut or stored in the refrigerator, should be washed before consumption to keep fresh. Medicinal yam will be cut off the root head and the outer skin scraped after harvesting, and stored by sun-drying or drying. Once the yam is used, the remainder must be used within three days.
#Should Be / Avoided:
Appropriate: patients with diarrhea due to spleen deficiency, dyspnea with excess phlegm, and frequent urination. Contraindications: Contraindicated for cold patients, gastrointestinal stagnation, dry stools, and real evil.
*Edible Compatibility:
Affordable: Use with pig pancreas to enhance the effect of treating diabetes. It can increase the absorption capacity of calcium when used with lean pork. Phase gram: It is not advisable to take it with kansui or alkaline drugs.
Cooking Skills:Since yam itself is tender and sweet, it is a good choice to eat raw, but pay attention to the different therapeutic effects of yam when eaten raw and cooked. Frozen yams are only suitable for stewing or juicing. When cooking yam, the skin is usually peeled off, washed with water, and then cut into flakes or ground into a puree. Grinding yam into a puree avoids damaging the enzymes it contains. Peeled yam should be used as soon as possible, otherwise it should be soaked in salt water or vinegar water to prevent the pulp from turning gray-black due to oxidation. After peeling, wash off the mucus with water, fry in oil or stew in soup.
Notes:Dried yam is the "yam" of traditional Chinese medicine. Huaishan has a wide range of curative effects and occupies an important position in traditional Chinese medicine. Eating yam raw has the function of nourishing yin and promoting body fluid, while fried yam has the function of strengthening the spleen and stopping diarrhea.
The viscosity of yam determines its quality, and the higher the viscosity, the more effective it is. Because stickiness is conducive to the application of protein in the body, it can also enhance the body's absorption of nutrients in food. Some people may resist the taste of yam juice. It is recommended to add an appropriate amount of honey or milk for seasoning.
Yam was called "yam" in ancient times, and the name was changed because it had the same pronunciation as the name of the ancient monarch.
Dish:Fried pork slices with yam, yam pork ribs soup, yam and wolfberry cake.
Supply Period: Generally Excavated From October To February, Compared To November And December. At Other Times, The Effect Of Yam That Is Harvested Is Low. Hong Kong Is Supplied Throughout The Year.
Suggested Eating Method:
Because the yam itself is delicate and sweet, eating raw is a good choice, but it is important to pay attention to different therapy when yam is raw and cooked. The yam hidden in the snow is only suitable for stewing or juice. Cooking yam is generally cut off the skin first, washed with water, and then cut into pieces or grind into mud. Elimizing yam into mud can avoid destroying the enzymes contained. The peeled yam should be used as soon as possible, otherwise it should be immersed in saline or vinegar water to prevent the flesh from becoming gray -black due to oxidation. After peeling, wash off the mucus with water, stir -fry and stewed soup.
🥗 Recipe (English Version):
Google Recipe 🔍 :

English CookPad 🍳 :

BBC Good Food 🥙 :

🔅Precautions (English Version):
☘️ Preserve vegetables
1. Leafy vegetables and softer vegetables, if packaged, should be placed in the cold box in the original package;
2. Organic Vegetables are more prone to spoilage if they have water droplets. Put the vegetables in a ventilated place to dry or wipe off the water vapor, then wrap the vegetables in slightly damp newspaper and put them in a plastic bag before refrigerating. ;
3. Organic vegetables do not use preservatives or special treatments. Vegetables are generally stored for three to five days. Some vegetables will decompose enzymes, so they should be eaten as soon as possible.
☘️ How to wash vegetables
1. Wash vegetables before cooking to keep them fresh;
2. It is not advisable to soak the vegetables for too long, and they should be washed first and then cut to avoid the loss of vitamins;
3. Washing vegetables with dilute salt water or Dish Drop can easily remove vegetable insects;
4. Cut vegetables with a stainless steel knife to reduce vitamin loss;
5. Vegetable leaves contain a lot of nutrients, so you should avoid shredding, chopping or grinding the leaves;
6. Immediately after cutting, to avoid the loss of vitamins due to air oxidation.