Description
Hung Tai Fresh Fruit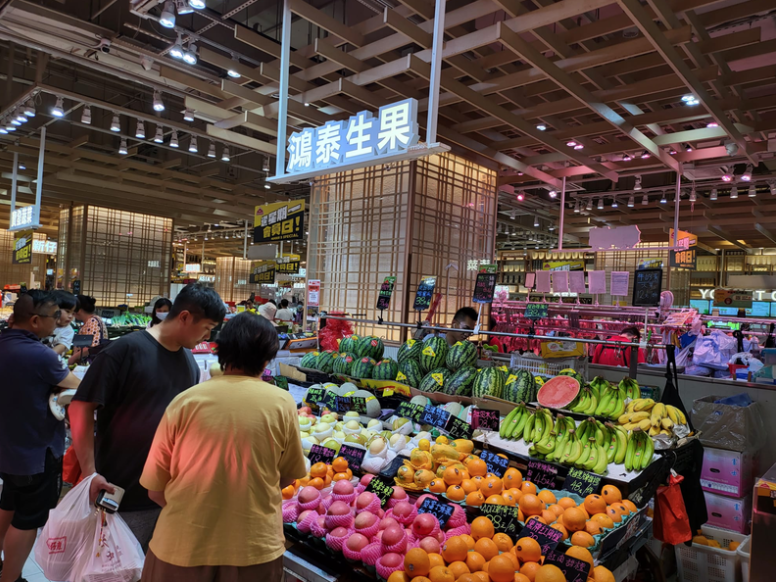 🚚 The Fastest Delivery Time : 2-day delivery.
🐝 Supplier / Place Of Origin:Hung Tai Fresh Fruit / Japan, Taiwan, China and Thailand and other places

🌱 Producer Introduction:
Cheung Gor have worked as a chef in a hotel for many years, and I definitely have requirements for ingredients. In another runway, He engaged in fruit wholesale. In 2013, Cheung Gor just rented my own durian factory in Thailand. Winning the love of customers and scientists, there is a T Market in Tin Shui Wai that sells fruit directly and operates a neighborhood business.
🌱 Supplier Products:
🛍 Product Information (Main) (English):
Binomial Name:Carica papaya L.
Chinese Name:夏威夷木瓜
Other Names:Hawaii Papaya
Product Description:Papaya sells more than ten yuan each, which costs fifty or sixty yuan each. Why is the price very different? The more expensive one was originally a Hawaii papaya. The reason why it is famous is that Hawaii is a famous volcanic island. The soil contains a lot of rich minerals. Therefore, the papaya planted papaya is particularly rich in nutrients, sweet taste, and tender meat.
Most of the Hawaii papaya is genetic modification. In the 1960s and 1990s, rotary virus broke out in the area of ​​local planting areas. In 1992, a genetically modified papaya that was introduced to the virus gene was found. Sex, so American agricultural scientists began to study genetically modified papaya to fight pests. By 1998, Hawaii officially produced a large number of genetically modified papaya. The more common Rainbow varieties in Hong Kong are genetically modified papaya. It is said that genetically modified papaya may be more likely to cause physical sensitivity and inflammation, but currently scientists have no conclusion about this.
Without biotechnology, there is no papaya industry.
Variety:
Supply Season:There are supply throughout the year.
Storage Method:
#Should Be / Avoided:
There are no literature reports.
*Edible Compatibility:
There are no literature reports.
Cooking Skills:
Notes:Papaya is a genetically modified fruit tree for the first genome sequencing. In order to cope with the papaya cycle virus that broke out in Hawaii in 1998, the genetically rigen papaya was approved and pushed to the market (including "Sunup" and "Rainbow" varieties.) Anti -resistant varieties of PRV incorporate some DNAs of this virus into papaya middle. As of 2010, 80% of the Hawaii papaya plants have been genetically modified. These improvements are carried out by scientists at the University of Hawaii, and they provide farmers with the seeds of improvement.
Dish:The immature fruit has green skin and pale yellow flesh, which is suitable for cooking materials, such as papaya fish soup.
It is usually eaten raw. The ripe fruit of papaya is usually eaten raw, without the skin or seeds.
🥗 Recipe (English Version):
Google Recipe 🔍 :

English CookPad 🍳 :

BBC Good Food 🥙 :