Description
Sum Sze Farm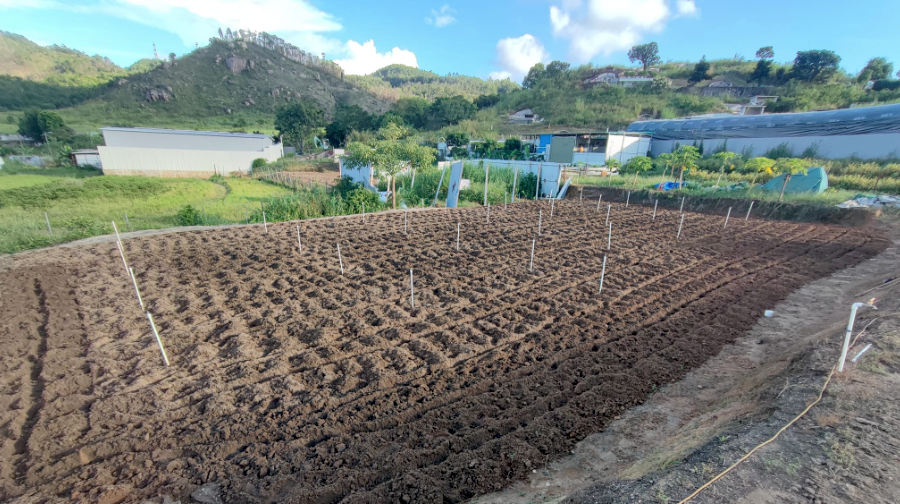 🚚 The Fastest Delivery Time : It Takes 3-4 Days.
🐝 Supplier / Place Of Origin:Sum Sze Farm / Tai Tong
🔖 Certification: HKORC Certification (C20008)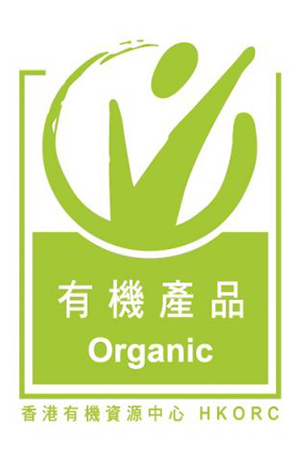 🌱 Producer Introduction:
Farming is a profession that depends on the sky and eats food, and we all insist on not using pesticides or chemical fertilizers. It is even more difficult to be an organic farmer. "Chensi Farm" holds the idea of highlighting the style of small crops with products, and the entire farm has planted about 60% of winter crops, including radish, broccoli, cauliflower, beetroot, green beans , kale, carrots, etc., there are other different crops, I hope tomorrow!
🌱 Supplier Products:
🛍 Product Information (Main) (English):
It was originally harvested at the end of last year, and it has been left in the soil until spring. Now the ginger is full and full of nutrition!

Binomial Name:Zingiber officinale Roscoe
Chinese Name:生薑
Other Names:Ginger
Product Description:Fresh rhizomes of the perennial herb Ginger. The yellow-brown fleshy roots are thick, branched, with fibrous roots, and have a spicy and aromatic smell. It is a must-have condiment in the kitchen. Pungent in taste, warm in nature (sub-ginger is slightly warm, dry ginger is hot). Returns to the spleen, lung and stomach meridians. Indications of wind-cold cold, vomiting and diarrhea, cold-drinking asthma and cough. Ginger is not only rich in minerals and vitamin C, but also its volatile oils are zingeroneol, shogaol and gingerol. The chemical effects of the former two have the effect of anti-emesis, while the latter has the effect of promoting blood circulation and anti-oxidation.
The origin is India and China. More common in tropical Asia. It is produced in most parts of China.
Variety:According to the growth stage, it is divided into: (1) Zijiang (excavated when the root is still young and has purple scales) (2) Pink ginger (do not excavate in the young period until the outer skin turns khaki, this period Ginger has the most delicate taste)
(3) Old ginger (Any meat ginger grows, and it is not harvested until it is aged. At this time, the ginger meat has been fibrotic, and the outer skin is completely dry and wrinkled, with a gray color.) (4) Ginger mother
(Let the old ginger grow, don't dig it until the next year, and dig it out until the new ginger grows around) It is classified by skin color: (1) Gray-white ginger
(The skin is grayish-white, and tender ginger is less spicy, so it is suitable for frying or pickling; old ginger is spicy and less watery, and is used for seasoning or medicinal purposes) Pickled and candied.) (3) Yellow Ginger
(Bright yellow or light yellow, tender ginger should be marinated and candied, old ginger should be made of ginger powder or medicinal)
Supply Season:The tender ginger was mostly excavated in August; ginger was excavated in November. Pharmaceutical ginger is excavated when the stems and leaves are yellow in autumn and winter (October to December).
Storage Method:Young ginger and powdered ginger are not resistant to storage. They should be wrapped in plastic wrap and stored in the refrigerator for a maximum storage period of two weeks. Ginger is not suitable for refrigerated storage, otherwise it will lose water. Ginger without incision only needs to be placed in an indoor ventilated place. Any cut ginger should be wrapped in plastic wrap, stored in the refrigerator, and used within two weeks.
#Should Be / Avoided:
Appropriate: People with cold constitution, the elderly (helps to prevent high blood pressure) Taboo: Use with caution if there is heat in the viscera. Patients with yin deficiency and internal heat, eye diseases and hemorrhoids should not eat it.
*Edible Compatibility:
Affordable: Eating with winter melon, which is cold and cool, can neutralize its coldness and enhance the diuretic effect. Phase g: Eating with alcohol is easy to make hemorrhoids recur.
Cooking Skills:Ginger is widely used. Due to its strongest spiciness, old ginger is often used to make seasonings. When cooking meat, such as pork or fish, ginger can not only remove the fishy smell, but also enhance the aroma. Ginger can also be ground into juice and used as a dipping sauce, and tender ginger with more water is the most suitable. Ginger can also be pickled into kimchi. And cooking chicken wine, ginger duck will use old ginger. Ginger will be sliced, shredded, or chopped into minced ginger depending on the type of dish. Since the aroma of ginger is not heat-resistant, the cooking time should not be too long. If you want to retain the aroma of ginger, you need to abandon the traditional method of sauteing and add ginger later. Since the skin of ginger has the effect of stimulating the stomach to secrete digestive enzymes and reducing swelling and water, there is no need to deliberately peel off the skin when cooking ginger.
Notes:Ginger hurts Yin and helps fire, so don't eat too much.
Ginger contains a lot of gingerols. Eating on an empty stomach or eating a large amount at one time will stimulate the kidneys to excrete gingerol, and cause symptoms such as dry mouth, sore throat, constipation, and rising virtual fire. Avoid raw ginger in summer.
Old ginger tastes spicier than powdered ginger and tender ginger because old ginger contains the most gingerols. Medical research has found that eating ginger with other medicines may increase the body's absorption of the medicine.
Dish:Fried crab with ginger and green onion, pork feet ginger, dried tangerine peel and old ginger in duck soup, ginger buried in milk, and cola in ginger.
Supply Period: Supply Throughout The Year
Suggested Eating Method:
Ginger cooking technique
🥗 Recipe (English Version):
Google Recipe 🔍 :

English CookPad 🍳 :

BBC Good Food 🥙 :