Description
Zen Organic Farm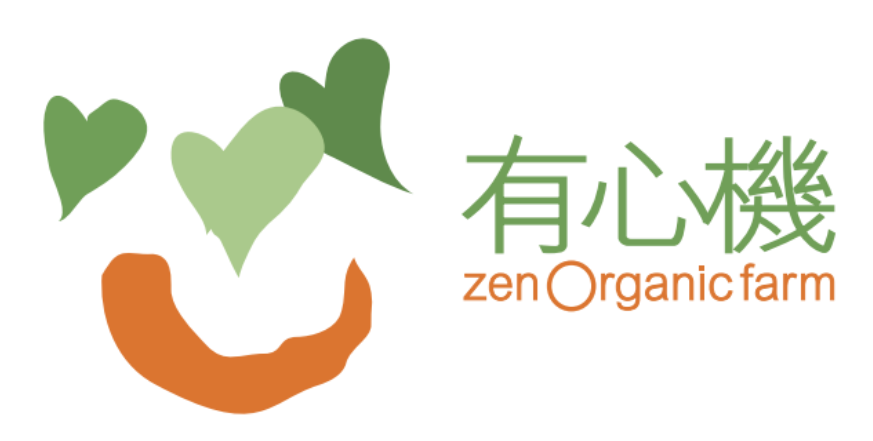 🚚 The Fastest Delivery Time : Every Tuesday.
🐝 Supplier / Place Of Origin:Zen Organic Farm / Fanling
🔖 Certification: Hong Kong Organic Resource Center Organic Certification Number C09001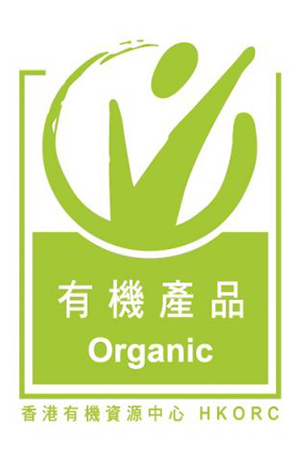 🌱 Producer Introduction:
Hong Kong has large and small organic farms that use hundreds of expenses. It is one of the large -scale. It covers an area of ​​200,000 feet. It was formerly a animal pasture. It has the largest greenhouse in Hong Kong. Essence 
We are missionary to plant healthy and delicious organic fruits and vegetables, and constantly discover and introduce overseas vegetables suitable for farming in Hong Kong, such as European tomatoes to supply more diverse local crops, and bring more friends who support organic low -carbon life. s Choice. It is very pleased that our efforts have been recognized in this area. The farm customers include internationally renowned Hong Kong hotels, Michelian restaurants and chefs and organic food stores.
🌱 Supplier Products:
🛍 Product Information (Main) (English):
Binomial Name:Brassica parachinensis Bailey
Chinese Name:菜心
Other Names:Choi Sum
Product Description:Because Westerners have never been very good at distinguishing between cabbage and other crops, they often confuse various vegetables in terms of names. Choy sum (also known as tall choy sum) produced in Guangdong Province is a type of choy sum, which is larger and sweeter than ordinary choy sum. It gets its name because it is produced in winter and is produced later than ordinary cabbage. It can be fried or boiled with crucian carp.
Sweet, cool in nature. It has the effects of clearing away heat and detoxifying, invigorating the middle and benefiting qi, dispersing the lungs and removing phlegm, clearing the stomach, dissipating blood stasis and reducing swelling. Cabbage is rich in fiber, which can not only provide satiety, but also promote intestinal peristalsis, which can effectively prevent constipation and intestinal cancer, which can lead to weight control. In addition, cabbage is also high in calcium, which is involved in muscle contraction and nerve transmission, enabling people to respond appropriately and quickly.
Originated in southern China, it evolved from pakchoi. Mainly distributed in Guangdong, Guangxi, Taiwan, Hong Kong, Macau and other regions. After the 20th century, it was successfully introduced in Japan.
Variety:The color of the stem varies from white-green to turquoise, the leaves are dark green, and there are small yellow flowers between the stems. There are three types of cultivars: early, medium and late.
Supply Season:It is produced throughout the year, but the sweetness produced in autumn and winter from September to April of the following year.
Storage Method:Seal in a plastic bag and store in the refrigerator for about 1 week.
#Should Be / Avoided:
Appropriate: It is especially suitable for people with qi and blood deficiency, puerperium women, people with edema, blood stasis, phlegm asthma, people who have just undergone surgery, people with chronic diseases, hypertension, hyperlipidemia, chronic bronchitis, and habitual constipation.
Contraindications: People with weak spleen and stomach should eat with caution.
*Edible Compatibility:
Suitable: Chinese cabbage and chicken: Because cabbage has the functions of helping digestion, regulating viscera and regulating intestines, while chicken has the functions of filling essence and marrow, promoting blood circulation and regulating menstruation, the two cooperate properly. Contraindications: Not reported in the literature.
Cooking Skills:Most of the mature cabbage will have small yellow flowers. Some restaurants will pluck the small yellow flowers to avoid giving customers the feeling that the cabbage is too old or too mature. Edible parts are leaves and tender stems. Soak the cabbage in water for about 45 minutes, then rinse under running water several times.
Notes:Soak the flower hearts in water for about forty-five minutes to let the parasites emerge; then rinse them off under running water. Because the surfaces of flowers and leaves tend to hold the most pesticides, they must be carefully cleaned.
Dish:Stir-fried beef with cabbage and cabbage with oyster sauce.
Supply Period: It Is Produced Throughout The Year, But The Sweetness Produced In Autumn And Winter From September To April Of The Following Year.
Suggested Eating Method:
Most of the mature dishes will have yellow flowers. Some restaurants will remove Xiaohuanghua to avoid the feeling of being too old or mature to give the guests. The edible part is leaves and tender stems. Soak the heart of the vegetables in the water for about 45 minutes, and then rinse several times under the flowing water.
🥗 Recipe (English Version):
Google Recipe 🔍 :

English CookPad 🍳 :

BBC Good Food 🥙 :

🔅Precautions (English Version):
☘️ Preserve vegetables
1. Leafy vegetables and softer vegetables, if packaged, should be placed in the cold box in the original package;
2. Organic Vegetables are more prone to spoilage if they have water droplets. Put the vegetables in a ventilated place to dry or wipe off the water vapor, then wrap the vegetables in slightly damp newspaper and put them in a plastic bag before refrigerating. ;
3. Organic vegetables do not use preservatives or special treatments. Vegetables are generally stored for three to five days. Some vegetables will decompose enzymes, so they should be eaten as soon as possible.
☘️ How to wash vegetables
1. Wash vegetables before cooking to keep them fresh;
2. It is not advisable to soak the vegetables for too long, and they should be washed first and then cut to avoid the loss of vitamins;
3. Washing vegetables with dilute salt water or Dish Drop can easily remove vegetable insects;
4. Cut vegetables with a stainless steel knife to reduce vitamin loss;
5. Vegetable leaves contain a lot of nutrients, so you should avoid shredding, chopping or grinding the leaves;
6. Immediately after cutting, to avoid the loss of vitamins due to air oxidation.