Description
A LA CARTE

🚚 The Fastest Delivery Time : 2-day delivery.
🐝 Supplier / Place Of Origin:A LA CARTE / France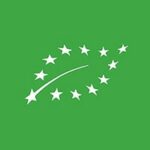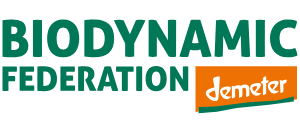 Organic European, Biodynamic & Sustainabie Agriculture certifications
🌱 About the Supplier:
We select our suppliers for the love they put in their products,
seeking the best quality while respecting traditional production methods.
Most of them are family owned, of human size. We value the direct collaboration with them.
By buying directly at the source, we are proud to contribute to the local economy,
while ensuring that, ultimately, our clients get the most tasty and fresh products at the best prices.
All our farmers follow specific certifications minimizing the use of chemicals. From sustainable agriculture ''Agriculture Raisonnee'' (AR) to Organic certified ''Agriculture Biologique'' (AB), these guarantees that the fruits delivered to you a safe and healthy.
🌱 Supplier Products:
🛍 Product Information:
Binomial Name:Vigna angularis
Chinese Name:紅豆
Other Names:Azuki Bean | Red Bean
Product Description:Adzuki bean is the dried and mature seeds of the annual semi-entangled herbaceous plant of the leguminous plant, red bean. Red beans are rich in nutrients such as protein, fat, carbohydrates, vitamin B complex, iron, potassium, phosphorus and various amino acids, etc. Among them, lysine and vitamin B are the highest among all beans, which are beneficial to the treatment of fatigue and beriberi. The disease effect is remarkable. The mineral content of potassium is the largest; its rich iron is an important component of heme and myoglobin. Sweet and sour in nature and flat in nature, it has the functions of clearing the lymph, dispelling edema, stopping diarrhea, treating boils, carbuncle, erysipelas, and blood in the stool.
Red beans are mainly produced in Southeast Asia and Japan, with the highest production in China
Variety:There is only one variety of red beans for mainstream consumption.
Supply Season:Hong Kong is supplied throughout the year. Sheng harvest period: late December to early February of the following year.
Storage Method:Red beans should be stored in a dry, airtight container in a cool, ventilated, dry place away from direct sunlight. Take adequate measures to prevent moisture, mildew and insects as much as possible, and store them in the refrigerator.
#Should Be / Avoided:
Suitable: Red beans have the functions of diuresis and detoxification, so people who suffer from edema, ascites, edema or dysuria should eat it. It is suitable for menstruating, postpartum and lactating women. People suffering from beriberi should eat it.
Bogey: The content of red bean purin is very high, gout patients should eat less, and ordinary people should not consume large amounts for a long time.
Pregnant women can eat red beans

Nature: neutral
Five Flavors in TCM: Sweet, Sour
Efficacy Clearing away heat and detoxification, invigorating the spleen and stomach, diuresis and swelling, ventilating and eliminating troubles, nourishing blood and raw milk
Red bean is a kind of food with the same origin of medicine and food, which has high medicinal value and good health care effect. Red beans are rich in nutrients and high in carbohydrates, of which starch accounts for about 64%, and the rest are pentosan, galactan, dextrin and sucrose, etc., almost no reducing sugar, and rich in vitamin E, potassium and magnesium , phosphorus, zinc, selenium and other nutrients, very suitable for pregnant women to eat. Pregnant women who eat red beans in moderation during pregnancy have the effect of nourishing blood and preventing anemia.
Red beans are rich in protein fiber, which is conducive to the elimination of toxins in the body and can effectively prevent constipation. Pregnant mothers are prone to edema and beriberi in the later stages of pregnancy. Eating red beans properly can remove edema and cure beriberi. Eating more red beans during lactation can promote the secretion of milk.
*Edible Compatibility:
Affordable: 1. Red bean and lily: Lily is rich in vitamin B1, B2 and C and other ingredients, with red beans rich in protein and iron and other nutrients, it has the effect of replenishing qi and blood and stabilizing the spirit. 2. Red beans and purple rice: Red beans contain iron, which helps to improve anemia, and purple rice is also rich in nutrients. Eating the two together is better for women's blood. Compatibility: 1. Red beans and tea: Red beans are rich in iron, but the tannins in tea will form insoluble iron with iron, thus reducing the body's absorption of iron. 2. Red beans and mutton: Mutton has the effect of warming the body, but the cold nature of red beans can easily reduce the warming effect of mutton, so the two should not be eaten before and after. Do not eat with lamb liver and lamb tripe, as it will cause food poisoning.
Cooking Skills:Red beans should be mixed with other cereals, usually made into bean paste, which can be made into bean paste as a filling for snacks and desserts. And the more rotten the red beans, the better, which can remove the fishy smell and be easily digested. Red beans can also be cooked in soup, bean rice or porridge.
Notes:The desserts that come with popular desserts at wedding banquets in restaurants in Hong Kong are usually "lotus seed lily red bean paste", which means "a precious son born every year, a happy marriage for a hundred years". Red bean ice drinks in Hong Kong ice houses and tea restaurants are also improved from red bean paste. Red bean ice can be added with appropriate amount of evaporated milk, coconut milk or vanilla ice cream according to personal taste.
If you want to boil the red beans to make sand, you can put the soaked red beans in the refrigerator, put them in boiling water and cook until the sand is formed, and finally add a piece of sugar to taste, otherwise the red beans will be hard to boil. In addition, when cooking red bean paste, tangerine peel will be added, and the first-grade tangerine peel with enough years is often more valuable than red bean paste.
Chixiaodou and red beans are slightly different. Chixiaodou has hard and small grains, slightly long body and reddish brown color; red bean is slightly larger, rounder in shape, bright red or reddish in color.
Beans are rich in purines, which are metabolized into uric acid. Uric acid itself is not a toxin but may contribute to the development or exacerbation of gout. However, recent research has questioned this association, finding that moderate intake of purine-rich foods is not associated with an increased risk of gout.
Dish:
Lotus seed lily red bean paste, red bean brown rice, red bean ice, red bean paste, red bean yokan.
This product is imported from foreign countries. The supply depends on the delivery situation. It may be insufficient or out of stock!
Suggested Serving Method:
Red beans should be mixed with other grain foods, which are generally made of bean paste, which can be made into bean paste as desserts and desserts. And the better the red beans, which can remove the fishy smell and easily digest. Red beans can also cook soup, rice rice or porridge.
🥗 Product Category (English):
Google Recipe 🔍 :

English CookPad 🍳 :

BBC Good Food 🥙 :