Description
Japanese Organic Food Series

🚚 The Fastest Delivery Time : 2-day delivery.
🐝 Supplier / Place Of Origin:Japanese Organic Food Series / Japan
🔖 Certification: Japan Organic JAS Certified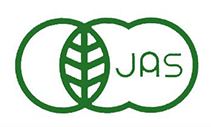 🌱 Producer Introduction:
We will deliver safe and secure foods that are attracting attention in the modern society where health consciousness is increasing,such as organic and food additive-free, as much as possible to the dining table not only in Japan but also around the world.
✈️ We deliver carefully selected Japanese ingredients to local health-conscious people through local supermarkets and shops as well as overseas Japanese food specialty stores and Japanese restaurants. In addition to processed foods, we will guide you to fresh fruits and vegetables, meat and seafood in a form that meets local needs.
🌱 Supplier Products:
🛍 Product Information (Main) (English):
Binomial Name:Arctium lappa L.
Chinese Name:牛蒡
Other Names:Edible Burdock | Greater Burdock
Product Description:Burdock is a root vegetable, biennial herb. In ancient China, burdock was called "Niufang" or the tail of a cow, and was used as a medicinal herb. Burdock has been used medicinally for a long time in China, but it has only been used for consumption in recent years. Burdock is also one of the Japanese favorite ingredients, and it is also known as the king of vegetables. Burdock is rich in dietary fiber, has the effect of rectifying the intestinal environment, and can effectively relieve constipation, and the lignin in it has anti-cancer effect and can effectively prevent colorectal cancer; inulin can prevent blood sugar The value rises rapidly, which is helpful for diabetic patients. In recent years, studies have pointed out that eating burdock regularly can also help anti-aging.
Burdock originated in Asia such as China and India, and also has wild varieties in Japan, Europe, and North America.
Variety:The varieties of edible burdock are mostly introduced from Japan, and there are common varieties and early summer varieties. Common varieties: tall plants, large leaves, tender meat, strong aroma, good quality.
Early summer varieties: the same tender meat, strong aroma, good quality, but softer texture.
Supply Season:The abundant production period is usually from November to January. In addition, the harvest period of early maturity varieties is from May to June.
Storage Method:The water content of burdock is easy to lose, so it should be eaten as soon as possible. Burdock does not need to be refrigerated for preservation, wrap it in newspaper or plastic wrap, and put it in a cool and well-ventilated place.
#Should Be / Avoided:
Appropriate: Because burdock contains inulin, which can help lower blood sugar, it is suitable for long-term consumption by diabetics. Contraindications: People who are prone to allergies and those with diarrhea due to spleen deficiency should not eat more.
*Edible Compatibility:
Availability: Not reported in the literature. Xiang Ke: No literature report.
Cooking Skills:Since the aroma and flavor of burdock are mostly in the position near the skin, try not to peel it and cook it directly. Although soaking in water can remove astringent liquid and make the color beautiful, but the aroma and flavor are also lost, so soaking time should not be too long. Burdock contains a lot of iron, which is easy to oxidize and discolor. The treated burdock can be soaked in water to prevent discoloration.
Notes:Burdock has the effect of lowering cholesterol, and eating it regularly can prevent arteriosclerosis. Burdock is warm in nature and sweet in taste, has the effect of expectorating phlegm and relieving cough, diuretic and improving renal function.
Burdock is also rich in dietary fiber, which is helpful for laxatives, which not only reduces cholesterol in the body, but also reduces the accumulation of toxins and wastes in the body.
Dish:Burdock tea, burdock fried three silk, burdock cake, cold burdock, burdock ribs soup, burdock stewed chicken.
Supply Period: The Abundant Production Period Is Usually From November To January. In Addition, The Harvest Period Of Early Maturity Varieties Is From May To June.
Suggested Eating Method:
Because the scent and flavor of the beef are mostly more than the near -skinned position, try not to peel and cook directly.
Although soaked water can remove astringent solution and make the color beautiful, but the flavor and flavor are also lost, so the water time should not be too long.
Bulls contain a large amount of iron, which is prone to oxidation and color, and can be immersed in water to prevent color degeneration in the processed beef.
🥗 Recipe (English Version):
Google Recipe 🔍 :

English CookPad 🍳 :

BBC Good Food 🥙 :

🔅Precautions (English Version):
🍎 Preserve fruits
1. Fruits especially with softer skin, if packaged, should be placed in the cold box in the original package;
2. Organic fruits are more prone to spoilage if they have water droplets. Put the fruits in a ventilated place to dry or wipe off the water vapor, then wrap the fruits in slightly damp newspaper and put them in a plastic bag before refrigerating. ;
3. Organic fruits do not use preservatives or special treatments. fruits are generally stored for three to five days in room temperature only, should be kept in fridge. Some fruits e.g. papaya will decompose enzymes, so they should be eaten as soon as possible.
🍏 How to wash fruits
Special attention: The dishes, especially small flowers and broccoli, are best soaked in the water to remove residual pesticides (I will have organic farms). It is recommended to use our vegetables and vegetables environmentally friendly cleaner
Dish Drops
for 3 to 5 minutes to eliminate residuals Sand and pesticide.
1. Wash fruits before eating to keep them fresh;
2. It is not advisable to soak the fruits for too long, and they should be washed first and then cut to avoid the loss of vitamins;
3. Washing fruits with dilute salt water or Dish Drop can easily remove vegetable insects;
4. Cut fruits with a stainless steel knife to reduce vitamin loss;
5. Vegetable leaves contain a lot of nutrients, so you should avoid shredding, chopping or grinding the leaves;
6. Immediately eat after cutting, to avoid the loss of vitamins due to air oxidation.