Description
Farm 28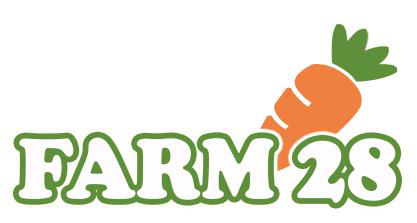 🚚 The Fastest Delivery Time : 2-day delivery.
🐝 Supplier / Place Of Origin:Farm 28 / Kam Tin
🔖 Authentication: HKORC Certificate No. : C14014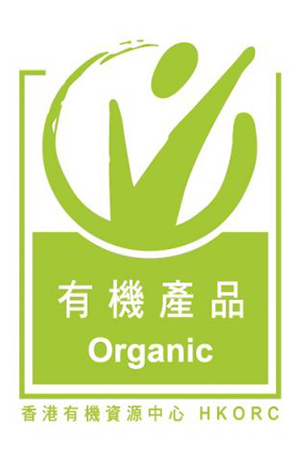 🌱 Manufacturer Introduction:
Covering an area of 100,000 square feet, it is located in Fung Kat Heung, Kam Tin, Yuen Long. With the aim of growing healthy crops, the public can enjoy high-quality and safe food at a low price, and hope that when purchasing locally grown fruits, the public can understand the importance of reducing carbon emissions on the environment, so as to achieve the goal of human beings and the greater world. Natural complementarity and harmonious coexistence. ​And in the future, we will grow more different healthy fruits and vegetables to provide customers with choices.
🌱 Supplier Products:
🛍 Product Information:
Binomial Name:Brassica rapa chinensis
Chinese Name:菜乾
Other Names:Dried Bok Choy
Product Description:Dried cabbage is dried Chinese cabbage. Under the sun, the cabbage gradually turns from white to brown, and becomes a rich dried vegetable. It is the best soup partner with monk fruit and carrot. The dark brown color of the soup looks sweet and bitter, but on the contrary, the soup tastes sweet and moist, and is suitable for drinking in dry climates that turn seasons into autumn. Physician Chen Zhenjian reminded that Luo Han Guo, dried vegetables and carrots are cold ingredients, and those with weak constitution should add ginger and red dates to neutralize the coldness of the soup.
Dried vegetables are combined with fresh cabbage to make Laohuo soup, which is also known as gold and silver vegetable soup, and the taste is sweet. Add other ingredients, such as tangerine peel, yam, apricot, etc., to make the soup more moist.
Variety:
Supply Season:The main production period is November each year, and it is available in Hong Kong throughout the year.
Storage Method:
#Should Be / Avoided:
Applicable people: General people, people who often stay up late, have sandblasting sound, cough due to lung heat, and people with hot gas/dry heat
Contraindications: People with physical weakness or cold spleen and stomach can add two strips of Codonopsis pilosula to reduce its cooling properties.
*Edible Compatibility:
Adding other ingredients, such as tangerine peel, yam, apricot, etc., makes the soup more moist.
Original website: Soup every Monday: Dried vegetable and tangerine peel Huaishan soup is first-class in clearing heat and reducing fire | on.cc east network | BinFUN star network https://hk.on.cc/hk/bkn/cnt/lifestyle/20190527/bkn-20190527170020478 -0527_00982_001.html
Cooking Skills:How to deal with dried vegetables?
1️⃣ Cut off the cabbage heads✂The part containing sand mainly comes from the cabbage heads. 2️⃣ Soak in frozen water in the refrigerator overnight🛀Although it is more time-consuming, it can retain the aroma of the dried vegetables, and the dried vegetables will be smoother when cooked. Some people are greedy and soak the dried vegetables in hot water, but this will lose the flavor of the dried vegetables. 3️⃣Soak until the dried vegetables begin to bloom, and the grains of vegetable worms will float to the water on their own, no need to brush them yourself.
Recipe: Luo Han Guo Vegetable Dried Radish Soup (Baoter)
Method: Wash the dried vegetables, soak them for half an hour, drain and cut into sections.
Ingredients: 1 dried vegetable, 1 carrot, 1 corn, Luo Han Guo
Ingredients for the recipe of dried vegetable soup: 1 catty of pork belly, 2 large pieces of dried vegetables, 5 figs, 3 candied dates, 1 tael of northern and southern apricots, 2 taels of soybeans, 1 carrot
Dried vegetable duck kidney soup
effect:
Clears lungs and moisturizes dryness, eliminates phlegm and fire, and relieves gastrointestinal problems
It is suitable for patients with dry cough without phlegm, dry throat and mouth, bad breath, and dry stool.
Ingredients:
Dried cabbage, figs, Nan'an duck kidney, Nan'an apricots, candied dates
Serving size:
Serves 4-5 people
Cooking method:
1) Soak the aged kidneys in warm water and cut into thick slices.
2) Soak the dry cabbage until soft, wash and remove the heads and cut into sections.
3) Cut the figs in half, wash the candied dates and set aside.
4) Pork trotters/lean meat, boil in water and set aside.
5) Put all the ingredients into the pot, add about 12 bowls of water (approximately ~2400ml), turn to low heat and simmer for two hours. Just add salt to taste before drinking.
Recommended ingredients:
Lean meat
storage method:
It is recommended to store it in the normal compartment of the refrigerator (0-3 degrees).
Suitable for:
All people in general. Pregnant women and those with spleen and stomach deficiency should not take it.
Notes:Dried vegetables and fresh cabbage are boiled into Laohuo soup, which is also known as gold and silver vegetable soup, and the taste is sweet.
Dish:
Monk fruit, vegetable and dried radish soup (batter), dried vegetable, fig, carrot and almond soup
Dried vegetable duck kidney soup
🥗 Product Category (English): Dried Bok Choy
Google Recipe 🔍 :

English CookPad 🍳 :

BBC Good Food 🥙 :