Description
CLUB DES FROMAGES

🚚 The Fastest Delivery Time : It takes 2-3 days.
🐝 Supplier / Place Of Origin:CLUB DES FROMAGES / Loire Valley, France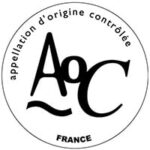 Appellation d'Origine Contrôlée (AOC)
🌱 About the Producer:
If you want to treat your guests with various high -quality French cheese, but soon realize that it costs a lot of money, then Club des fromAges is a solution. Two French entrepreneurs are purchased directly from the manufacturer, ensuring the highest quality, unique freshness and more preferential prices than any other cheese retailers in the town, which benefits the villagers and food lovers.
🌱 Supplier Products:
🛍 Product Information:
Rated 4.40 out of 5 based on 5 customer ratings (5 customer reviews)
Known since the XVIth century, Crottin de Chavignol has two different stories about its name. The first version is that 'Crottin' is derived from the word 'crot' which means 'hole' in Berrichon dialect. Crot was a small oil lamp made with burned clay that looked like the mould used to prepare the cheese.
The other explanation is that older 'Crottin' cheese gets harder and browner and tends to look like dung. The French word for an animal dropping being 'Crotte'.
The texture of AOP Crottin de Chavignol is dry, firm, and breakable but the cheese is melting when you have it in the mouth. It is really herbal, nutty, farmy and goatty. Crumbled on the top of a beetroot salad for a perfect lunch.
Pre -order once a week. The supply depends on the delivery situation, or it will be shipped separately.
👩🏻‍🍳 Suggested Serving:
🍷 Wine Pairing:
Red Wines (Cotes Du Rhone, Bourgogne)
White Wines (Sauvignon Blanc, Sancerre)
Sparkling Wines (Champagne)
🥗 Product Line:
chèvre
🔅 Remark:



🚚 Supply Period:
Annual supply
Cheese Pairing Chart cheese matching table