Description
Queserias Picos de Europa
🚚 The Fastest Delivery Time : It takes 2-3 days.
🐝 Supplier / Place Of Origin:Queserias Picos de Europa / Spain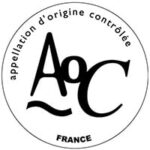 Appellation d'Origine Contrôlée (AOC)
🌱 About the Producer:
The birthplace of Waldowan Blue Cheese
In the center of the European Peak, between the impressive limestone mountain peaks and dense forests, our ancestors began to make Waldorine Blue Cheese.
This tradition is rooted in our DNA. Our grandfather Tomás Alonso González founded our company Queserías Picos de Europa in the 1970s.
🌱 Supplier Products:
🛍 Product Information:
Discover all the pleasure of the Cremo de Queso Azul which is a blue cheese cream. With a creamy texture, this cheese spread is ideal for snacking during dinners, spread on a slice of bread, or accompanied by carrot or celery sticks.
A red wine or even a sweet Muscat can go perfectly with this delicious cheese cream. Combine it with your favourite cheese and cold cuts to create a quick, simple, and original cheese table.
🔸 Supplementary Information:
Pre -order once a week. The supply depends on the delivery situation, or it will be shipped separately.
👩🏻‍🍳 Suggested Serving:
🍷 Wine Pairing: Spanish Red Wines, Sweet Wines (MUSCAT)
🥗 Product Line:
Blue Cheese
🔅 Remark:




Best Before: 13 Mar 2024
🚚 Supply Period:
Annual supply
Cheese Pairing Chart cheese matching table