Description
A LA CARTE

🚚 The Fastest Delivery Time : 2-day delivery.
🐝 Supplier / Place Of Origin:A LA CARTE / Belgium
🔖 Certification: demeter Biodynamic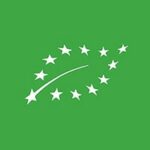 🌱 About the Producer:
We select our suppliers for the love they put in their products,
seeking the best quality while respecting traditional production methods.
Most of them are family owned, of human size. We value the direct collaboration with them.
By buying directly at the source, we are proud to contribute to the local economy,
while ensuring that, ultimately, our clients get the most tasty and fresh products at the best prices.
All our farmers follow specific certifications minimizing the use of chemicals. From sustainable agriculture ''Agriculture Raisonnee'' (AR) to Organic certified ''Agriculture Biologique'' (AB), these guarantees that the fruits delivered to you a safe and healthy. On top of the tests done by our farmers, we also perform our own chemical test upon each arrival of the fruits.
🌱 Supplier Products:
🛍 Product Information (Main) (English):
Binomial Name:Setaria italica (L.) P. Beauv.
Chinese Name:古斯米
Other Names:Couscous | kuskus
Product Description:In 2020, couscous was included in the UNESCO Intangible Cultural Heritage List. Durum wheat is one of the most important cereals grown in regions such as North Africa, Southern Europe and the Middle East.
In Morocco, Algeria, Tunisia, and Libya, it is generally served with vegetables (carrots, potatoes, and turnips) cooked in a spicy or mild broth or stew, usually with some meat (generally, chicken, lamb, or mutton).
Couscous with vegetables and chickpeas
This word comes from the Berber language and has a rather obscure meaning. We can only be sure that the "S" at the end means that it is rolled, steamed and rounded. Couscous originated in North Africa also known as the Maghreb. Now popular in Armenia and the Middle East. Due to the immigration of North Africans to many countries around the world, the dish is now increasingly famous in other regions such as southern France, Sicily and Brazil.
dried couscous
cooking
Couscous is usually steamed and eaten as a staple food. After steaming, it will become looser and can be made into rice bowls with lamb, beef, chicken, eggs, zucchini, carrots, chickpeas (you can add as much as you like), onions, Potatoes, tomatoes, parsley, white radish, green peppers, fennel, hot sauce, cumin, etc. are edible. There are also steamed "instant couscous" on the market. You only need to add boiling water and stir for a few minutes before eating, which is very convenient.
Couscous is not cooked but steamed (with hot water) and is usually served as a main dish. Spices are essential, the most commonly used being ginger, pepper and turmeric. These spices are added to broth along with chicken or red meat and vegetables. There should be enough for the stew, since couscous is dry and therefore highly absorbent. Couscous can also be served cold. In this case, it might be the base for a seafood salad, or it might be used to make Tabouleh. Couscous can also be made into confectionery with the addition of milk, raisins or almonds.
In Brazil, couscous is a typical dish from the northeast of the country and is part of three meals a day. Usually prepared from starch, wheat flour, corn, rice or cassava. In the Southeast, it is served with butter, eggs, or meat.
The word "couscous" (also cuscus or kuskus) first appeared in French in the early 17th century, from the Arabic kuskus,
North African cuisine: Moroccan, Berber, Algerian, Tunisian, Libyan, Egyptian
Variety:
Supply Season:Hong Kong is supplied throughout the year.
Storage Method:Store in a cool dry place.
#Should Be / Avoided:
There are no literature reports.
*Edible Compatibility:
Food Pairings:
Perfect for hot meals with carrots, potatoes and dried raisins.
Cooking Skills:Traditionally, North Africans used food steamers (called taseksut in Berber, كِзْكَר kiskas in Arabic, and couscousier in French). The base is a tall metal pot shaped like an oil can in which meat and vegetables are stewed. On top of the base, there is a steamer basket where the couscous is cooked, absorbing the flavors in the stew. The lid of a steamer has holes on the edge so that steam can escape. You can also use a pot with a steamer insert. If the hole is too large, line the inside of the steamer with damp cheesecloth.
A kiskas (French: couscousier), a traditional couscous steamer.
Couscous is sold in most supermarkets in Europe and the United States and comes pre-steamed and dried; package instructions usually mention adding 1.5 parts boiling water or stock and cream to each serving of couscous and covering tightly for five minutes. The couscous will then puff up and within minutes it can be fluffed with a fork and served. Pre-steamed couscous takes less time to prepare than regular couscous.
Couscous after cooking
In North Africa, couscous made with coconut milk and cassava flour is more common for breakfast. In general, the country accepts all types of side dishes. Other foods to eat with couscous include fish, shrimp and chicken.
How to eat in various places
Morocco
Moroccan couscous is a popular dish in Moroccan cuisine and is considered one of Morocco's national dishes. This is a delicious and hearty dish consisting of small balls of steamed semolina (also called couscous) served with a variety of vegetables and meats. Moroccan couscous broths or stews vary and use different vegetables and meats. Some of the most popular ingredients include onions, carrots, chickpeas, tomatoes, lamb or beef. Moroccan spices such as cumin, coriander and turmeric are added to give the dish a unique flavor. Moroccan couscous is typically served on a communal platter or bowl, with diners forming small balls of couscous with their hands and dipping them into broth or stew. It's a social and interactive way of eating, with friends and family sharing the same dish.
Türkiye
Kouskousaki (Κουσκουσάκί (Greek) or kuskus (Turkish)) is a pasta from Greece and Turkey that is cooked and served with cheese and walnuts.
Tunisia
It is usually cooked with harissa and eaten with fish, beef, and mutton.
Libya
It is usually cooked with mutton, and beef is rarely used. Sometimes it is also eaten with honey and nuts as a dessert.
Israel
Israeli couscous is larger than regular couscous
Israeli cosmi was brought to Israel by Jews living in North Africa in the early 20th century. Generally, Israeli couscous is eaten with cheese and a variety of vegetables.
Egypt
Mainly sweets, with nuts, cream, sugar, etc.
Brazil
Cuscuz (Portuguese pronunciation: [kusˈkus]) is a couscous-like dish from the northeastern region of Brazil. It is made from cornmeal and is served hot with meat and cold with milk. In the state of São Paulo, cuscuz is pressed into molds decorated with orange slices to create a dish called "cuscuz Paulista," a variation of the original version made by locals after waves of immigrants from the northeastern region.
Simple Couscous
This couscous recipe is fluffy and perfectly seasoned in minutes! Here are tips on how to...
raw material
1 1/2 cups water or stock
1 cup dry couscous*
1/2 teaspoon kosher salt
1 tablespoon olive oil
2 tablespoons lemon juice
Notes:There are no literature reports.
Dish:
Couscous with vegetables and chickpeas
Moroccan Fez Couscous
Moroccan couscous with tfaya and grilled chicken
Moroccan couscous with vegetables, meat and tfaya
Tunisian brown couscous and vegetables
Fish couscous from Tunisia
Algerian couscous from Kabylia
Brazilian cake made with couscous
Serving Method:
It is very suitable for hot meals with carrots, potatoes and dried raisins.
此產品為外國進口,供應視乎到貨情況,有可以數量不足或缺貨!
Suggested Eating Method:
Traditionally, North Africans use food steamers (Berbell is called tasksutsut, and Arabic is called كِ з ْكَ ْكَ Kiskas, French is called Couscousier). The base is a tall metal pot with a shape like a oil pot with stew and vegetables inside. At the top of the base, there is a steamer. The place where the steamed coarse flour is the place where the thick wheat flour is steamed to absorb the taste of the stew. There are holes on the edge of the lid of the steamer so that the steam can be relieved. You can also use a pot with a steamer plug -in. If the holes are too large, you can pad the damp cotton cloth on the inside of the steamer.
>
A Kiskas (French: Couscousier), traditional steamed coarse wheat flour steamer.
Gusgus is sold in most supermarkets in Europe and the United States, and has been steaming and drying. The packaging instructions usually mention 1.5 parts of boiling water or broth and cream to each coarse wheat flour, and cover it tightly for five minutes. Then steam the thick wheat flour to swell, and you can loosen it with a fork within a few minutes. Pre -steaming rough wheat flour preparation time is less than ordinary steamed coarse wheat flour.
🥗 Product Category (English):
Google Recipe 🔍 :

English CookPad 🍳 :

BBC Good Food 🥙 :