Description
Eva Sun Fung Farm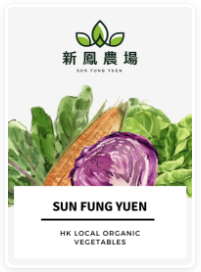 🚚 The Fastest Delivery Time : Every Tuesday.
🐝 Supplier / Place Of Origin:Eva Sun Fung Farm / Fanling
🔖 Certification: Local Regenerative Agricultural Approved Farm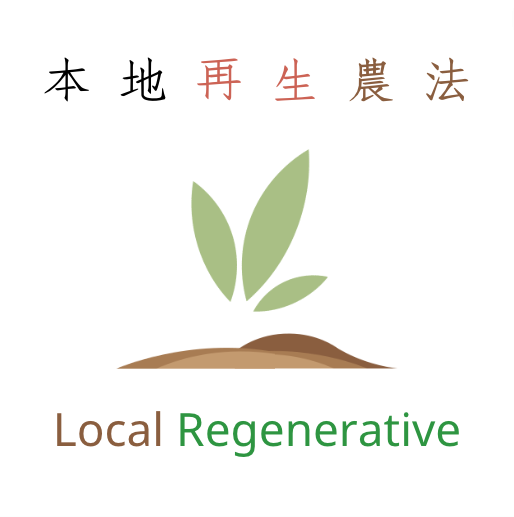 🌱 Producer Introduction:
EVA's crops are planted with compost methods, the taste is more fragrant, the crop tastes and nutrition is more abundant. Vegetables have better fiber, can promote gastrointestinal motility, help eliminate garbage and toxins in the body, and reduce cholesterol.
Regenerate farming method, use enzymes and organic compost to allow vegetables to absorb soil minerals. The advantages of emphasizing the high content of soil organic matter and regeneration agricultural laws are the use of compost planting. Regenerative agricultural law cannot be immediate, but in the long run, it can maintain soil health and produce better crops!
🌱 Supplier Products:
🛍 Product Information (Main) (English):
Binomial Name:Allium tuberosum Rottler ex Spreng.
Chinese Name:韭菜
Other Names:Chinese Chive
Product Description:Pungent, sweet, warm in nature. It has the functions of warming and promoting qi, promoting blood circulation and removing blood stasis, dispersing blood stasis and detoxifying, warming kidney and strengthening yang, and stimulating nerves.
Native to northern Europe and China. Now distributed in Europe and North America, and cultivated all over China.
Variety:Leek is a perennial herb with clustered bulbs, nearly round, slender leaves, strip-shaped and flat, and solid, with small white flowers. There are spring chives (chives produced in spring) and summer chives (chives produced in summer); spring chives are rich in aroma and sweet, while summer chives are a bit bitter.
This variety is mainly divided into three categories: "leaf chives", "moss chives" and "root chives". "Leaves with leeks" is the most common variety, which can be cooked by cutting green leaves. If the leeks are softened by shading, they will become "leek yellow", commonly known as "leek yellow", which is light yellow in color and soft in texture. "Chives for moss" refers to the flowers of chives, commonly known as "leek flowers". The stems are particularly thick, and the buds are white before blooming, with a refreshing aroma. "Root leek" means that the root is mainly eaten, which can be pickled and eaten, and its young leaves can also be eaten.
Supply Season:It is produced all year round, with the best quality in early spring.
Storage Method:Leeks are very perishable, and it is not advisable to eat leeks that have been cooked overnight. It should be stored in a ziplock bag and stored in the refrigerator for about 1 to 2 days.
#Should Be / Avoided:
Applicable: Suitable for people with impotence due to kidney deficiency, cold pain in the abdomen, choking and nausea, chest pain, asthma, hematemesis, hematuria, people suffering from hemorrhoids, mammary carbuncle, scabies, constipation, bruises, cold pain in the waist and knees.
Taboo: People with yin deficiency and fire, people with hot constitution, poor gastrointestinal function, eye diseases, people with carbuncle sore, skin ringworm, dermatitis, wet poison, people with lung cancer, stomach cancer, liver cirrhosis, cholecystitis, gallstones, chickenpox Do not eat. Those with tongue sores, bad breath and sores should eat less.
*Edible Compatibility:
Appropriate: 1. Leek and sunflower oil (or other vegetable oils): The carotenoids in leeks need to be eaten together with vitamin E and unsaturated fatty acids in vegetable oil in order to have a full effect, so as to exert their antioxidant function and play a role in Prevent cancer, heart disease and other diseases. 2. Leek and pork lean meat: Chives containing allicin and pork lean meat containing vitamin B1 are fried together to help the body concentrate, eliminate fatigue, and have the effect of beauty and beauty. Avoid: 1. Leeks and honey: As leeks are rich in dietary fiber, and honey has a laxative effect, eating both at the same time will easily cause diarrhea. 2. Leeks and vinegar: Vinegar and other acidic seasonings can destroy the carotenoids contained in leeks, causing them to lose their nutritional value. 3. Do not eat chives when taking vitamin K, otherwise it will reduce the efficacy of the drug.
Cooking Skills:Edible parts are young leaves. Remove the near-end of the leaves, soak them in water for fifteen minutes, and then wash them with running water.
Notes:Leek contains an organic sulfur compound "propylene sulfide", which has a very high antioxidant effect, helps protect cells from free radical damage, and prevents cancer.
Leek will bloom and bear fruit in August every year. Its seeds are called "Jiuzi" and are used as Chinese medicinal materials to treat impotence, spermatorrhea, enuresis, frequent urination and other diseases.
Dish:Scrambled eggs with chives, pig carrots with chives, fried shrimp with chives.
🥗 Recipe (English Version):
Google Recipe 🔍 :

English CookPad 🍳 :

BBC Good Food 🥙 :

🔅Precautions (English Version):
☘️ Preserve vegetables
1. Leafy vegetables and softer vegetables, if packaged, should be placed in the cold box in the original package;
2. Organic Vegetables are more prone to spoilage if they have water droplets. Put the vegetables in a ventilated place to dry or wipe off the water vapor, then wrap the vegetables in slightly damp newspaper and put them in a plastic bag before refrigerating. ;
3. Organic vegetables do not use preservatives or special treatments. Vegetables are generally stored for three to five days. Some vegetables will decompose enzymes, so they should be eaten as soon as possible.
☘️ How to wash vegetables
1. Wash vegetables before cooking to keep them fresh;
2. It is not advisable to soak the vegetables for too long, and they should be washed first and then cut to avoid the loss of vitamins;
3. Washing vegetables with dilute salt water or Dish Drop can easily remove vegetable insects;
4. Cut vegetables with a stainless steel knife to reduce vitamin loss;
5. Vegetable leaves contain a lot of nutrients, so you should avoid shredding, chopping or grinding the leaves;
6. Immediately after cutting, to avoid the loss of vitamins due to air oxidation.