Description
Organic Farmula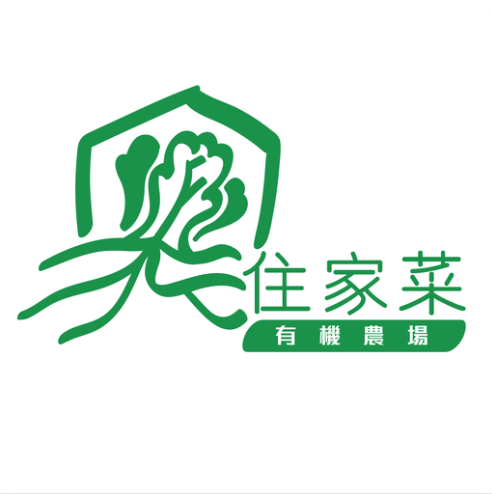 🚚 The Fastest Delivery Time : Every Tuesday.
🐝 Supplier / Place Of Origin:Organic Farmula / Kam Tin
🔖 Certification: Hong Kong Organic Resource Center Organic Certification Number C20003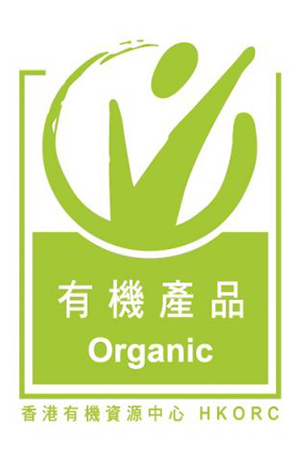 🌱 Producer Introduction:
Hong Kong has large and small organic farms with hundreds of or small. Organic Farmula are one of the large -scale. It covers an area of ​​80,000 feet. It has one of the largest greenhouses in Hong Kong. It adopts scientific research technology and is committed to developing modern organic farming. 
"Organic Farmula" wants to choose a local dish that is more assured of Hong Kong people than one more Hong Kong dishes, a native Hong Kong cuisine.
"Organic Farmula" planned in May 2019, and the land wasteland was opened in August. The first batch of dishes were released in December until June 20, 2020. After two spring, summer, autumn and winter, experienced crops have been lost, and production so far can be regarded as stable. "Home Cai" believes that Hong Kong's agriculture must continue to move. It must first modernize, reduce labor, ensure production and quality, to attract more young people to join and continue the sunset industry. At the same time, farms, farms, farms, and high -quality sales platforms must be combined to promote the local real estate industry. Eat, why is it controlled by others? Intersection
"Home Cai" hopes to walk with the "Planting Market", bring organic life to the community, and support health and environmental protection.
🌱 Supplier Products:
🛍 Product Information (Main) (English):
Binomial Name:
Chinese Name:車厘茄
Other Name:Cherry Tomato
Product Description:A small tomato, hence the name small tomato. Taste delicious raw, can also be dried to make candied fruit. It is refreshing and sweet when eaten raw, and has a good taste. There are many small seeds like ordinary tomatoes, but they are seedless, have high Nutritional value, and taste slightly sweeter than ordinary tomatoes.
Nutritional value
Cherry tomato has higher lycopene and vitamin C, and slightly higher sugar and calories than tomato.
Lycopene is a component found in cherries and other tomato varieties. These are the ones that give the fruit its characteristic red color. Lycopene is a carotene with antioxidant properties. Plus, it's 10 times more effective than other classic antioxidants like Vitamin E.
Variety:
Supply Season:The main production period is from November to April of the following year, and Hong Kong is supplied throughout the year.
Storage Method:
#Should Be / Avoided:
*Edible Compatibility:
Cooking Skills:Usually eaten as fruit or with salads, it is rich in nutrients.
Notes:Cherry tomatoes contain a lot of vitamin K and potassium. People with kidney problems should reduce potassium intake, otherwise it may cause adverse effects such as kidney stone formation or recurrence.
Dish:Scrambled Eggs with Cherry Tomatoes
Supply Period: The Main Production Period Is From November To April Of The Following Year, And Hong Kong Is Supplied Throughout The Year.
Suggested Eating Method:
Usually, it is used as a fruit or a sandwich, which is rich in nutrients.
🥗 Recipes (English Veersion):
Google Recipe 🔍 :

English CookPad 🍳 :

BBC Good Food 🥙 :

🔅Note (English Version):
🍎 Preserve fruits
1. Fruits especially with softer skin, if packaged, should be placed in the cold box in the original package;
2. Organic fruits are more prone to spoilage if they have water droplets. Put the fruits in a ventilated place to dry or wipe off the water vapor, then wrap the fruits in slightly damp newspaper and put them in a plastic bag before refrigerating. ;
3. Organic fruits do not use preservatives or special treatments. fruits are generally stored for three to five days in room temperature only, should be kept in fridge. Some fruits e.g. papaya will decompose enzymes, so they should be eaten as soon as possible.
🍏 How to wash fruits
1. Wash fruits before eating to keep them fresh;
2. It is not advisable to soak the fruits for too long, and they should be washed first and then cut to avoid the loss of vitamins;
3. Washing fruits with dilute salt water or Dish Drop can easily remove vegetable insects;
4. Cut fruits with a stainless steel knife to reduce vitamin loss;
5. Vegetable leaves contain a lot of nutrients, so you should avoid shredding, chopping or grinding the leaves;
6. Immediately eat after cutting, to avoid the loss of vitamins due to air oxidation.