Description
A LA CARTE

🚚 The Fastest Delivery Time : 2-day delivery.
🐝 Supplier / Place Of Origin:A LA CARTE / Brittani, France
🔖 Certification: Organic European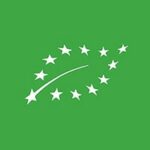 🌱 About the Producer:
We select our suppliers for the love they put in their products,
seeking the best quality while respecting traditional production methods.
Most of them are family owned, of human size. We value the direct collaboration with them.
By buying directly at the source, we are proud to contribute to the local economy,
while ensuring that, ultimately, our clients get the most tasty and fresh products at the best prices.
All our farmers follow specific certifications minimizing the use of chemicals. From sustainable agriculture ''Agriculture Raisonnee'' (AR) to Organic certified ''Agriculture Biologique'' (AB), these guarantees that the fruits delivered to you a safe and healthy. On top of the tests done by our farmers, we also perform our own chemical test upon each arrival of the fruits.
🌱 Supplier Products:
🛍 Product Information (Main) (English):
Binomial Name:Daucus carota L. var. sativa DC.
Chinese Name:彩色甘筍
Other Names:Rainbow Carrot
Product Description:Carrots are one of the most popular vegetables. They're sweet, crunchy, and an excellent source of vitamin A. Did you know that the classic orange carrot we all know and love is not actually the original color of a carrot?
The flavor of each color varies from variety to variety, but there isn't much flavor contrast between them. Some varieties are sweet and spicy in flavor, while others are sweeter than orange carrots.
One- or two-year-old semi-cold-resistant herbaceous plants, the optimal growth temperature is about 20 degrees Celsius. It tastes sweet and pungent, and has a neutral nature (the roots are slightly warm). It has the effects of strengthening the spleen, harmonizing the middle, nourishing the liver and improving eyesight, resolving phlegm and relieving cough, clearing away heat and detoxifying. Carrots are rich in potassium, calcium, magnesium, iron, phosphorus and other minerals, as well as carotene that can be converted into vitamin A, which helps prevent night blindness. Lutein and cornin help prevent retinopathy. Carrots have many health benefits in traditional Chinese medicine, so they are known as "little ginseng".
It is native to central and western Asia, near Afghanistan. It was introduced to Europe from Iran in the tenth century and is widely cultivated in the Mediterranean area. It was introduced to China from the Western Regions in the 13th century (that is, the middle of the Yuan Dynasty). Because its appearance is similar to that of a radish and it comes from the Hu area, it is called carrot. Now it is distributed all over the world. In China, there are more Sichuan, Guizhou, Hubei, Jiangxi, Zhejiang, Shandong, Fujian, Henan and Taiwan.
The carrot is a descendant of the wild carrot or Queen Anne's lace. Believed to have originated in Asia around 900 AD, carrots are actually yellow and purple! Orange carrots didn't appear until the 1400s to 1500s.
Variety:According to the place of origin, appearance and length: (1) New Kuroda Wucun (from Japan, the root shape is tail-shaped); (2) Improved Kuroda Wucun (has a larger yield and strong disease resistance);
(3) Seoul Six Cun (from South Korea, the root shape is cylindrical); (4) Three Red Six Cun (the skin, meat and core are more intensely red); (5) Golden Crown Five Cun (the root is orange-red); (6) American Five Inch
Supply Season:The harvest period is from December to April. Since proper refrigeration can extend the shelf life to half a year or more, carrots in summer and autumn are mostly refrigerated products. =if(isblank(P:P),"",(GOOGLETRANSLATE(P:P,"zh-hant","en")))
Storage Method:If the carrots have been washed when buying, the leaves should be removed first, because the leaves can accelerate the shrinkage of the roots. Before storing carrots, cut the head and tail to prevent it from sprouting, and cut the tail to prevent it from growing fibrous roots. Because both will consume the nutrients and water of carrots. In winter, spray the surface of carrots with moisture, wrap the whole with newspaper, and stand upright in a well-ventilated place. In summer, spray water on the surface of carrots, wrap the whole with newspaper, put them in a plastic bag, and store them upright in the refrigerator. Cut carrots should be used up within a week as the root skin of carrots is easily damaged.
#Should Be / Avoided:
Appropriate: It has a nourishing effect on those who are weak after illness, pregnant or postpartum women
Bogey: People with deficiency of the spleen and stomach should not eat it raw. People who are trying to control their blood sugar should take extra care when drinking carrot juice because juicing increases the sugar concentration.
Pregnant women can eat a small amount of carrots

Nature: neutral
Five Flavors in TCM: Sweet, Spicy
Efficacy Tonify the middle and lower qi, benefit the stomach, nourish the liver and improve eyesight, reduce phlegm and relieve cough
Carrots are fat-soluble substances, so they should not be eaten raw or in excess, otherwise the liver will not be able to metabolize them, and if there is too much carotene in the blood, the skin will turn yellow. Eating carrots in moderation has the effects of benefiting the liver and improving eyesight, benefiting the diaphragm and widening the intestines, invigorating the spleen and eliminating malnutrition, enhancing immune function, lowering blood sugar and lipids, etc.
*Edible Compatibility:
Appropriate: Eating together with astragalus, pork belly or yam can strengthen the effect of tonifying weakness and relieving indigestion. Eating with pineapple can keep the cerebral blood vessels unblocked and reduce the incidence of cerebral hemorrhage.
Interaction: Eating with ginseng at the same time will cancel each other out. Because carrots contain vitamin C decomposing enzymes, eating raw together with peppers, tomatoes or radishes will decompose vitamin C and destroy the nutritional value.
It should not be eaten with alcohol, because carotene in carrots and alcohol enter the human body together to produce toxins in the liver, which can easily cause liver disease.
When eating carrots, it is advisable to eat them with vegetables rich in vitamin C (such as spinach, rapeseed, cauliflower, tomato, pepper, etc.), fruits (such as citrus, lemon, strawberry, dates, etc.), which will have a synergistic effect and increase the nutrition of carrots value.
The chewing time should not be too short, because some nutrients contained in carrots are insoluble in water, it is suitable to add cooking oil to increase nutrient absorption.
Cooking Skills:Carrots are widely used. Orientals mostly use them to cook soup or juice, and westerners use them to eat raw or cold salads. Since carotene and vitamin a are both fat-soluble, cooking with cooking oil will be better absorbed than raw or juiced. Because carotene and vitamin a are not destroyed by high heat, the nutritional content of cooked carrots will not change greatly. Since the rind is rich in carotene, don't peel it too thickly.
Notes:Carrots are generally misunderstood as unsuitable for diabetics due to their high glycemic index. In fact, since the structure of carrots is mostly water, a carrot only has about four grams of carbohydrates, and eating a lot of carrots will have the effect of a sharp increase in blood sugar. Diabetics do not need to quit eating carrots.
The recommended daily allowance for vitamin A for adults is about 800 micrograms retinol active equivalents, which is equivalent to half a medium carrot.
Excessive intake of carrots will lead to excessive intake of carotene, and changes in skin pigmentation may lead to yellowing of the skin. As long as you stop eating for a few weeks, the pigmentation will fade away without any long-term effect on the skin.
Pregnant women should not overeat carrots, because too much vitamin A can lead to abnormal death of cells in the spine and increase the risk of birth defects.
Excessive intake of vitamin A for a long time may inhibit bone building ability, thus leading to osteoporosis and fractures.
Dish:
Green Carrot Pig Exhibition Soup, Corn Carrot Soup, Vegetarian Spring Rolls, Salad, etc.
Serving Method:
If you think that you know the carrots, then you will find its ancient varieties, from the heirloom white to the surprising purple, and the well -known orange variety, and have its own aroma and texture!
White carrots have a mild flavor, and there are almost no other colors of carrots that are commonly contained in the soil flavor. These types of carrots are also sweeter than other types of carrots. Purple carrots have a strong sweetness, sometimes accompanied by pepper flavor.
此產品為外國進口,供應視乎到貨情況,有可以數量不足或缺貨!
Suggested Eating Method:
Carrots are widely used. Oriental people are mostly used to cook soup or juice, and Westerners are mostly used to eat or cold. Because carotene and vitamin A are fat -soluble, adding edible oil to cooking will be better than eating or juice. Because carotene and vitamin A will not be damaged by high fever, the nutritional content of carrots after cooking will not change greatly. Because the outer skin is rich in carotene, do not cut too thick when peeling.
🥗 Product Category (English):
Google Recipe 🔍 :

English CookPad 🍳 :

BBC Good Food 🥙 :