Description
Yunnan Organic Certified Vegetables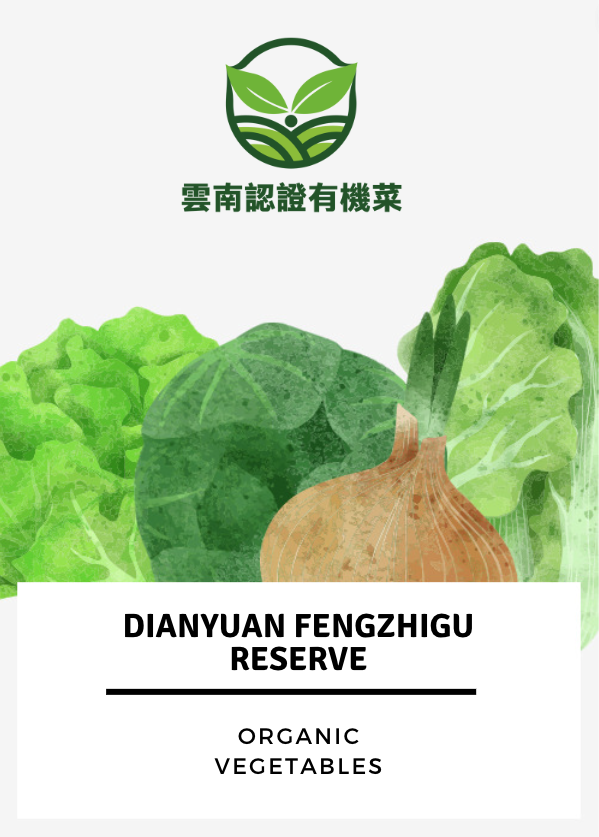 🚚 The Fastest Delivery Time : On Tuesday, Thursday, Saturday, arrived.
🐝 Supplier / Place Of Origin:Yunnan Organic Certified Vegetables / Yunnan
🔖 Certification: Organic certification by China and Canada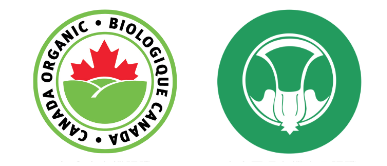 🌱 Producer Introduction:
Yunnan Kunming Organic Vegetable Farm is located in Dianyuan Wind Valley Reserve, Panlong District, Kunming City, Yunnan, where the soil is fertile and the water source is clean; the requirements for environmental governance in the area are strict. Taking into account both the ecological environment and economic development, the farm strictly abides by organic standards, and there is no agricultural pollution. The organic vegetables grown in the protected area are particularly sweet and delicious.
The unique climate of Yunnan
Yunnan has a good climate and abundant sunshine, with an average temperature of 14.9°C, a maximum temperature of 31.5°C, and a minimum temperature of -7.8°C; the rainy season is mainly concentrated in May to September; the relative humidity is 76%. The plateau in Panlong District is about 1891m above sea level, and gradually decreases from north to south in a ladder shape. The altitude is between 1500m and 2800m, which is most suitable for planting diversified vegetables.
get two-factor authentication
Because the certification standards in China and Hong Kong are different and uneven. In view of this, hoping to gain the recognition and trust of consumers, organic vegetables in Kunming, Yunnan have obtained dual certification: domestic organic certification and Canadian organic certification.
In 2016, the Consumer Council conducted a random inspection of pesticide residues, all of which were zero; for many years, there were no pesticide residues after random inspections by our customers.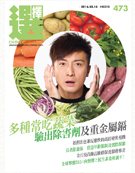 🌱 Supplier Products:
🛍 Product Information (Main) (English):
Binomial Name:Daucus carota L. var. sativa DC.
Chinese Name:甘筍 | 胡蘿蔔 | 紅蘿蔔
Other Names:Carrot
Product Description:An annual or biennial semi-hardy herb, the best growing temperature is about 20 degrees Celsius. Sweet and pungent in taste, flat in nature (the root is lukewarm). It has the effects of invigorating the spleen, nourishing the liver and improving eyesight, resolving phlegm and relieving cough, clearing away heat and detoxifying. Carrots are rich in minerals such as potassium, calcium, magnesium, iron and phosphorus, as well as carotene that can be converted into vitamin A, which helps prevent night blindness. Lutein and zeatin help prevent retinopathy. Carrots have many health benefits in traditional Chinese medicine, so they are known as "little ginseng".
Native to central and western Asia, near Afghanistan, it was introduced to Europe from Iran in the tenth century, and was widely grown in the Mediterranean. In the 13th century (ie, the middle of the Yuan Dynasty), it was introduced to China from the Western Regions. Because its shape is similar to the radish, and it comes from Hudi, it is called the carrot. It is now distributed all over the world. In China, there are more Sichuan, Guizhou, Hubei, Jiangxi, Zhejiang, Shandong, Fujian, Henan and Taiwan.
Variety:According to the place of origin, appearance and length: (1) New Kuroda Wucun (from Japan, the root shape is tail-shaped); (2) Improved Kuroda Wucun (has a larger yield and strong disease resistance);
(3) Seoul Six Cun (from South Korea, the root shape is cylindrical); (4) Three Red Six Cun (the skin, meat and core are more intensely red); (5) Golden Crown Five Cun (the root is orange-red); (6) American Five Inch
Supply Season:The output period is from December to April. Because the proper refrigerator can extend the shelf life to half a year or more, the carrots in summer and autumn are mostly refrigerated. Hong Kong is supplied throughout the year.
Storage Method:Carrots are best stored in a cool and ventilated place with mud. If the carrots have been washed when buying, the leaves should be removed first, because the leaves can accelerate the shrinkage of the roots. Before storing carrots, cut the head and tail to prevent it from sprouting, and cut the tail to prevent it from growing fibrous roots. Because both will consume the nutrients and water of carrots. In winter, spray the surface of carrots with moisture, wrap the whole with newspaper, and stand upright in a well-ventilated place. In summer, spray water on the surface of carrots, wrap the whole with newspaper, put them in a plastic bag, and store them upright in the refrigerator. Cut carrots should be used up within a week as the root skin of carrots is easily damaged.
#Should Be / Avoided:
Appropriate: It has a nourishing effect on those who are weak after illness, pregnant or postpartum women
Contraindications: People with spleen and stomach deficiency should not eat raw. People who are on blood sugar control should be extra careful when drinking carrot juice, as fruit juice extraction can increase the concentration of sugar.
*Edible Compatibility:
Affordable: Consuming with astragalus, pork belly or yam can enhance the effect of tonic and indigestion. Eating with pineapple can keep cerebral blood vessels open and reduce the chance of cerebral hemorrhage. Phase gram: Eating at the same time with ginseng will cancel each other's medicinal effects. Since carrots contain vitamin C-decomposing enzymes, eating raw with peppers, tomatoes or radishes will decompose vitamin C and destroy its nutritional value. It is not advisable to eat with alcohol, because the carotene in carrots and alcohol enter the human body together and will produce toxins in the liver, which can easily cause liver disease.
Cooking Skills:Carrots are widely used. Orientals mostly use them to cook soup or juice, and Westerners use them to eat raw or cold salads. Since carotene and vitamin A are both fat-soluble, cooking with cooking oil will be better absorbed than raw or juiced. Because carotene and vitamin A are not destroyed by high heat, the nutritional content of cooked carrots will not change greatly. Since the rind is rich in carotene, don't peel it too thickly.
Notes:Due to their high glycemic index, carrots are often mistaken for being unsuitable for diabetics. In fact, because carrots are mostly water, a carrot only has about four grams of carbohydrates, and eating a lot of carrots will have the effect of significantly raising blood sugar. Diabetics do not need to stop eating carrots.
The recommended daily intake of vitamin A for adults is approximately 800 micrograms of retinol active equivalent, which is equivalent to half a medium-sized carrot.
Excessive consumption of carrots will lead to excessive intake of carotene, and changes in skin pigment may cause the skin to turn yellow. As long as you stop eating for a few weeks, the pigment will subside on its own, and there will be no long-term effects on the skin.
Pregnant women should not eat too much carrots, because too much vitamin A can cause abnormal cell death in the spine and increase the risk of birth defects.
Excessive intake of vitamin A over a long period of time may inhibit bone-building capacity, leading to osteoporosis and fractures.
Dish:Green Carrot Pig Exhibition Soup, Corn Carrot Soup, Vegetarian Spring Rolls, Salad, etc.
Supply Period: The Output Period Is From December To April. Because The Proper Refrigerator Can Extend The Shelf Life To Half A Year Or More, The Carrots In Summer And Autumn Are Mostly Refrigerated. Hong Kong Is Supplied Throughout The Year.
Suggested Eating Method:
Carrots are widely used. Oriental people are mostly used to cook soup or juice, and Westerners are mostly used to eat or cold. Because carotene and vitamin A are fat -soluble, adding edible oil to cooking will be better than eating or juice. Because carotene and vitamin A will not be damaged by high fever, the nutritional content of carrots after cooking will not change greatly. Because the outer skin is rich in carotene, do not cut too thick when peeling.
🥗 Recipe (English Version):
Google Recipe 🔍 :

English CookPad 🍳 :

BBC Good Food 🥙 :

🔅Precautions (English Version):
🍎 Preserve fruits
1. Fruits especially with softer skin, if packaged, should be placed in the cold box in the original package;
2. Organic fruits are more prone to spoilage if they have water droplets. Put the fruits in a ventilated place to dry or wipe off the water vapor, then wrap the fruits in slightly damp newspaper and put them in a plastic bag before refrigerating. ;
3. Organic fruits do not use preservatives or special treatments. fruits are generally stored for three to five days in room temperature only, should be kept in fridge. Some fruits e.g. papaya will decompose enzymes, so they should be eaten as soon as possible.
🍏 How to wash fruits
1. Wash fruits before eating to keep them fresh;
2. It is not advisable to soak the fruits for too long, and they should be washed first and then cut to avoid the loss of vitamins;
3. Washing fruits with dilute salt water or Dish Drop can easily remove vegetable insects;
4. Cut fruits with a stainless steel knife to reduce vitamin loss;
5. Vegetable leaves contain a lot of nutrients, so you should avoid shredding, chopping or grinding the leaves;
6. Immediately eat after cutting, to avoid the loss of vitamins due to air oxidation.