Description
Yunnan Organic Certified Vegetables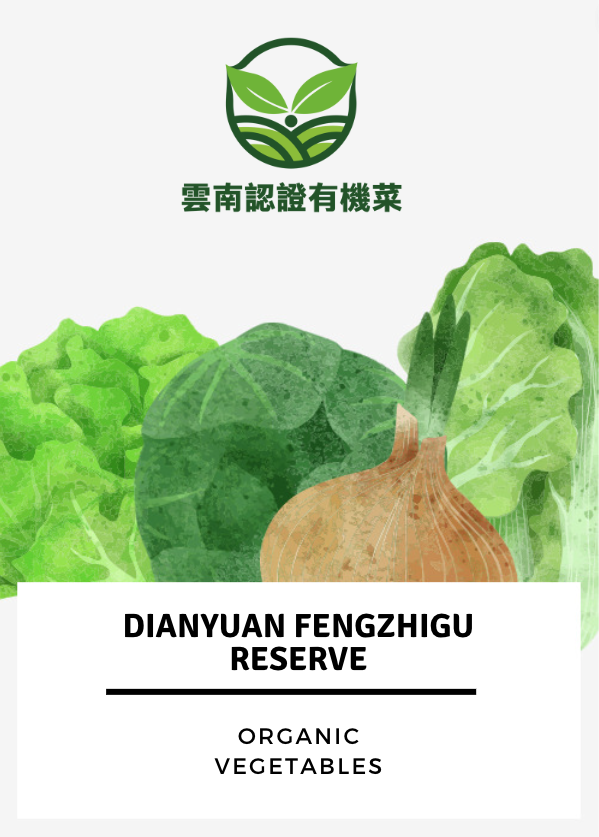 🚚 The Fastest Delivery Time : On Tuesday, Thursday, Saturday, arrived.
🐝 Supplier / Place Of Origin:Yunnan Organic Certified Vegetables / Yunnan
🔖 Certification: Organic certification by China and Canada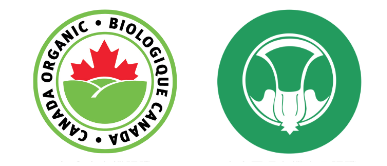 🌱 Producer Introduction:
Yunnan Kunming Organic Vegetable Farm is located in Dianyuan Wind Valley Reserve, Panlong District, Kunming City, Yunnan, where the soil is fertile and the water source is clean; the requirements for environmental governance in the area are strict. Taking into account both the ecological environment and economic development, the farm strictly abides by organic standards, and there is no agricultural pollution. The organic vegetables grown in the protected area are particularly sweet and delicious.
The unique climate of Yunnan
Yunnan has a good climate and abundant sunshine, with an average temperature of 14.9°C, a maximum temperature of 31.5°C, and a minimum temperature of -7.8°C; the rainy season is mainly concentrated in May to September; the relative humidity is 76%. The plateau in Panlong District is about 1891m above sea level, and gradually decreases from north to south in a ladder shape. The altitude is between 1500m and 2800m, which is most suitable for planting diversified vegetables.
get two-factor authentication
Because the certification standards in China and Hong Kong are different and uneven. In view of this, hoping to gain the recognition and trust of consumers, organic vegetables in Kunming, Yunnan have obtained dual certification: domestic organic certification and Canadian organic certification.
In 2016, the Consumer Council conducted a random inspection of pesticide residues, all of which were zero; for many years, there were no pesticide residues after random inspections by our customers.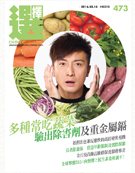 🌱 Supplier Products:
🛍 Product Information (Main) (English):
Binomial Name:Cucumis sativus L.
Chinese Name:青瓜
Other Names:Cucumber
Product Description:Sweet, cool in nature. It has the effects of water, heat-clearing, detoxification, thirst-quenching, edema, diuresis, laxative, anti-inflammatory and weight loss. Cucumber is rich in water, which can bring about the effect of quenching thirst, and at the same time replenish the water lost by the body, which helps to maintain normal body temperature; rich in vitamin C, it can prevent the precipitation of melanin and achieve whitening effect; cucumber contains propanol two Acid, which inhibits the conversion of sugars into fat, is considered a diet food. The tender seeds are rich in vitamin E, which can maintain the youthful vitality of the skin, and also has the function of preventing women from miscarriage and increasing men's energy.
Originating in northern India, it spread eastward and was introduced to China, so it is called "courgette".
Variety:The stems of cucumbers are covered with hairs, rich in juice, and the appearance of the leaves has 3-5 lobes covered with downy hairs. The fruit is long or rod-shaped, with small thorns or tumor-like protrusions on the surface, white pulp, crisp and tender taste, generally about 15 to 30 inches long.
centimeter. Leaves cordate-ovate, 3-7 lobed. Flowers unisexual, monoecious, yellow; yellow-green when mature; seeds white, oblong.
In fact, there are many varieties of cucumber, including ground cucumber, frame cucumber, summer cucumber, autumn cucumber; there are also Ningyang big thorn melon, Beijing thorn melon and so on. In addition, greenhouse cucumbers have become popular in recent years. There are varieties from Japan or China, which are crisp and sweet. Small in shape, it is mostly eaten raw.
Supply Season:The main production period is from April to October each year, and Hong Kong is supplied throughout the year.
Storage Method:Cucumbers can be stored in a cool place wrapped in toilet paper, or sealed with plastic wrap and stored in the refrigerator for about 1 week.
#Should Be / Avoided:
Appropriate: It can be eaten by ordinary people, especially for diabetic patients. It is also suitable for people with dry mouth and upset, constipation, sore throat, obesity, chickenpox, measles, whooping cough, and people with high blood pressure, hyperlipidemia, and edema.
Taboo: cucumber is cold and cold, spleen and stomach deficiency, chronic dysentery patients, stomach disease patients, and vomiting should eat less. Because cucumber is cool in nature, it is not suitable for people with abdominal pain and diarrhea. In addition, those suffering from scabies, athlete's foot and deficiency and swelling should not eat, so as not to aggravate the condition. Tuberculosis patients and menstrual period should not eat cold cucumber, especially those with cold dysmenorrhea.
*Edible Compatibility:
Appropriate: 1. Cucumbers and tomatoes: Cucumbers and tomatoes also contain an appropriate amount of potassium, which helps maintain the sodium level in the body, prevents edema and stabilizes blood pressure. The other two are rich in vitamin C, which helps to enhance the body's immunity. 2. Cucumbers and apples: Both cucumbers and apples contain a moderate amount of dietary fiber and organic acids, which can stimulate intestinal peristalsis and help solve the problem of constipation. Avoid: 1. Cucumber and digitalis: both cucumber and digitalis should not be eaten at the same time, which will affect the absorption of the drug.
Cooking Skills:The edible part is melon fruit. After soaking in water for 5 to 10 minutes, scrub the surface with a soft brush, or peel and wash. In the process of picking and transportation, cucumbers are often contaminated by bacteria, and the surface of the melons is stained with coliform bacteria, dysentery bacillus, or even typhoid bacillus and roundworm eggs. Therefore, when eating raw, it must be washed and then scalded with boiling water.
Notes:Eating more is easy to accumulate heat and produce dampness.
When using tetracycline antibiotics, you should eat less alkaline foods such as cucumber, because the same food will reduce the solubility of tetracycline, thereby reducing the efficacy.
Dish:Salad with garlic cucumber, hot and sour cucumber, cucumber stir-fried beef.
Supply Period: The Main Production Period Is From April To October Each Year, And Hong Kong Is Supplied Throughout The Year.
Suggested Eating Method:
The edible part is Guigua. Soak in water from 5 to 10
After minutes, wash the surface with a soft brush, or peel or wash. In the process of picking and transportation, cucumber is often contaminated with germs. The melon surface is stained with E. coli, dysentery, or even typhoid bacteria and tapeworm eggs. Therefore, wash it with boiling water when eating.
🥗 Recipe (English Version):
Google Recipe 🔍 :

English CookPad 🍳 :

BBC Good Food 🥙 :

🔅Precautions (English Version):
☘️ Preserve vegetables
1. Leafy vegetables and softer vegetables, if packaged, should be placed in the cold box in the original package;
2. Organic Vegetables are more prone to spoilage if they have water droplets. Put the vegetables in a ventilated place to dry or wipe off the water vapor, then wrap the vegetables in slightly damp newspaper and put them in a plastic bag before refrigerating. ;
3. Organic vegetables do not use preservatives or special treatments. Vegetables are generally stored for three to five days. Some vegetables will decompose enzymes, so they should be eaten as soon as possible.
☘️ How to wash vegetables
1. Wash vegetables before cooking to keep them fresh;
2. It is not advisable to soak the vegetables for too long, and they should be washed first and then cut to avoid the loss of vitamins;
3. Washing vegetables with dilute salt water or Dish Drop can easily remove vegetable insects;
4. Cut vegetables with a stainless steel knife to reduce vitamin loss;
5. Vegetable leaves contain a lot of nutrients, so you should avoid shredding, chopping or grinding the leaves;
6. Immediately after cutting, to avoid the loss of vitamins due to air oxidation.