Description
Japanese Organic Food Series

🚚 The Fastest Delivery Time : 2-day delivery.
🐝 Supplier / Place Of Origin:Japanese Organic Food Series / Japan
🔖 Certification: Japan Organic JAS Certified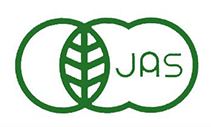 🌱 Producer Introduction:

We will deliver safe and secure foods that are attracting attention in the modern society where health consciousness is increasing,such as organic and food additive-free, as much as possible to the dining table not only in Japan but also around the world.
✈️ We deliver carefully selected Japanese ingredients to local health-conscious people through local supermarkets and shops as well as overseas Japanese food specialty stores and Japanese restaurants. In addition to processed foods, we will guide you to fresh fruits and vegetables, meat and seafood in a form that meets local needs.
🌱 Supplier Products:
🛍 Product Information (Main) (English):
Binomial Name:Brassica oleracea var. capitata L.
Chinese Name:椰菜
Other Names:Cabbage
Product Description:Sweet and flat. It has the functions of clearing heat and dispelling knots, diuresis and detoxification, moistening the intestines and defecation, dredging collaterals and strengthening bones and joints, strengthening the stomach and kidneys, and promoting the healing of gastrointestinal ulcers. Broccoli is known as a natural stomach medicine. The vitamin U contained in it is an anti-ulcer factor, which has the effect of repairing injured tissues in the body, especially the gastrointestinal tract, so it can relieve pain and promote healing of gastric and duodenal ulcers. In addition, broccoli also contains phenols, which may have antioxidant activity, which may explain its anti-atherosclerotic effect, sulfur-containing anti-thyroid substances, etc. Broccoli contains enzymes that can decompose nitrite, which helps to eliminate the mutation of nitrite, so it has a certain anti-cancer effect.
Native to the Mediterranean coast, it evolved from wild cabbage that does not head. Introduced to China in the 14th century, and introduced to Taiwan when the Dutch ruled Taiwan. It is now commonly cultivated all over the world.
Variety:The broccoli plants have short stems, and the later-growing vegetable pieces are wrapped around each other to form a compact head-shaped leaf ball, which is green and white in color. In addition to green and white broccoli on the market, there are also purple-red varieties. This purple broccoli is rich in nutrients, especially the anthocyanins contained in it, which have high-strength antioxidant functions and can protect cells from free Base damage; its cellulose is also relatively thick, and it is mostly used for lettuce and plate decoration.
Supply Season:The main production period is from December to April of the following year.
Storage Method:Can be wrapped in toilet paper in a cool place or refrigerated for about 2 to 3
week. Since the short stem (center part) of broccoli is prone to rot, when buying the whole cabbage, you can dig out the center, stuff it with damp paper, and wrap it in plastic wrap.
#Should Be / Avoided:
Suitable: suitable for pregnant women, people who lose weight, suffering from peptic ulcer (especially gastric and duodenal ulcer), epigastric pain, diabetes, constipation, jaundice and other diseases.
Contraindications: People with spleen and stomach deficiency, indigestion and abdominal distension should not eat. Thyroid dysfunction should not be consumed in large quantities.
*Edible Compatibility:
Suitable: 1. Broccoli and pork: The vitamin C in broccoli and the protein of pork can help enhance skin elasticity and prevent the formation of dark spots and freckles. 2. Broccoli and bamboo shoots: Broccoli and bamboo shoots also contain potassium, vitamin C and vitamin B, which can help maintain the balance of sodium in the body, maintain blood pressure, and promote blood circulation. Avoid: 1. Broccoli and cucumber: Cucumber contains vitamin C decomposing enzyme, which will decompose vitamin C in broccoli, thus causing nutrient loss. 2. Broccoli and honey: When the vitamin C of broccoli meets honey, it will be oxidized by the copper of honey, thereby reducing the nutritional value of broccoli. 3. Broccoli and foie gras or other animal viscera: Minerals such as copper and iron contained in foie gras and animal viscera will oxidize vitamin C in broccoli, making it difficult for vitamin C to fully exert its effects and affecting food. overall nutritional value.
Cooking Skills:Edible parts are leaf bulbs and leaves. The outer leaves of broccoli are prone to residues of pesticides. It is advisable to remove the outer leaves, soak the leaf balls in water for 45 minutes, and then wash them repeatedly under running water for several times. Add a little vinegar while cooking to keep its bright white color.
Notes:In recent years, experiments have shown that broccoli has a preventive effect on gastric cancer.
Dish:Chicken wraps with broccoli, fried salted pork with broccoli, Shanghai rice cakes fried with broccoli and chives.
Supply Period: The Main Production Period Is From December To April Of The Following Year.
Suggested Eating Method:
The edible site is leaf balls and leaves. The outer leaves of the broccoli are easy to residue pesticides. It is advisable to remove the outer leaves, soak the leaf ball in the water for forty -five minutes, and then clean it several times under the flowing water several times. Add a little vinegar when cooking, which can keep it with clear white.
🥗 Recipe (English Version):
Google Recipe 🔍 :

English CookPad 🍳 :

BBC Good Food 🥙 :

🔅Precautions (English Version):
☘️ Preserve vegetables
1. Leafy vegetables and softer vegetables, if packaged, should be placed in the cold box in the original package;
2. Organic Vegetables are more prone to spoilage if they have water droplets. Put the vegetables in a ventilated place to dry or wipe off the water vapor, then wrap the vegetables in slightly damp newspaper and put them in a plastic bag before refrigerating. ;
3. Organic vegetables do not use preservatives or special treatments. Vegetables are generally stored for three to five days. Some vegetables will decompose enzymes, so they should be eaten as soon as possible.
☘️ How to wash vegetables
Special attention: The dishes, especially small flowers and broccoli, are best soaked in the water to remove residual pesticides (I will have organic farms). It is recommended to use our vegetables and vegetables environmentally friendly cleaner
Dish Drops
for 3 to 5 minutes to eliminate residuals Sand and pesticide.
1. Wash vegetables before cooking to keep them fresh;
2. It is not advisable to soak the vegetables for too long, and they should be washed first and then cut to avoid the loss of vitamins;
3. Washing vegetables with dilute salt water or Dish Drop can easily remove vegetable insects;
4. Cut vegetables with a stainless steel knife to reduce vitamin loss;
5. Vegetable leaves contain a lot of nutrients, so you should avoid shredding, chopping or grinding the leaves;
6. Immediately after cutting, to avoid the loss of vitamins due to air oxidation.