Description
Hung Tai Fresh Fruit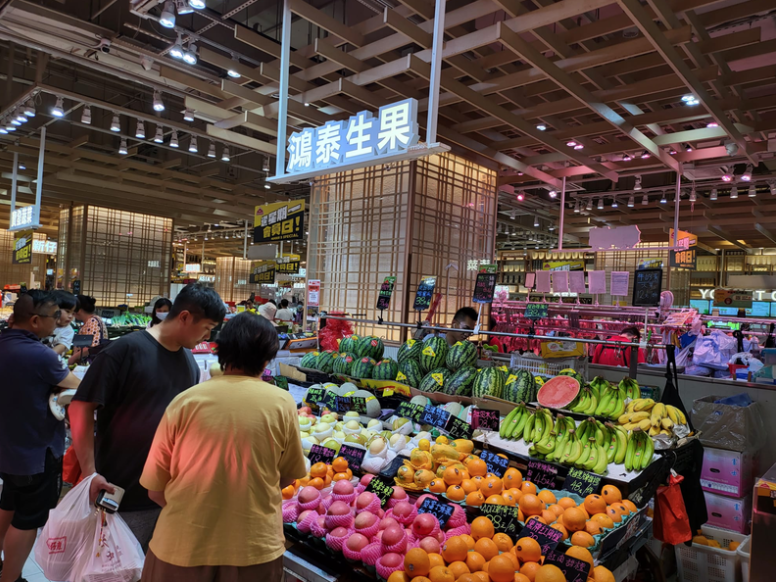 🚚 The Fastest Delivery Time : 2-3 day delivery.
🐝 Supplier / Place Of Origin:Hung Tai Fresh Fruit / Australia/South Africa/Peru/Chile

🌱 Producer Introduction:
Cheung Gor have worked as a chef in a hotel for many years, and I definitely have requirements for ingredients. In another runway, He engaged in fruit wholesale. In 2013, Cheung Gor just rented my own durian factory in Thailand. Winning the love of customers and scientists, there is a T Market in Tin Shui Wai that sells fruit directly and operates a neighborhood business.
🌱 Supplier Products:
🛍 Product Information (Main) (English):
Binomial Name:
Chinese Name:藍莓
Other Names:Blueberries
Product Description:Blueberries are high in nutrients and are known as "superfoods" because of the key "anthocyanins" and other antioxidant substances. The anthocyanins rich in blueberries have the effect of penetrating into cells, protecting cell membranes from free radical oxidation, and have strong anti-oxidation and anti-allergic functions. They can cross the blood-brain barrier, protect brain nerves from oxidation, and stabilize brain tissue functions. Improves sleep by protecting the brain from harmful chemicals and toxins.
Variety:
Supply Season:The main collection period is from November to April of the following year, and Hong Kong is available throughout the year.
Storage Method:
#Should Be / Avoided:
*Edible Compatibility:
Cooking Skills:Blueberries are used in desserts such as jellies, jams, ice cream and pies, and they are also baked in muffins. It is an ingredient in many desserts and delicacies.
Notes:Fresh blueberries have a laxative effect, do not eat them when you have diarrhea.
Most blueberries on the market contain food coloring, preservatives and various additives after they are made into processed foods or beverages. These drinks are very bad for the body, and the fructose, glucose, and sucrose contained in the drinks are easy to digest and absorb, which promotes rapid weight gain and easily causes obesity during pregnancy.
Dish:Blueberry Cheesecake, Blueberry Crunchy Cheese Cups, Blueberry Waffle Wood Bran Cups and more.
Suggested Eating Method:
Blueberries are used on desserts and other desserts such as jelly, jams, ice cream and pie, and can also be grilled in Mafin. It is one of the components of many dim sum and food.
🥗 Recipe (English Version):
Google Recipe 🔍 :

English CookPad 🍳 :

BBC Good Food 🥙 :