Description
Seignemartin

🚚 The Fastest Delivery Time : It takes 2-3 days.
🐝 Supplier / Place Of Origin:Seignemartin / Jura, France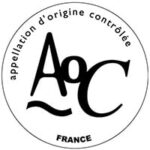 Appellation d'Origine Contrôlée (AOC)
🌱 About the Producer:
Seignemartin cheese milk factory is a family company, which has inherited 3 generations and has been producing and aging cheese. They have mastered the aging time of Contests wines, up to 4 years.
SEIGNEMARTIN is headquartered in NANTUA in the Rula area in France.
🌱 Supplier Products:
🛍 Product Information:
Rated 4.00 out of 5 based on 2 customer ratings (2 customer reviews)
Bleu de Gex, or Bleu du Haut-Jura, comes from the mountainous Jura region, near the Swiss border.
Bleu de Gex has a natural rind covered with powdery white and gray molds. The moist butter-coloured interior will be liberally laced with blue-gray veins. The nose reveals a nutty aroma suggestive of roasted peanuts. The semi-soft texture is exceptionally creamy and has a rich flavour and silky, melt-in-the-mouth quality. Unlike some other blues, which can be fearsomely piquant,
Bleu de Gex is mild and subtle. You couldn't find a more appealing partner for autumn figs, apples and pears.With Bleu de Gex, open a fortified dessert wine that is not syrupy sweet.
Pre -order once a week. The supply depends on the delivery situation, or it will be shipped separately.
👩🏻‍🍳 Suggested Serving:
🍷 Wine Pairing:
Red Wines (Banyuls)
White
🥗 Product Line:
Semi Soft Cheese
🔅 Remark:



Can be stored for up to 3-4 weeks in the fridge in its packaging.
🚚 Supply Period:
Annual supply
Cheese Pairing Chart cheese matching table