Description
A LA CARTE

🚚 The Fastest Delivery Time : 2-day delivery.
🐝 Supplier / Place Of Origin:A LA CARTE / Spain
🔖 Certification: Organic European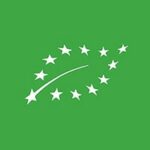 🌱 About the Producer:
We select our suppliers for the love they put in their products,
seeking the best quality while respecting traditional production methods.
Most of them are family owned, of human size. We value the direct collaboration with them.
By buying directly at the source, we are proud to contribute to the local economy,
while ensuring that, ultimately, our clients get the most tasty and fresh products at the best prices.
All our farmers follow specific certifications minimizing the use of chemicals. From sustainable agriculture ''Agriculture Raisonnee'' (AR) to Organic certified ''Agriculture Biologique'' (AB), these guarantees that the fruits delivered to you a safe and healthy. On top of the tests done by our farmers, we also perform our own chemical test upon each arrival of the fruits.
🌱 Supplier Products:
🛍 Product Information (Main) (English):
Binomial Name:
Chinese Name:燈籠椒 | 甜椒
Other Names:Bell Pepper
Product Description:Sweet, warm in nature, similar to pepper. The pulp part contains carbohydrates, protein, edible cellulose, various minerals potassium, phosphorus, iron and vitamins A, B, C, K, etc. Ripe fruits are extremely high in the antioxidant vitamin C. The seeds contain capsaicin. It also contains a lot of beta-carotene, which can prevent cataracts and reduce the risk of heart disease.
Evolved from peppers native to Central and South America. After it was introduced to Europe from Mexico in the 16th century, it was widely distributed in France, Spain, Italy and Hungary. It was introduced into China 100 years ago and is now cultivated everywhere.
Variety:Sweet pepper is a variety of pepper. After long-term cultivation, domestication and artificial selection, the volume of the fruit is increased, the pulp is thickened and sweet, and the original spicy taste has disappeared, and only the seeds still have a slight spicy component. Various cultivars have sweet peppers, sweet peppers, bell peppers, colorful peppers, vegetable peppers and so on. The root system of pepper is strong, the stem is upright, with a long handle, the pulp is thick, the fruit is oblong or oblate, there are sharper and more round, and the colors are various, such as green, red, yellow, orange, purple, etc., and the taste is also different. There are spicy, non-spicy or semi-spicy.
The most common colors of bell peppers are green, yellow, orange and red. Other colors include brown, white, lavender, and dark purple, depending on the variety. Most typically, unripe fruits are green or, less commonly, pale yellow or purple. Red bell peppers are simply ripened green peppers, although the Permagreen variety maintains its green color even when fully ripe. As such, mixed colored peppers also exist during parts of the ripening process.
Supply Season:The main production period is from March to May of the following year.
Storage Method:Sweet peppers should be stored in a cool place. If they need to be refrigerated, they should be placed in a fresh-keeping bag or wrapped with two layers of paper before being placed in the refrigerator to avoid becoming soft and spoiled when exposed to moisture. black, affecting its quality.
#Should Be / Avoided:
Appropriate: Suitable for those with inappetence, indigestion and constipation, as well as those who are prone to colds. In addition, sweet peppers are also beneficial to patients with arteriosclerosis, high blood pressure, fatigue and stress.
Contraindications: People with hemorrhoids or esophagitis should not consume it. And patients with cough, sore throat and sore throat should eat less.
*Edible Compatibility:
Good for: 1. Bell peppers and beef: When vitamin C-rich bell peppers are eaten with protein-rich beef, vitamin C can help block the formation of dark spots and freckles, brighten and whiten skin, and can also increase collagen Protein and repair cell tissue, keep skin tissue elastic and healthy. 2. Bell peppers and cauliflower: Both contain vitamins A and C, which can enhance the body's resistance and help improve dry and rough skin. Contraindications: Not reported in the literature.
Cooking Skills:The edible part is the fruit. After removing the stems, rinse them well under running water.
Be sure to master the heat when cooking chili, because the vitamin C contained in chili itself is not heat-resistant and is easily destroyed, and it is best to avoid using copper tableware.
Notes:Because capsaicin will produce a burning sensation when it touches the human body surface, it is often used in food materials as a source of aroma or burning sensation (spiciness). The degree of burning sensation in food is measured by the Scoville scale
Scale to measure. Because the concentration of capsaicin in capsicum is not high, capsicum has become a typical source of capsaicin for safety considerations.
Dish:
Fish stuffed with green peppers, sweet pepper beef tenderloin fried rice.
Serving Method:
Variety: Red California Pepper
此產品為外國進口,供應視乎到貨情況,有可以數量不足或缺貨!
Suggested Eating Method:
The edible part is fruit. After removing the fruit, rinse it under the flowing water.
Be sure to master the heat when cooking peppers, because the vitamin C contained in the pepper itself is not resistant to heat and is easily destroyed. It is also best to avoid using copper tableware.
🥗 Product Category (English):
Google Recipe 🔍 :

English CookPad 🍳 :

BBC Good Food 🥙 :