Description
🚚  The fastest delivery time : 2-day delivery.
🐝  Supplier / Origin : 
Wing Ming Farm
🔖  Certification : AFCD licensed farm
🌱  Manufacturer introduction : 
Due to the cost of production, Wing Ming eggs are packed in plastic boxes instead of paper trays. Wing Ming Farm is a farm supervised by the Agriculture and Fisheries Department.
Nutritional value: An egg contains about 6-8 grams of high-quality protein, amino acids, a small amount of cholesterol, vitamin E and D and other micronutrients. In terms of nutrient absorption and digestibility: 100% for boiled eggs; 97% for scrambled eggs, 98% for fried poached eggs, and 30% to 50% for raw food (with bacteria, easy to diarrhea). In terms of vitamin retention rate: ①The method of lower heating temperature: boiled eggs, the nutrition is fully retained; steamed eggs, riboflavin, lutein and other water-soluble vitamins lose less; ②the method of high heating temperature: fried poached eggs Vitamins A, D, E, K and other fat-soluble vitamins and water-soluble vitamins are all lost. As far as the heart is good: boiled eggs, the cooking temperature is not high, and the cholesterol in the yolk is not exposed to oxygen, so it is the most beneficial way of eating for the heart. However, for children, steamed custard and egg drop soup are the most suitable, because these two methods can loosen the protein, which is easily digested and absorbed by children.
Cooking method:Boiled eggs; steamed eggs; fried poached eggs; boiled eggs. The steamed egg puts the egg and the gravy together. There are many egg-to-water ratios in the market, such as 1:1 or 1:1.2, but he believes that 1:1.5 is the best, that is, 1 part of egg and 1.5 parts of water. Beat the eggs into a medium bowl and stir gently while adding the gravy to mix well. Boil water 2.5 cm high in a steamer. When it is just boiling, turn off the heat and heat. The secret is to cover it with tin foil or plastic wrap. You can use tin foil or plastic wrap to cover the water egg for steaming, or cover it with a large plate. This will prevent the sweat from falling down and affect the appearance. The whole process takes 10-12 minutes to steam. If you want to add deliciousness, you can sprinkle onion and soy sauce after steaming.
Special matters: Remember not to wash it after you buy it home to prevent bacteria from infiltrating into the eggs due to moisture. Place the tip down to get the most nutrition when you eat it fresh. It is recommended to use our recommended environmentally friendly vegetable and fruit cleaner to soak for 3 to 5 minutes to eliminate bacteria on the surface of eggs.

We attach importance to the sustainable development of our products and the needs of consumers for environmental protection. We are committed to working with suppliers to improve product packaging and reduce the use of plastic materials. And to make an appropriate balance, make the best choice between transportation and production needs and environmental protection. As long as consumers have used Sun Life egg packaging boxes, we encourage consumers to fold the boxes and return them to us next time, and we will return them to the farm for recycling!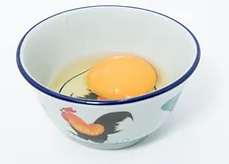 Cantonese Dietary Recipe: 

English CookPad: