Description
Yunnan Organic Certified Vegetables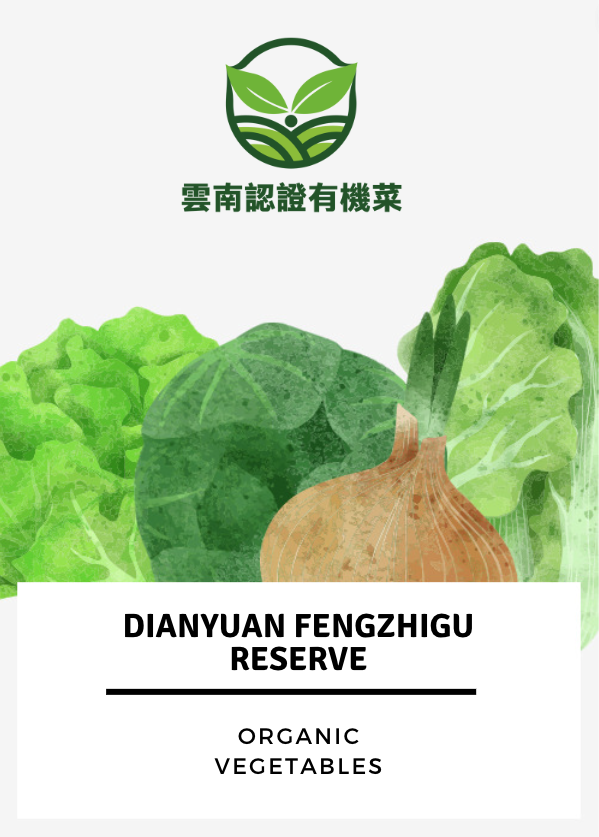 🚚 The Fastest Delivery Time : On Tuesday, Thursday, Saturday, arrived.
🐝 Supplier / Place Of Origin:Yunnan Organic Certified Vegetables / Yunnan
🔖 Certification: Organic certification by China and Canada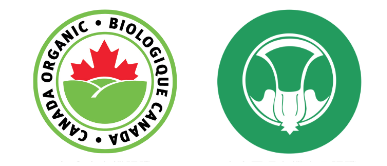 🌱 Producer Introduction:
Yunnan Kunming Organic Vegetable Farm is located in Dianyuan Wind Valley Reserve, Panlong District, Kunming City, Yunnan, where the soil is fertile and the water source is clean; the requirements for environmental governance in the area are strict. Taking into account both the ecological environment and economic development, the farm strictly abides by organic standards, and there is no agricultural pollution. The organic vegetables grown in the protected area are particularly sweet and delicious.
The unique climate of Yunnan
Yunnan has a good climate and abundant sunshine, with an average temperature of 14.9°C, a maximum temperature of 31.5°C, and a minimum temperature of -7.8°C; the rainy season is mainly concentrated in May to September; the relative humidity is 76%. The plateau in Panlong District is about 1891m above sea level, and gradually decreases from north to south in a ladder shape. The altitude is between 1500m and 2800m, which is most suitable for planting diversified vegetables.
get two-factor authentication
Because the certification standards in China and Hong Kong are different and uneven. In view of this, hoping to gain the recognition and trust of consumers, organic vegetables in Kunming, Yunnan have obtained dual certification: domestic organic certification and Canadian organic certification.
In 2016, the Consumer Council conducted a random inspection of pesticide residues, all of which were zero; for many years, there were no pesticide residues after random inspections by our customers.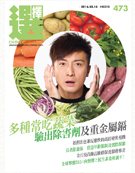 🌱 Supplier Products:
🛍 Product Information (Main) (English):
Binomial Name:Ipomoea aquatica Forsk.
Chinese Name:通菜 | 蕹菜
Other Names:Water Spinach
Product Description:Sweet, cold in nature. It has the effects of clearing away heat and detoxifying, cooling blood, facilitating urination and reducing swelling. Water spinach has a unique taste, and its nutrients and contents are quite comprehensive. In addition to carbohydrates, proteins and fats, the whole plant contains calcium, phosphorus, iron, carotene, vitamin B and vitamin C, etc. Food intake can supplement and balance dietary deficiencies.
Native to China and India. Now widely distributed in tropical Asia. In China, most of them are cultivated in South China and Southwest China. Most of the planters in the Pearl River Delta of Guangdong are "wet water spinach", and those in Chaoshan area are mostly "dry water spinach".
Variety:Annual or perennial herb with cylindrical stem, alternate leaves, long triangular, apex mucronate, based on heart shape. Because the middle of the stem is hollow and has joints, it is also called "water spinach".
Water spinach is divided into dry water spinach and water spinach based on the wetness and drought of the field. In the Pearl River Delta, the water spinach mostly grows by the pond, wetland or paddy field. Dry water spinach is mainly cultivated in the Yangtze River basin of China. It grows in fields with little water or dry land. The stems and leaves are dark green, the stems and stems are thin and the tips are small and the entrance is smooth.
Supply Season:The main production period is from April to September each year.
Storage Method:Not durable, should be eaten as soon as possible after purchase, stored in a cool place for no more than 3 days, or sealed with plastic wrap and placed in the refrigerator, it can be stored for about 1 week.
#Should Be / Avoided:
Appropriate: suitable for epistaxis, blood in the stool, blood in the urine, diabetic patients, people suffering from constipation, stranguria, hemorrhoids.
Taboo: Water spinach is cold and slippery, so people with weak constitution, mothers, spleen and stomach deficiency, loose stools and diarrhea should not eat more. Due to the high potassium content, uremia patients should not eat more. People with peptic ulcer should not eat. It is also not suitable for women to eat during menstruation.
*Edible Compatibility:
Suitable: 1. Water spinach and eggs: Water spinach contains carotenoids and lutein, and egg yolk is also rich in vitamin A, which together play a role in protecting eyes and vision. 2. Water spinach and olive oil: The carotenoids in water spinach combine with the vitamin E in olive oil to help fight aging and reduce the incidence of cancer. Avoid: 1. Stir-fried pork liver with water spinach: The vitamin C contained in water spinach will be destroyed by minerals such as copper in the liver, reducing the original nutritional value. 2. Water spinach and wolfberry: Eating together will make the potassium content in the body too high, prone to abdominal distension, diarrhea and other symptoms.
Cooking Skills:Edible parts are young leaves and stems. Soak the lettuce in water for about 45 minutes, then wash it several times with running water, and then cut it into sections to avoid nutrient loss. Water spinach and dry water spinach have different qualities and tastes, so they should be handled differently when cooking. It can be slightly longer, and it should be spicy, and it will be better when the seasoning is fully absorbed.
Notes:1) Water spinach has another nickname called "cramping vegetable", because it is a cold food, it will cause cramps after eating, but there are no research reports and literature records on this claim. On the other hand, there are medical reports that water spinach has the effect of relieving food poisoning and treating diabetes.
2) The root of water spinach is called water spinach root, which can be used for medicinal materials. In addition, water spinach contains the effect of anti-animal toxins, as long as the water spinach residue juice is applied externally to the wound, it can avoid poisoning in the body, and also has the effect of relieving pain.
Dish:Fried water spinach with fermented bean curd, fried water spinach with shrimp paste and garlic, boiled water spinach.
Supply Period: The Main Production Period Is From April To September Each Year.
Suggested Eating Method:
The edible parts are tender leaves and tender stems. Soak the vegetables in the water for about 45 minutes, then wash it with flowing water several times, and then cut it after cleaning to prevent nutrient loss. The water of the water and the rirgeled vegetables is different, and the taste is different. Therefore, the operation should be different when cooking. The water ravioli is easy to be cooked. It can be a little longer, it should be spicy, and the seasoning is better.
🥗 Recipe (English Version):
Google Recipe 🔍 :

English CookPad 🍳 :

BBC Good Food 🥙 :

🔅Precautions (English Version):
☘️ Preserve vegetables
1. Leafy vegetables and softer vegetables, if packaged, should be placed in the cold box in the original package;
2. Organic Vegetables are more prone to spoilage if they have water droplets. Put the vegetables in a ventilated place to dry or wipe off the water vapor, then wrap the vegetables in slightly damp newspaper and put them in a plastic bag before refrigerating. ;
3. Organic vegetables do not use preservatives or special treatments. Vegetables are generally stored for three to five days. Some vegetables will decompose enzymes, so they should be eaten as soon as possible.
☘️ How to wash vegetables
1. Wash vegetables before cooking to keep them fresh;
2. It is not advisable to soak the vegetables for too long, and they should be washed first and then cut to avoid the loss of vitamins;
3. Washing vegetables with dilute salt water or Dish Drop can easily remove vegetable insects;
4. Cut vegetables with a stainless steel knife to reduce vitamin loss;
5. Vegetable leaves contain a lot of nutrients, so you should avoid shredding, chopping or grinding the leaves;
6. Immediately after cutting, to avoid the loss of vitamins due to air oxidation.