Description
Yunnan Organic Certified Vegetables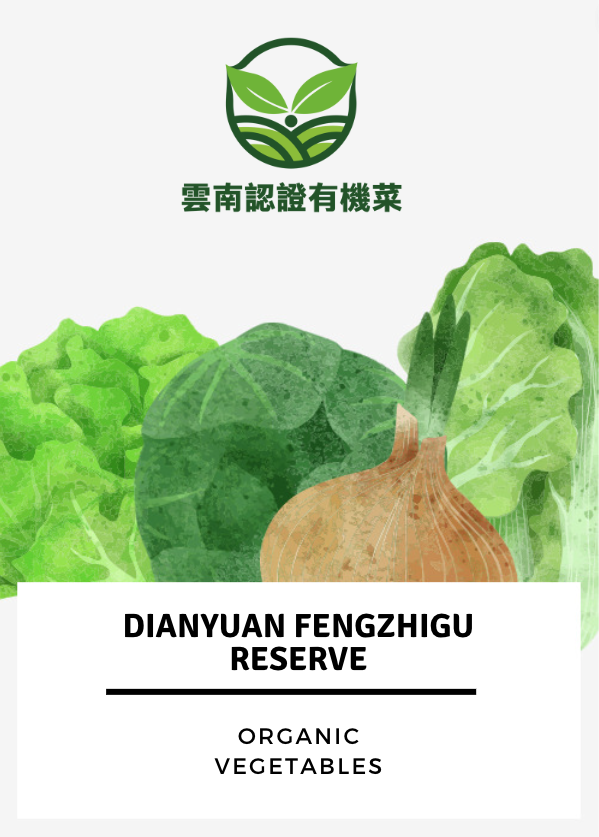 🚚 The Fastest Delivery Time : On Tuesday, Thursday, Saturday, arrived.
🐝 Supplier / Place Of Origin:Yunnan Organic Certified Vegetables / Yunnan
🔖 Certification: Organic certification by China and Canada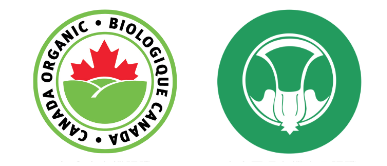 🌱 Producer Introduction:
Yunnan Kunming Organic Vegetable Farm is located in Dianyuan Wind Valley Reserve, Panlong District, Kunming City, Yunnan, where the soil is fertile and the water source is clean; the requirements for environmental governance in the area are strict. Taking into account both the ecological environment and economic development, the farm strictly abides by organic standards, and there is no agricultural pollution. The organic vegetables grown in the protected area are particularly sweet and delicious.
The unique climate of Yunnan
Yunnan has a good climate and abundant sunshine, with an average temperature of 14.9°C, a maximum temperature of 31.5°C, and a minimum temperature of -7.8°C; the rainy season is mainly concentrated in May to September; the relative humidity is 76%. The plateau in Panlong District is about 1891m above sea level, and gradually decreases from north to south in a ladder shape. The altitude is between 1500m and 2800m, which is most suitable for planting diversified vegetables.
get two-factor authentication
Because the certification standards in China and Hong Kong are different and uneven. In view of this, hoping to gain the recognition and trust of consumers, organic vegetables in Kunming, Yunnan have obtained dual certification: domestic organic certification and Canadian organic certification.
In 2016, the Consumer Council conducted a random inspection of pesticide residues, all of which were zero; for many years, there were no pesticide residues after random inspections by our customers.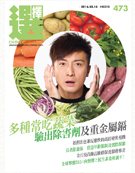 🌱 Supplier Products:
🛍 Product Information (Main) (English):
Binomial Name:Ipomoea batatas (Linn.) Lam.
Chinese Name:番薯 | 蕃薯
Other Names:Sweet Potato
Product Description:Sweet potato is a vine-like annual or perennial herb. The fleshy tuberous roots are thick and round, oval or spindle-shaped. Likes high temperatures, requires full sun and moderate rainfall. Sweet in taste, flat in nature, it has the effect of nourishing and neutralizing blood, nourishing qi and promoting body fluid, widening the stomach and clearing constipation. Sweet potatoes are rich in dietary fiber, which can clear cholesterol, promote excretion and relieve constipation; while yellow sweet potatoes are high in beta-carotene, which can help prevent cancer. The edible parts are the roots and leaves. "Sweet potato" generally refers to the root part, while the leaf part is called "sweet potato leaf".
Native to Mexico in Central America, it has a long history of cultivation. It was spread from Europe to Southeast Asia in the 16th century, and was introduced to China from Southeast Asia during the Ming Dynasty. Because it was imported from other places, it was named "Fan". At present, it is cultivated all over China and widely distributed in tropical and subtropical regions.
Variety:Yellow sweet potato is just one of the varieties of sweet potato. According to the color of the skin, it can be divided into: (1) White sweet potato (rich in calcium, potassium, magnesium and folic acid) (2) Purple sweet potato, also known as taro sweet potato
(rich in anthocyanins, which help maintain good eyesight) (3) yellow sweet potato (sweet taste) (4) red sweet potato (sweet taste) (5) orange sweet potato (rich in beta carotene)
Supply Season:It should be planted at any season (Best is August to November), and it is generally excavated in autumn and winter. Hong Kong is supplied throughout the year.
Storage Method:Sweet potatoes do not need to be refrigerated, but only need to be placed in a cool and ventilated place, preferably below 20 degrees Celsius. Refrigeration may dry out sweet potatoes. Store at room temperature for about a week. Boiled sweet potatoes should be stored in an ice tray. It should be washed before cooking to keep it fresh, and it should be put out of the pot immediately after cutting, because the oxidation of the air will cause the loss of vitamins.
#Should Be / Avoided:
Appropriate: People with weak spleen and stomach (only cooked food, because sweet potatoes are cold in nature), those with less qi and fatigue, and those with constipation.
Contraindications: Stomach ulcers and hyperacidity should be taken with caution. Sweet potatoes are high-starch vegetables, and those who are on blood sugar control should pay attention to the portion size. People with middle fullness (abdominal distention and fullness) should not eat too much, as they can stagnate gas. All epidemics, malaria dysentery, swelling, etc. are forbidden.
*Edible Compatibility:
Availability: Not reported in the literature. Xiang Ke: Consuming it with persimmon may cause stomach discomfort, and in severe cases, it may cause stomach bleeding.
Cooking Skills:Sweet potato is a plant with strong resistance to pests, and less pesticides are used during planting. If there is no infestation or rot, just use a soft brush to remove the surface soil and eat. Due to the appearance and texture, when cooking sweet potatoes, the skin is usually peeled off, and then cut into granules or flakes. In fact, sweet potato skin is rich in nutrients and dietary fiber, and it is recommended to eat without peeling. Eating raw sweet potatoes is easy to cause symptoms such as hiccups and abdominal distension. This is because raw sweet potatoes contain gastrointestinal enzyme inhibitors, which affect digestion and absorption. It is recommended to cook the sweet potatoes thoroughly to destroy the digestive enzyme inhibitors in them.
Notes:Because sweet potatoes contain oxidase, a large amount of carbon dioxide gas is produced in the stomach. Eating too much will cause bloating, gas production and farting. As long as the sweet potato is cooked thoroughly, the oxidase can be destroyed.
Sweet potatoes are high in sugar. Eating too much will stimulate a large amount of gastric acid secretion. Excessive gastric acid secretion will stimulate the contraction of the stomach, and the gastric acid will flow back into the esophagus, causing heartburn and acid water.
The edible part of sweet potato is mostly its root. However, because sweet potato leaves have the effect of moisturizing the lungs and stomach, the leaves are also used for food and medicinal purposes.
Sweet potato is a crop that is drought-tolerant, barren, adaptable and resistant to pests, so its yield is very stable.
Dish:Sweet potato egg syrup, sweet potato porridge, simmered sweet potato.
Supply Period: It Should Be Planted At Any Season (Best Is August To November), And It Is Generally Excavated In Autumn And Winter. Hong Kong Is Supplied Throughout The Year.
Suggested Eating Method:
Sweet potatoes are plants with strong pest resistance. Pesticides are used less during planting. If there is no pest or rot, you only need to wash away the surface soil with a soft brush to eat. Due to the selling and texture, the epidermis is usually cut off when cooking sweet potatoes, and then cut into granular or slices. In fact, there are rich nutrition and dietary fiber on sweet potato skin. It is recommended not to peel. Eating sweet potatoes can easily cause symptoms such as snoring and abdominal distension. This is because raw sweet potato contains gastrointestinal digestive enzyme inhibitors, which affects digestion and absorption. It is recommended to cook the sweet potatoes thoroughly to destroy the gastrointestinal digestive enzyme inhibitors.
🥗 Recipe (English Version):
Google Recipe 🔍 :

English CookPad 🍳 :

BBC Good Food 🥙 :

🔅Precautions (English Version):
☘️ Preserve vegetables
1. Leafy vegetables and softer vegetables, if packaged, should be placed in the cold box in the original package;
2. Organic Vegetables are more prone to spoilage if they have water droplets. Put the vegetables in a ventilated place to dry or wipe off the water vapor, then wrap the vegetables in slightly damp newspaper and put them in a plastic bag before refrigerating. ;
3. Organic vegetables do not use preservatives or special treatments. Vegetables are generally stored for three to five days. Some vegetables will decompose enzymes, so they should be eaten as soon as possible.
☘️ How to wash vegetables
1. Wash vegetables before cooking to keep them fresh;
2. It is not advisable to soak the vegetables for too long, and they should be washed first and then cut to avoid the loss of vitamins;
3. Washing vegetables with dilute salt water or Dish Drop can easily remove vegetable insects;
4. Cut vegetables with a stainless steel knife to reduce vitamin loss;
5. Vegetable leaves contain a lot of nutrients, so you should avoid shredding, chopping or grinding the leaves;
6. Immediately after cutting, to avoid the loss of vitamins due to air oxidation.