Description
Hong Miu Farm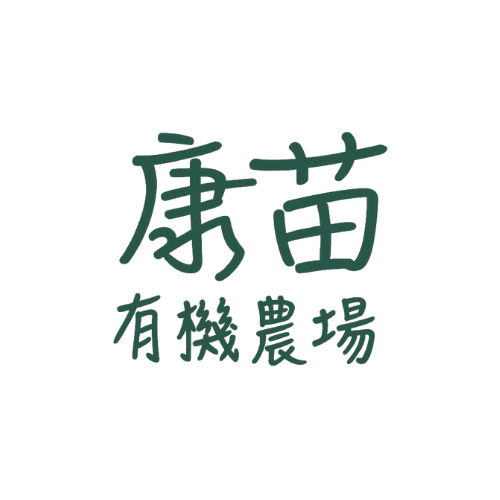 🚚 The Fastest Delivery Time : Every Tuesday.
🐝 Supplier / Place Of Origin:Hong Miu Farm / Local Regenerative
🔖 Certification: Local Regenerative Agricultural Approved Farm / HKORC Certification Number C07027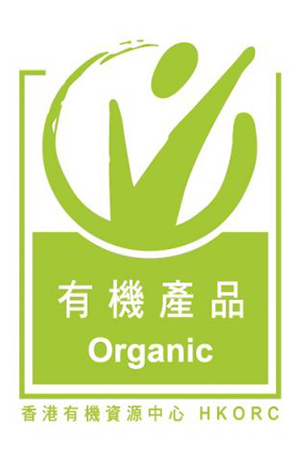 🌱 Producer Introduction:
Cheong Gor has been farming since 2002. However after several years, he witnessed multiple difficulties especially in dealing with pests. As Cheong Gor was looking for solutions, he started to learn about regenerative farming from Homeland Green, and decided to transition to regenerative practices. Apart from applying good quality compost, he began testing his home-made compost which boosted microbial growth. In return, his crops grew stronger, larger, shinier and more abundant. At one point his celeries even grew up to a meter high!
Currently Cheong Gor implements practices like crop rotation, cover-cropping, mulching and companion planting. With the help of technical assistance funded by ZFPA, along with the guidance of Mrs Josephine from Homeland Green, he begin fermenting his own eco-enzymes and explore different types of nutrient amendments. Farmer Cheong truly believes this is the way forward to heal our planet and to produce more nutritious food.
🌱 Supplier Products:
🛍 Product Information (Main) (English):
Binomial Name:Amaranthus tricolor L.
Chinese Name:紅莧菜
Other Names:Red Amaranth
Product Description:Amaranth are generally good sources of vitamins and minerals, including rich sources of vitamin A, vitamin K, vitamin B6, vitamin C, riboflavin, folic acid, calcium, phosphorus, potassium, iron, magnesium, zinc, copper, and manganese and other nutrients. Amaranth seeds, like quinoa and buckwheat, are among the rare foods that contain the full set of 20 amino acids.
Some studies have shown that the seeds of amaranth or its oil may be helpful in preventing high blood pressure and cardiovascular disease, and long-term intake may be beneficial in lowering blood pressure and blood lipids.
Variety:Red amaranth plant shape, with upright type. Branched from the stem, the surface is cylindrical and smooth, the stem is light red to dark red, and the petiole is very short. There are various leaf shapes, including round, oval and pointed leaves. The leaves of red amaranth are red, and the soup is slightly purple-red after cooking. The same genus of this variety is Amaranth (A.
virids L.), containing roughly the same nutrients, can also be eaten as vegetables.
Supply Season:The main production period is from April to October each year.
Storage Method:It should be eaten as soon as possible after purchase, or it can also be sealed with plastic wrap and stored in the refrigerator. The shelf life is about 2 to 4 days.
#Should Be / Avoided:
Appropriate: Similar to "maranth". It is suitable for people with dysentery, constipation, anemia, chicken pox, whooping cough, and sores.
Taboo: Similar to "Amaranth". People with weak spleen and stomach and those with frequent diarrhea should eat less; because amaranth contains high potassium, people with poor kidney function and uremia should eat less.
Pregnant women should avoid eating amaranth

Properties (TCM): cool
Five Flavors in TCM: sweet
Efficacy Tonify qi, clear away heat and improve eyesight, promote detoxification, and facilitate defecation
Pregnant women should not eat amaranth. If they feel gastrointestinal discomfort or indigestion, they should not eat more or not eat it. In the "Compendium of Materia Medica", there is a saying that amaranth has a slippery tire, and it is also recorded in the "Dietary Notes": amaranth, a pregnant woman eats a slippery tire, and it is easy to give birth when it is eaten before the month. Therefore, it can be seen that it is most suitable for pregnant women to eat at full term. But at the same time, it is pointed out that amaranth is slippery, so pregnant women in early pregnancy should not eat it. Especially pregnant women who have a tendency to miscarriage or have a history of habitual miscarriage should avoid eating it.
Amaranth leaves are rich in calcium that is easily absorbed by the body, which can promote the growth of teeth and bones, maintain normal myocardial activity, and prevent intramuscular spasms. Amaranth is rich in iron and can synthesize hemoglobin in red blood cells. It has the functions of hematopoiesis and oxygen carrying, and promotes the growth and development of the fetus. Pregnant women can eat it before giving birth.
*Edible Compatibility:
Appropriate: Similar to "Amaranth". 1. Amaranth and pork lean meat: used in soup to clear heat and diuresis, detoxify rash, nourish qi and nourish the stomach. 2. Amaranth and japonica rice: boiled into porridge can clear heat and relieve dysentery. 3. Amaranth and shrimp: Eating together can supplement calcium, which is especially suitable for children to eat, and can promote growth. 4. Amaranth and garlic: Eating together can bring appetizer, spleen, and digestion. Taboo: Similar to "Amaranth". Amaranth and turtle meat: both are cold in nature, difficult to digest when eaten together, and easy to form gastrointestinal stagnation.
Cooking Skills:The edible parts are tender stems and young leaves. Cut off the roots, soak in clean water for about 45 minutes, open the leaves and wash them with running water. Adding a little vinegar or other acidic substances while cooking will help maintain the bright red color of amaranth.
The cooking time of amaranth should not be too long.
Notes:There is a wild vegetable of Chenopodiaceae, also known as wild amaranth (Acroglochin persicarioides Moq.).
A kind of dye used for dyeing cakes, dishes and various foods, named "Amaranth (Amaranth)" edible synthetic coloring, which is processed from the juice of red water spinach.
Dish:Similar to "Amaranth". Amaranth with fish paste, gold and silver eggs soaked in amaranth, stir-fried amaranth with minced garlic, and fresh shrimp and amaranth dumplings.
Suggested Eating Method:
The edible part is tender stems and tender leaves. Remove the roots, soak in water for about 45 minutes, and open the leaves and wash them with flowing water. Adding a little vinegar or other acidic substances during cooking can help keep the red amaranth with a bright red color.
The cooking time of amaranth should not be too long.
🥗 Recipe (English Version):
Google Recipe 🔍 :

English CookPad 🍳 :

BBC Good Food 🥙 :

🔅Precautions (English Version):
☘️ Preserve vegetables
1. Leafy vegetables and softer vegetables, if packaged, should be placed in the cold box in the original package;
2. Organic Vegetables are more prone to spoilage if they have water droplets. Put the vegetables in a ventilated place to dry or wipe off the water vapor, then wrap the vegetables in slightly damp newspaper and put them in a plastic bag before refrigerating. ;
3. Organic vegetables do not use preservatives or special treatments. Vegetables are generally stored for three to five days. Some vegetables will decompose enzymes, so they should be eaten as soon as possible.
☘️ How to wash vegetables
1. Wash vegetables before cooking to keep them fresh;
2. It is not advisable to soak the vegetables for too long, and they should be washed first and then cut to avoid the loss of vitamins;
3. Washing vegetables with dilute salt water or Dish Drop can easily remove vegetable insects;
4. Cut vegetables with a stainless steel knife to reduce vitamin loss;
5. Vegetable leaves contain a lot of nutrients, so you should avoid shredding, chopping or grinding the leaves;
6. Immediately after cutting, to avoid the loss of vitamins due to air oxidation.