Description
A LA CARTE

🚚 The Fastest Delivery Time : 2-day delivery.
🐝 Supplier / Place Of Origin:A LA CARTE / French Billy Nius-Atlantic Province
🔖 Certification: Organic European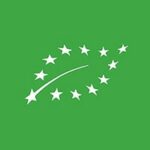 🌱 About the Producer:
We select our suppliers for the love they put in their products,
seeking the best quality while respecting traditional production methods.
Most of them are family owned, of human size. We value the direct collaboration with them.
By buying directly at the source, we are proud to contribute to the local economy,
while ensuring that, ultimately, our clients get the most tasty and fresh products at the best prices.
All our farmers follow specific certifications minimizing the use of chemicals. From sustainable agriculture ''Agriculture Raisonnee'' (AR) to Organic certified ''Agriculture Biologique'' (AB), these guarantees that the fruits delivered to you a safe and healthy. On top of the tests done by our farmers, we also perform our own chemical test upon each arrival of the fruits.
🌱 Supplier Products:
🛍 Product Information (Main) (English):
Binomial Name:Prunus domestica
Chinese Name:西梅
Other Names:Prunes | pruneau d'Agen
Product Description:It is a type of dried plum, the most common being the European plum (Prunus Domestica). Not all plum species or cultivars can be dried into plums. Plums are hard-fleshed fruits (plums) of the Prunus variety that have a high soluble solids content and do not ferment during drying. "Plum" is now used for dried plum varieties.
Prunes contain 64% carbohydrates, including dietary fiber, 2% protein, a rich source of vitamin K, and moderate amounts of B vitamins and dietary minerals. The sorbitol content of dietary fiber may provide the laxative effects associated with prune consumption.
Raw, fresh prune plums that have not been dried into prunes
Variety:There are the following commonly cultivated subspecies of European plum:
prunes
Huangxiangli
green plum plum
Blas Lee
damson lee
Transgenic European plum C5 P. domestica 'HoneySweet'
The main variety grown in the United States is the "improved French" prune (prunier d'Ente). Varieties include Damsons (European plum), 'Sutter', 'Tulare Giant', 'Moyer', 'Imperial', 'Italian', and greengages.
Rene Claude, 2. Damson, 3. Lombardy, 4. Maynard, 5. Yellow Egg
Umeboshi (fresh fruit) Prune d'Ente, プルーン (fruit)
There are also varieties of American-Japanese plums, often crossed with the Asian variety Japanese plum (Prunus salicina). The efforts of horticulturists have resulted in more than 400 varieties of plums from all over the world.
Supply Season:Supply throughout the year
Storage Method:
#Should Be / Avoided:
healthy
Prevent osteoporosis
Recent research shows that plums are the most effective fruit in preventing and even reversing bone loss. Several experiments on animals and humans have shown that plums are beneficial in preventing osteoporosis. Bone mineral density in ovariectomized rats decreases 15 unless they are fed high doses of prunes. In another experiment, female rats with reduced bone mass for 40 days after ovariectomy were fed plums at varying proportions. They restore bone mineral density and reverse disturbances in trabecular bone microarchitecture at a rate of only 5%. A clinical study in postmenopausal women showed that consuming 50 grams of prunes for six months prevented loss of bone mineral density in the hips16.
Promote gut health
In addition, the water-soluble dietary fiber pectin contained in prunes is a food for beneficial bacteria, which helps improve the intestinal environment and prevent/improve constipation.
*Edible Compatibility:
Cooking Skills:They can be added whole or in chunks to sauces, cakes (clafoutis, Far Breton cakes, biscuits, muffins, puddings, etc.), white cheese. They can also be served as an aperitif, surrounded by a slice of bacon (pierced with an olive skewer) and then placed in the oven.
In North African, Middle Eastern, and Iranian cuisine, prunes are often used with lamb (such as Moroccan tagine). To shorten the cooking time, you can soak the plums in water, juice or alcohol. If they are too dry, soak them in boiling water, then drain and pat dry before using.
You can easily pit plums by hand. Just knead it for a few seconds to soften it. We can then extract the core without pulp through simple pressure.
Notes:Prunes and prune juice contain phytochemicals, including phenolic compounds (mainly neochlorogenic acid and chlorogenic acid) and sorbitol.
Sorbitol is very potent and is sometimes used as an ingredient in laxatives and purgatives.
The almonds in the prune pits contain a toxic substance: hydrocyanic acid. This is why we can eat almonds, but only in small amounts.
Dish:
Lamb tagine with plums and almonds.
Russian prune chocolate with an almond in the center
Moroccan Lamb Tagine with Plums and Almonds
Serving Method:
Apple is a good snack fruit, because they have low calories, high water content, and provide a large amount of vitamin A, B and C. They also contain a dietary fiber called pectin, which has proven to reduce cholesterol level and help prevent heart disease. They also contain trace boron, which is touted because of its ability to help strong bones.
此產品為外國進口,供應視乎到貨情況,有可以數量不足或缺貨!
Suggested Eating Method:
They can add sauce, cakes (Clarfati, Far Picani cake, biscuits, muffins, pudding, etc.), Bai Qi. They can also be eaten as an appetizer, surrounded by a bacon (pierced with olive skewers), and then put in the oven.
In North Africa, the Middle East, and Iran, Xi Mei often uses mutton (such as the Morocga Pot). To shorten the cooking time, you can soak the plums in water, juice or alcohol. If you are too dry, you can soak them in boiling water, then drain and shoot before using it.
You can easily go to the nuclear plum with your hands. Just knead for a few seconds to soften it. Then we can extract the core of no flesh through simple pressure.
🥗 Product Category (English):
Google Recipe 🔍 :

English CookPad 🍳 :

BBC Good Food 🥙 :